Native advertising is evolving, and with it, the pricing model.
When The New York Times and The Wall Street Journal churn out campaigns consisting of elaborately designed infographics and articles, they charge for the content creation as well as the media. But many others, like BuzzFeed and The Huffington Post, just charge for the media and include the cost of the content in the fee. Native is the new value-add.
For the Times and the Journal, the approach is consistent with the sophistication of the campaigns and their well-staffed content studios. Those in the latter camp often have lower cost structures and are cognizant of the need to stay competitive with the growing number of players selling native ads. But if native was supposed to be a high-priced product to help publishers make up for low display ad rates, there are concerns that pricing it this way cheapens its value.
"It's a primary product," said Ian Schafer, founder and CEO of digital agency Deep Focus. "But it will become second-class if it continues to be given away as a cost of selling the inventory (which by definition, has a price that will always have a downward trajectory)."
Agencies are driving this media model. Agencies were tapped by 76 percent of marketers, according to an ANA survey, making them by far the most commonly used outside resource to manage native advertising. Media agencies are accustomed to buying inventory. Publishers who charge for native on a media basis say they're just charging the way agencies are used to buying.
"People like buying in simplified fashions," said Jon Steinberg, CEO of Daily Mail North America. "The reason publishers price like this is because every other industry prices like that."
Steinberg said the Daily Mail charges on a cost-per-view model, with the creative built in. For $10,000, the Daily Mail guarantees 40,000 views, branded content included.
Similarly, the Huffington Post charges on a CPM basis. For $30,000, an advertiser gets one article and 3 million impressions, said Lauri Baker, head of branded content there. As more advertising is bought programmatically, treating content as added value is a way to preserve high CPMs for direct-sold inventory, Baker explained.
The media model also works for these publishers because they've figured out how to produce native advertising inexpensively. The HuffPost is often repurposing existing editorial articles to extend brands' native ad campaigns (although it does charge for content when there are hard costs involved in creating a video or infographic). The Daily Mail uses its existing editorial staff to create the content, letting it limit expenses and still make money, Steinberg said. "I view it as a bundle of value," he said. "We make money on a $50,000 buy and even more on a $100,000 buy."
This model can only be pushed so far, though. At some point, publishers need to charge production costs if they want to make a case for quality. As Steinberg said: "If you want us to send a crew to a mountaintop, of course I can't do that."
It's easy to see why there's pressure on publishers to make native attractive for advertisers. Despite the industry's obsession over it, most (68 percent) of marketers allocate just 5 percent or less of their budgets to the format, according to the ANA survey. There's no predominant metric for measuring it, so gauging its success can be tricky. And only 19 percent of respondents say native warrants premium pricing.
But as the competition for native ad dollars grows, the media model holds sway. "I can't charge what the New York Times or Wall Street Journal does," Steinberg said. "Part of what I want to do is be competitive and easier to work with. And I'm looking to disrupt them."
Still, while clients are more likely to approve a native ad campaign if the creative is included in the price, there's a downside for the publisher of this approach. "It devalues content," said Ben Winkler, chief digital officer at OMD. "Baking it in is just a hop, skip and jump to making content free."
Image courtesy of Shutterstock.com
https://digiday.com/?p=117230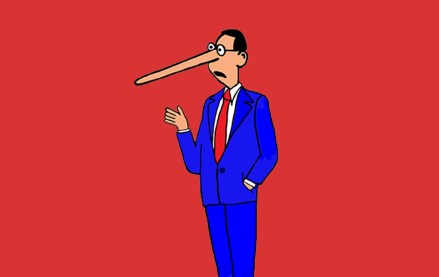 October 3, 2023 • 7 min read
•
•
A new definition for MFAs is available but the vague nature of the guidelines is leading to a lack of standards that might prevent adoption.
October 2, 2023 • 1 min read
•
•
The publishers who attended DPS were focused on the potential upsides of applying the technology to their operations while guarding against the downsides.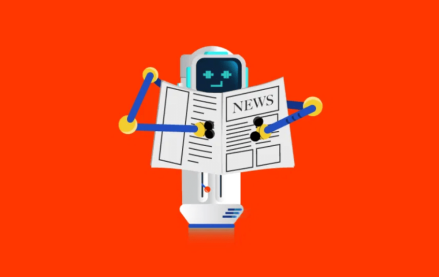 October 2, 2023 • 4 min read
•
•
Now that ChatGPT users can surf the internet for information, some publishers are reconsidering the weight of the issue.