The Rundown: With subscriptions on the rise, newsrooms (mostly) get on board
July 25, 2019 • 4 min read
The "church-and-state" divide is a traditional part of the news business. For the most part, it has served as a necessary barrier to avoid clear conflicts. But talk to any longtime news exec, and you'll hear how it has also fostered an unhelpful antagonism. Many newsrooms became nearly anti-business.
The dire straits many news businesses find themselves in can change tunes. Cartier Replica Watches The proliferation of subscription businesses would seem to be rife with opportunities for internal conflict, as news staffs rebel against a business imperative that will cut the reach of their work. But that's not the case in many newsrooms, according to several participants at the Digiday Publishing Product Leaders Retreat this week.
One newspaper exec who is working on a paid membership product said he has found the reporters eager to embrace the project. One reason is economic. But the other, the exec said, was the opportunity to stretch beyond the confines of typical news writing to give a more nuanced (and personal) take on their beats. "This is the extra stuff you get to do now," the exec said.
The New York Times is a leader in this regard. It's notable that high-profile reporters like Maggie Haberman read ads to subscribe to the paper on the Times' hit podcast "The Daily." Moving to a direct relationship with an audience would argue for quality and impact versus serving the needs of an ad-driven business model.
But many publishing execs said the shift to subscriptions can also be sobering for newsrooms. The data, one exec said, shows that audiences don't value news enough to pay. "We've done a lot of research among non-subscribers and news is free to them," this exec said. "Our challenge is what do we have that isn't news." –– Brian Morrissey
FTC settlement with keeps ad business intact
A million dollars isn't cool. Neither is $5 billion.
On July 24, the Federal Trade Commission and Facebook confirmed the $5 billion fine to the tech company for misleading consumers and violating their privacy. But the settlement should have little effect on Facebook and its relationship with advertisers. While ad targeting is under scrutiny by U.S. lawmaker and consumers, this deal does not act on the matter. As FTC Commissioner Rohit Chopra wrote in his dissent, "The settlement imposes no meaningful changes to the company's structure or financial incentives, which led to these violations. Nor does it include any restrictions on the company's mass surveillance or advertising tactics."
Despite the lack of impact on the current state of Facebook ads, Facebook's vp of global marketing solutions Carolyn Everson emailed agency partners after the announcement with the company's changes. As Adweek first reported, Everson listed the requirement to set up an independent board to review the company's privacy practices, to report any concerns to the FTC and its appointment of new leaders overseeing privacy. The record-breaking fine (as the FTC tweeted, "200 times greater than any prior privacy penalty in the U.S.") barely affects Facebook's bottom line as a company that made more than $55 billion last year. The agreement does require Facebook to conduct a privacy review of every future product and submit it to a third-party. That won't affect Facebook ads today but it could affect any future changes. Beyond this FTC settlement, advertisers should be wary of the current antitrust review of tech companies. — Kerry Flynn
All eyes on Amazon
The FTC doesn't just have its sights set on Facebook. Over the past few months, it's trained its sights on Amazon. That's in addition to the cacophony of Democrat lawmakers, including those running for president, who've said that their goal is to take a closer look at the large and ever-growing role Amazon is playing. Most of that action has been focused on Amazon being in too many businesses: Retailer, product-maker, advertising platform, media company, grocery store owner and more. The Justice Department has now opened an anti-trust investigation into platforms included Amazon, and Treasury Secretary Steve Mnuchin has said that he thinks Amazon killed the U.S. retail industry. What I find fascinating is how much credence and support this is lending to the already loud voices in the retail industry that are anti-Amazon. We've reported before on how even those that sell on Amazon find it restrictive — one brand whose entire business is Amazon-based told me last week that being on Amazon is a "defensive maneuver" that is necessary to do for now, but leads to significant headaches and a constant "looking over your shoulder" in case the company decides to use its data against it. That's come into line with even legacy retailers, who just this month wrote and signed a letter, Cartier Replica sent on their behalf to the FTC by the Retail Industry Leaders Association. The letter, signed by Walmart and Target among others, asked the FTC exactly that: That it must look into Amazon for anti-trust concerns, especially having too much control over customer data and product searches. And globally, other countries, including Germany and Italy have launched their own queries into Amazon for the same reason. What's fascinating now is how these interests line up and how Amazon chooses to respond. After all — the best way to make friends is to have a common enemy. — Shareen Pathak
https://digiday.com/?p=341713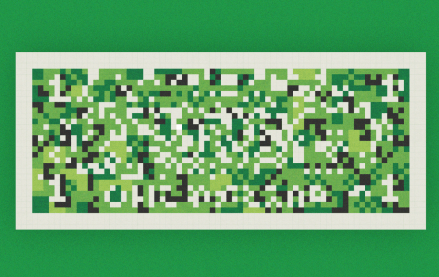 September 21, 2023 • 3 min read
Ducati has legitimate reasons to investigate Web3 tech as a marketing tool. Building a community of Ducati enthusiasts, or "Ducatisti," has been a core element of the brand's marketing for decades.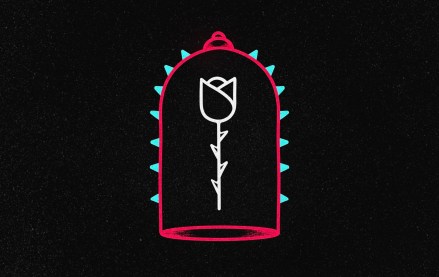 September 21, 2023 • 5 min read
In this edition of the weekly Digiday+ Research Briefing, we share focal points from Digiday's recently released reports on agency and brand confidence in TikTok, and on how publishers are making Instagram work for them.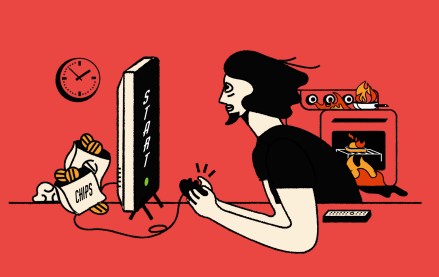 September 21, 2023 • 4 min read
While this is the first gaming related livestream Fandom has done with Instagram, it's part of a bigger push to celebrate and embrace the vast gaming community among the Gen Z demographic thriving on Instagram's platform.