Brand safety has been on every marketers' lips for the past couple years, as concerns about ads showing up in undesirable places moved from adult content, to fake news, on to terrorism-related videos on YouTube, and now pedophilia and child abuse. But there are signs the industry narrative is evolving from simple outrage to a more nuanced and sensible view.
Despite their incentives to skewer major platforms such as Facebook and Google whenever they are given a chance, marketers and agencies are now publicly being more pragmatic about the challenge. There is no such thing as brand safety on the Internet, and advertisers are just going to have to be OK with that.
For one, marketers are not convinced there are any significant risks to their brand equity or revenue anyway. According to WPP's Joe Barone, who heads up brand safety initiatives at GroupM, there's no concrete evidence that a few ad impressions showing up alongside unsavory content really has a negative effect on consumer opinion or purchasing behavior. And anyway, "There's no such thing as a brand-safety guarantee, it just doesn't exist," he said onstage at the Digiday Media Buying Summit earlier this month.
So brand safety remains squarely a PR problem, Cheap Tag Heuer Replica then. No CEO wants to wake up to see their company on the front page of the Times of London, and no CMO or agency wants to field the resulting phone call. That's understandable.
But there's also a sense that even the PR firestorm that once surrounded brand safety "crises" is beginning to die down. A few years ago people were shocked to hear their ads could show up in a dark corner of YouTube or on a piracy site. Fast-forward a few years and the headlines just don't provoke the same reactions they once did. And as the average size of any brand safety PR backlash diminishes, marketers are changing their stances from zero-tolerance to talking instead about "risk profiles" and the degree to which they're willing to leave themselves exposed.
Major brands such as AT&T make headlines for pulling ads from platforms such as YouTube when a safety "crisis" hits, only to return later anyway. In a poll conducted by Digiday Research on Thursday, Feb. 21, only 14 percent of 100 buyers said they expected YouTube's latest challenges over the contents of its comments section could have any impact on their long-term spending on the platform.
That means fundamentally that brand safety remains about leverage more than anything else. For vendors, that may mean scaring brands into paying for brand protection services. For clients, that may mean gaining an upper hand on your agency to help squeeze fees. But for agencies, clients and publishers alike, it means taking any opportunity to chink away at the armor of online ad giants such as Google and Facebook.
The large ad platforms know it's impossible to completely control what's going on across their networks, but they will continue to demonstrate their attempts to do so. They also know marketers and agencies have no choice but to work with them anyway. So the tug of war over brand safety will rumble on, but let's be clear — it's about protecting power more than brands. — Jack Marshall
Facebook pitches advertisers on Watch Parties
As Facebook continues to push advertisers to buy its in-stream video ad inventory, the company has met with questions over whether enough people are intentionally viewing its original shows and the publisher videos that carry marketers' pre-roll and mid-roll ads.
One way Facebook is trying to address those questions lately is with Watch Parties, a feature introduced last year for people who are members of Facebook Groups that enables them to view Watch videos together.
"They're making a real effort to connect Facebook Groups with Facebook Watch," said Kerry Perse, managing director of OMD Create.
While Facebook has made Watch Parties a big focus in its recent meetings with agencies, it has yet to roll out any features for advertisers that are tied to the co-viewing experience within Facebook Groups, Perse said. Instead, it is presenting Watch Parties as a way to boost viewership of ad-supported videos without forcing videos on people in their news feeds, said another agency executive. Facebook is also using Watch Parties as an attempt to convince advertisers that people intentionally watch videos on its platform instead of just stopping for a few seconds when one surfaces in their feeds.
"It's kind of their version of appointment viewing. It starts to concentrate some of that otherwise super fragmented audience attention," said Mike Dossett, vp and director of digital strategy at RPA. — Tim Peterson
Commerce publishers grapple with branded content
Most publishers got over any queasiness about branded content years ago, with many launching full-fledged studios dedicated to the practice. But for publishers focused on commerce content, branded content presents a fresh worry as blurring lines promise fiscal rewards but risk alienating audiences.
As commerce publishers try to build deeper relationships with advertisers, Tag Heuer Replica Watches moving beyond exclusive discounts or commission rates, many are now being asked to figure out how to produce and distribute content that leads directly to sales. Some are even asking to pay for that content on a performance basis, meaning the more sales a piece of content generates, the more the publisher stands to earn.
That's a demand many publishers feel fine meeting, since product-focused content may not be their core traffic driver. But for commerce publishers who rely on the integrity of their recommendations to attract audiences in the first place, this model puts them in a tricky spot. Many are leery of writing stories promoting products they wouldn't otherwise endorse, or articles that aggressively sell one specific item instead of comparing or recommending a range.
On Feb. 21, at Digiday's Commerce and Subscriptions Hot Topic, one attendee invoked the possibility of creating posts that are effectively hidden from their own sites, which advertisers can distribute as they see fit (read: mostly through Facebook). A second said they're thinking about trying to set up an entirely different editorial brand which it can use for this purpose.
Ultimately it's a balancing act. Commerce-focused content that attracts consumer attention is always going to pique the interest of marketers too. Especially those focused on e-commerce and direct-to-consumer sales. But publishers in the spacewalk a more delicate line than more general lifestyle publishers and even news brands. — Max Willens
In streaming TV, heavy discounts will come back to bite you
Live TV services such as Sling TV and YouTube TV were supposed to help offset cord-cutting by offering skinnier channel packages and the flexibility to watch across different devices. And to some extent, these "virtual MVPDs" have helped slowed down cord cutting.
But some of these services also added subscribers by offering heavy discounts. DirecTV Now, for instance, had a promotion that allowed customers to subscribe for $10 per month for the first three months. DirecTV Now's base plan is $40 per month for 65 channels. After DirecTV Now ended that promotion last fall, DirecTV Now reported that it lost 267,000 subscribers in the fourth quarter of 2018. Fewer customers signed up for the $40 plan and others signed off once their monthly costs quadrupled. Now, Dish Network-owned Sling TV is experimenting with a 40 percent discount in order to boost sign-ups.
TV industry sources say it's a quick fix that's actually not a fix. Yes, services can boost sign-ups by discounting products, but that's not going to provide long term value. Eventually, these services need to make more money from each user than they're paying for that user. Cheap Omega Replica Some sources argue that advertising growth can help offset some losses — Sling TV's ad revenue tripled in 2018, according to Dish Network, driven by its dynamic ad insertion product. But ad revenue doesn't mean much if you can't grow — or even keep — your audience. — Sahil Patel кредит на покупку квартиры
https://digiday.com/?p=324180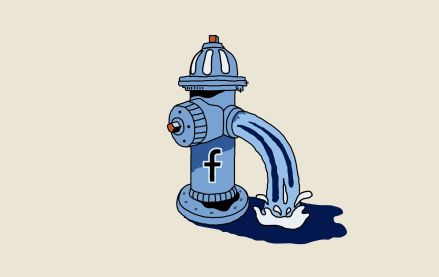 October 4, 2023 • 5 min read
•
•
Publishers are still feeling the effects of a change Facebook made in May that caused a steep decline in referral traffic. Nearly four months later, publishers aren't sure when — or if — that traffic will come back.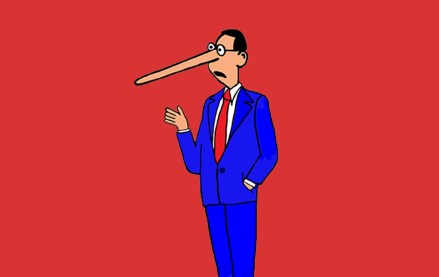 October 3, 2023 • 7 min read
•
•
A new definition for MFAs is available but the vague nature of the guidelines is leading to a lack of standards that might prevent adoption.
October 2, 2023 • 1 min read
•
•
The publishers who attended DPS were focused on the potential upsides of applying the technology to their operations while guarding against the downsides.