It's possible that Microsoft's MSN intended to sponsor a YouTube video called "Show her love" that features a video game-styled animation of a man beating up his girlfriend. And maybe Sprint deliberately ran an overlay ad on a clip from on YouTube's Machinima's channel featuring a robot "tea-bagging" another robot. (That's the frat house act of placing one's scrotum on another's face.)
Machinima is one of largest and most successful members of YouTube's partner program. The company produces hundreds of original videos focused on video games and gaming culture, while also distributing content created by independent producers, such as Appsro, which is responsible for the tea-bagging robot. YouTube often touts Machinima as an example of where the Google is trying to take the site — away from serving as a hub for user-generated content towards becoming nurturer of mid-tail original content that is brand safe and vetted.
But these examples, and close to a dozen others found by Digiday, illuminate a problem with that ambition. While YouTube can filter copyrighted content or pornography using automated technology, it puts a huge burden on its audience to filter what crosses the boundaries of taste — since it simply can't screen everything it runs on its site — even content the company deems as premium video for advertisers. It also calls into question whether brands, notoriously sensitive to adjacency with offensive content, will continue to place faith in YouTube as a suitable environment.
YouTube, which declined to comment for this story, does provide tools that enable advertisers to track everywhere their ads run. However, with millions of clips on the site, that's nearly an impossible task. And in the case of the Machinima clips, it's hard to even get a straight answer as to which company sold the ads — a classic Internet problem that's often found in the daisy chains of networks.
Both YouTube and Machinima have the right to sell ad inventory within Machinima's content. But a Machinima spokesperson said that some of the ads found on the video clips cited by Digiday could have been sold by Google's AdSense team. The rep couldn't say for sure.
Examples of questionable ad/content pairings on Machinima abound. For example, there is Pepsi's banner running alongside a clip from the series The Clarks dubbed "Hobos Strippers and Dildos" (a clip that was pulled down following a Digiday inquiry) Similarly, a USA Network pre-roll ran prior to The Clarks clip called "Boobie V."
An ad for Propel featuring Cindy Crawford was spotted on Machinima partner video called "Save the Phallus." A Subway spot ran prior to a clip called "Dial S for Stripper." An ad for the embattled oil company BP even ran during a clip produced by someone called "I'm a cyber bully" who boasts the following bio: "If you don't know what the fuck I do, it raises the question as to why you're reading this."
Appsro, which produced the randy robot clip, has a section on Machinima's channel in which it identified itself in this way: "our cartoons will rape your childhood in the mouth." (The Appsro listing has since been taken down.) Another popular Appsro clip available on the YouTube/Machinima channel is called Prostitution Mickey, featuring a down-and-out cartoon hooker mouse. After Digiday began asking Machinima about Appsro, its tagline was removed from the channel.
To be fair, Machinima is not the only offender. A clip produced by Marker Studios found on YouTube last week called "Kassem G Stomps on Midget"s featured a 60-second pre-roll spot for The Church of Jesus Christ of Latter-day Saints.
Of course, one person's offensive content is a teenage boy's show. Plenty of brands flock to shows like Family Guy, South Park and Cartoon Network's Adult Swim lineup, where irreverence, foul language and hot button issues are the norm. But at least those brands know what they are getting into.
What's in question here is whether they know what they are getting into when they buy ads on YouTube. And whether YouTube currently has the tools or processes in place to monitor its vast array of content.
Mindshare, which handles Sprint's digital media campaigns, was unavailable for comment last week. Several other brands involved could not be reached at press time. However, in a statement, Microsoft said it is looking into the matter.
"MSN has strict guidelines within all of our ad buys that restrict partners from placing our ads in or around inappropriate content. MSN is advertising on YouTube through First Watch [YouTube's network-wide high reach buying option] so the MSN message is being paired with a wide variety of content from News, Politics, Music, Gaming and Sports.YouTube has been notified of the incident on the Machinima channel and they have already contacted their partner management team in regards to this particular piece of content, which has been flagged and is under review."
https://digiday.com/?p=4099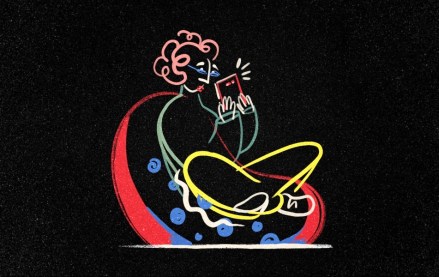 September 28, 2023 • 3 min read
•
•
The Financial Times has launched another lower-priced, subscription-based mobile app product a year after the debut of FT Edit to reach international readers.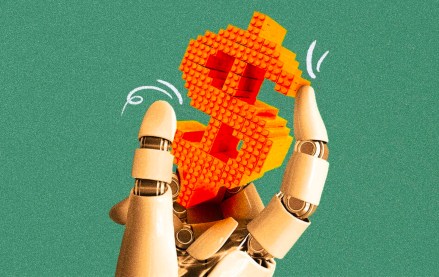 •
Publishers are starting to apply AI to their sales operations.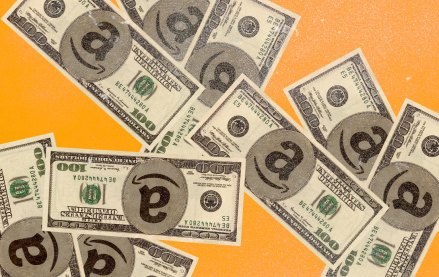 September 27, 2023 • 6 min read
•
•
The agency accused the e-commerce giant of conducting a range of anticompetitive behaviors that hurt both shoppers and sellers.