How Right Side Broadcasting Network won the Trump press conference
January 12, 2017 • 2 min read
• By
Digiday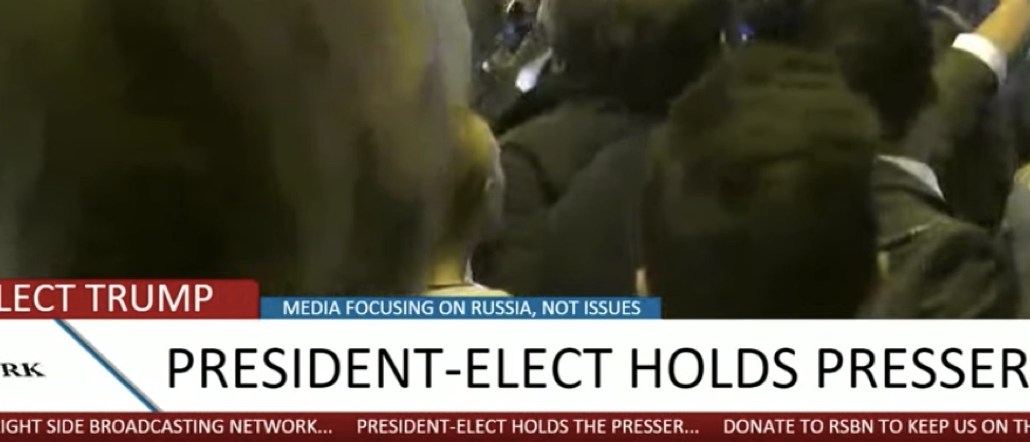 The big winner of President-Elect Trump's first press conference of the year was a small publisher you most likely have never heard of, courtesy of a lift from an old school low-tech aggregator.
Despite many publishers spending numerous hours and multiple platforms teasing, promoting and disseminating their coverage, a little-known site called Right Side Broadcasting attracted, by far, the largest streaming video audience to Trump's first presser, thanks to none other than the stubborn resilience of the Drudge Report.
RSBN's YouTube channel, which has a quarter million subscribers, averaged more than 40,000 viewers through the hour-long event. That's a small audience, even by live video streaming standards, but it dwarfed those amassed by its peers and competitors: The New York Times, on average, gathered fewer than 2,000 people to its YouTube stream. NBC News averaged barely more than 20,000 viewers combined across both YouTube and Facebook Live; publishers like Cheddar, which focused on Periscope, barely cracked 2,000 average viewers.
So how did RSBN, with its negligible presence on other social networks and a far smaller digital audience, pull this off? It got a link on Drudge Report, the conservative news colossus that has long been able to drive massive amounts of traffic from a gaudy HTML site. Starting around 11am, RSBN's stream was embedded at the top of Drudge's page.
The fact that that one piece of real estate trumps (sorry!) the combined strength of push notifications, links from multiple platforms and massive social audiences could give some publishers pause.
Or maybe not: Drudge's power has long been known by publishers lucky enough to feel its effects. "Drudge remains the single most powerful link any publisher can receive for content," said Dan Abrams, the founder of Abrams Media, a portfolio of sites which includes the politics-focused Mediaite. "If you get top billing, the numbers can be mind-boggling.
"When talking about traffic from a single source, I would take a prominent Drudge link over a social media link from even the biggest celebrity or political leader in the world."
Of course, in most cases a live stream is just raw material that becomes stories, tweets, push notifications – or, in Yahoo's case, Scribble Live updates – which publishers all busily churned out after the presser concluded. And it's possible that press conferences, as an institution, have ceased to hold the interest of anybody besides the press. But for all the digital distributive possibilities that have sprung up since Barack Obama was but a young PEOTUS, all those toolbelt items can't make up for pure, old-fashioned enthusiasm, as yesterday's Trump press conference proved.
https://digiday.com/?p=217161