Publishers wake up to the limitations of growing too much too soon
November 2, 2015 • 7 min read
In mid-September, The Weather Channel announced a pivot that, on paper, might sound a bit strange: It was going to focus on the weather.
The channel, home to five-day forecasts and obsessive storm and blizzard coverage, had until last month adopted a decidedly more populist approach to programming. "American Super/Natural," which debuted in 2013, chronicles weather-related myths and mysteries. In "Fat Guys in the Woods," a survival expert teaches Average Joes how to survive in the wild. "Prospectors" follows a group of miners as they search for rare gems. By the middle of 2015, 47 percent of Weather Channel's programming was dedicated to this kind of original programming, with the remaining 53 percent controlled by its live weather information.
But Weather Company, which runs the Weather Channel, tired of watching its position erode in the age of the Web and cord cutting. It concluded that it had to cut down and focus to survive. And that meant getting rid of not only the bulk of its reality programming but also its digital and data assets, which it sold to IBM last week — in a deal said to be worth $2 billion plus.
"Sometimes you wake up and realize how far away you've come from your core," said Dave Shull, president of The Weather Channel's television group. "We have a mission, and that's to cover weather and severe storms. We want to make sure we're the best in the world at doing that."
Where focus meets differentiation
More publishers are waking up to the reality that they can't do everything — and that they're much better served doing less. (As part of the Weather Channel deal, IBM will provide data to — and likely slap its logo on — the Weather Channel app.) New Bloomberg editor-in-chief John Micklethwait sent out a memo in September detailing the company's decision to concentrate on its strengths, which meant that it would stop covering topics such as sports and education. The rationale: "People don't turn to us for news on schools and baseball," he wrote.
Instead, Bloomberg's guiding principle would be to cover "the chronicle of capitalism," with coverage whose ideal reader is "a clever customer who is short on time." Similar to The Weather Channel's thesis that it can cover the intricacies of weather better than any other media company, Bloomberg is banking on the idea that zeroing in on a small handful of topics — its six pillars are business, finance, markets, economics, technology and power — can help it get deeper on topics, break more stories and better serve readers.
"It's the oldest lesson in the business: Focus," said Rafat Ali, CEO of travel industry site Skift and founder of The Verticals Collective, a loose group of publishers focused on specific coverage areas. "You have to figure out what you're good at and go deep on it."
When The Weather Channel expanded beyond its core mission, said Shull, it was in the pursuit of larger audiences — which means higher ad rates and greater carriage fees from pay-TV providers. And The Weather Channel needed both: The channel has gotten an average of 225,000 viewers during prime time this year, which is essentially flat compared the two years prior. But ditching the very thing that differentiates you in the marketplace comes at a cost.
The pressure to scale
The Weather Channel's coverage creep isn't unique. Advertising-supported businesses live and die by the sizes of their audiences, which is why the formula for many is to go as broad as possible to attract more eyeballs. It's everywhere in media today, particularly on the Web. Business Insider, born as Silicon Alley Insider, started out covering the New York tech scene before expanding to business and, with Insider, general news. Ditto for Refinery29 and Mashable, which have gone beyond their core coverage areas of women's fashion and social media to become general news sites aimed at young people.
The logic behind those expansions is no big secret, said Ali. "When you raise all this money, you have to justify your valuation, which means you have to grow a certain percent each year," he said. "So what do you do? You have to do everything."
The payoff can be huge: Business Insider, which comScore says reaches over 40 million unique visitors a month, made the model work when it Axel Springer acquired it for $343 million.
But not everyone can pull off what Business Insider did or strike a $2 billion deal with IBM. Generalist news publishers face an uncertain future on the Web. For an increasing number of Web users, Facebook and Twitter have become the go-to destinations for news. Over 60 percent of people say they get their news from Facebook and Twitter, according to a recent report from Pew Research Center. Those numbers are only going to climb as Twitter builds out its own news operation with Moments and as Facebook convinces more publishers to post directly to its platform.
In other words, generalist publishers are finding that they're in the same business as the platforms they're using for distribution, said Atlantic Media chief operating officer Michael Finnegan. "As the platforms continue to rise, it feels like they're encroaching on that same category of broad general-interest news," he said. "One of the ways to ensure that you're not competing with them too much is to pinpoint areas of expertise where you can connect with your audience directly and offer something unique."
The rise of the vertical publisher
Other publishers are taking that idea further, building from scratch stables of new media properties focused on specific niches. At the Atlantic, focus is what helped give birth to Citylab, Defense One and Quartz, which concentrate on the future of cities, the defense industry and global business, respectively. It's also what contributed to the company's move to return The National Journal to a subscriber-only model amid an ongoing effort to focus the company.
In May, The Wall Street Journal launched Logistics Report, a vertical site focused on global trade and transportation infrastructure. It's the fifth in a string of similarly focused sites, which include CFO Journal, CIO Journal, Risk & Compliance and CMO Today. Likewise, the Boston Globe last year launched Crux, which exclusively covers the Catholic Church. Later this year, it plans to launch Stat, another vertical site that will cover life sciences.
"That kind of focus is hugely importance for building credibility in topics and building real connections with readers," said Adam Shlachter, chief investment officer at DigitasLBi. "It's what advertisers want to build affinity against."
But this concentration on verticals and niches, while good for creating small but loyal communities of readers, might mean less on the Web today, where scale and overall reach reign. Publishers that can't build and sell large audiences risk being overshadowed by larger counterparts that can. This is particularly true now that programmatic buying lets advertisers target individual readers without having to work with specific publishers.
But publishers say that, despite the advances in programmatic selling, context remains a core differentiator. "If an advertiser is trying to get in front of someone but that person is looking at Kim Kardashian on TMZ, is that really a value ad for them?" said Atlantic Media's Finnegan. "The context of the ad makes that value much greater."
Agencies, too, aren't convinced that scale, despite the obsession that the industry still has with it, is enough by itself. Context still has its place, said Digitas' Shlachter.
"Context is what qualifies and differentiates the opportunity, and it also helps you think about that environment in a way that is different from that homogeneous mass approach," he said. "It matters more than ever did, considering the endless array of options we have now. Context is sometimes the best filter."
https://digiday.com/?p=143602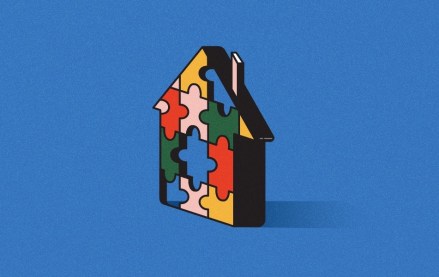 September 22, 2023 • 4 min read
Apartment Therapy's president Riva Syrop took the stage at the Digiday Publishing Summit to discuss the convergence of commerce and sponsorship revenue within its Small/Cool event.
September 22, 2023 • 4 min read
Media execs took stage at the Digiday Publishing Summit to discuss the growing importance of ROI in ad campaigns this year.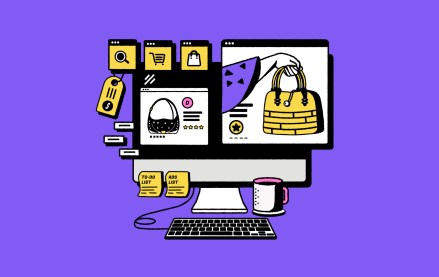 September 22, 2023 • 4 min read
CEO Satya Nadella said AI assistants will be as ubiquitous as PCs and will help users navigate across apps, operating systems and devices.