Pomp and circumstance can only get you so far. In 2010, AOL deployed a PR blitz for Project Devil, a bid to revolutionize the banner ad by making it more like a big, glossy magazine ad. A year later, Devil was rechristened Portrait, one of six new formats endorsed by the Interactive Advertising Bureau as "rising stars." So far, so good.
Yet out in the real world since then, the giant ad — it measures 300 x 1050 pixels — has met mixed success. The road to standardization, it would appear, is a long and winding one. The Portrait's promise was that it could bring in all sorts of interactivity — video, social, high-definition photography — and help advertisers use banner ads as a deep branding tool. That hasn't happened, at least to the point that it's a widespread change.
There's no way of tracking how many Portrait ads are run in a month. Pictela CTO and co-founder Sanjay Jain said that Portrait is on "hundreds of different publishers and has the ability to run on a wide variety of networks." Though citing an upcoming earnings announcement, the company would not disclose how many campaigns it has run.
Recent visits to AOL.com's homepage didn't turn any up. Instead, there's a blinking LowerMyBills.com placement that's unlikely to win any design awards. Go to HuffingtonPost.com, and you see standard box ads. Instead, you'll see an ad — like this one for Weight Watchers — deeper inside one of the publications. In this case, it's found on Huffington Post's GPS For the Soul site. Anecdotally, in interviews with several publishers and executives, it's clear Portrait isn't on the cusp of "saving the banner" anytime soon.
"We've seen slower adoption than we had initially expected," said Macquarie Capital analyst Ben Schachter in a June interview with AdExchanger. "Advertisers don't want to be limited to just one site or one publisher, so that has likely made it a harder sell than it otherwise would be."
The idea behind moving Portrait to an industry-wide standard was to make it something other than just an AOL unit. Even for a publisher the size of AOL, proprietary units can only go so far. Hearst, Variety, Meredith, Time Inc. and Wall Street Journal have run campaigns. But The New York Times, which was trumpeted as a Portrait seller, doesn't sell many at all. "We have found there to be little demand for this format," a NYT spokesperson said.
"I don't see them," said Jason Krebs, former chief media officer at Tremor Video and a former New York Times and Conde Nast sales executive. "I look at media and a lot of sites, and I don't see them. Ever."
The story of Portrait exemplifies why it is so difficult for the Internet to come up with more compelling advertising. There are technological hurdles to new ads — AOL itself billed Devil as "rethinking a Web page," rather than just an ad — and there are egos and turf battles to boot. For starters, because the 300 x 1050 takes up the right rail of page, there's a lot work that needs to be done to accommodate it.
But Jain believes that "the fact it's an IAB standard, these are new innovative formats publishers have to account for. In the case of AOL, we have solutions in-house to help publishers. It takes some work to take 1050."
"It was so painful getting to the point of standards that agencies and clients are understandably reluctant to embrace new standards," one publisher told me. "And it's a cost issue for them to have to make new ad sizes on top of the standard ad
sizes."
Another publisher told me that the reason you won't see these ads often on AOL's sites is because they frequency-cap rich-media units. "A big monster ad unit should not be frequency-capped," the publisher said. "They're so afraid of pissing people off. They had so many traffic issues for so long. It's not like they were selling out their inventory. You don't want to drive down performance when you're not selling out."
And publishers don't like to appear to be fast followers. They're more likely to come up with their own twists than follow the lead of AOL, despite the Portrait's nominal separation from AOL. Said the New York Times rep, "Instead [of Portrait], dozens of NYTimes.com advertisers have elected to use the XXL format that was developed by the Times and the OPA."
"You don't want to take on someone else's unit," another publisher said. "You want to do all the things that have never been done before — and all the other agency buzzwords. When you do something standard, no matter how awesome, if everyone's running it, it's not so special. If I the had same offering as AOL, I'm more likely to lose to them; you might lose on reach. If I have different offerings, it differentiates my product. I'll get a higher batting average on deals, making the agency and client feel they're doing something unique."
And there's also the fact that, despite the many claims, Portrait isn't all that revolutionary. There are other big ad options out there for publishers. For example, there are the OPA's XXL ad units, other IAB Rising Star units, like Billboard, which has wider adoption, and even the New York Times' custom units, which can be used on other publisher sites.

"Even though a big ad unit is something different, it's still a standard ad," said Krebs. "It's hard to climb out of that bucket."
As one publisher explained, "There just wasn't any there there. They were just larger units. Who cares?"
Translation: Calling a big ad something else won't help it get out of the banner ad pricing doldrums. And advertising is still about scale. Without scale, ad units typically go nowhere.
"There's a desire for more inventory, so there's a push for publishers to adopt it at a greater rate to get more scale, so it's not a one-off execution," said Adam Shlachter, svp of media at Digitas. "The key with [Portrait] as units is great because it's different and breaks through. But if scale is limited, return is limited."
Getting to scale takes time, of course. Reengineering sites to accept Portrait units isn't child's play. But according to Peter Minnium, head of digital brand initiatives at the IAB, the new "rising stars" units are now in about 50 percent of RFPs. While agency execs say that number is high, they do say that it's rising.
The problems with Portrait probably begin with price. It is being sold as a super-premium product — sources say $20 CPMs are the norm — in a market where prices are declining for display ads. According to Magna Global, the shift to programmatic ad buying is putting pressure on all display advertising, even premium ads. And the hot market for "native" advertising shows a hunger for something — anything! — that's different from the banner, even a big fancy banner.
"I think Project Devil was the wrong solution to the problem of giving advertisers a richer platform to tell a brand story," said Todd Sawicki, former CRO of the Cheezburger network. "The better answer as it turns out is native advertising, and as native advertising has risen, premium units have died out. Native advertising is a better answer because it overcomes banner blindness, low engagement, can be socially distributed, while offering a diverse canvas for telling a compelling brand story."
There's little doubt that Portrait, and other new high-impact units, are bright spots. They afford a much more attractive creative palette for brand advertising. But it's clear they have a ways to go before they're the norm, as the industry remains wedded to the five standard ad sizes it has used for many years. The devil is in the details.
"We need to bring real innovation to advertising, and it has to be as good for the user as it is for the advertiser," said Robyn Peterson, CTO of Mashable. "Responsive advertising is a great step, as it brings the advertiser to the user across devices in a meaningful way. Native advertising (custom content) is phenomenal as it brings the advertiser into the conversation. Just plain 'bigger' is not always 'better.'"

Image via Shutterstock
https://digiday.com/?p=30111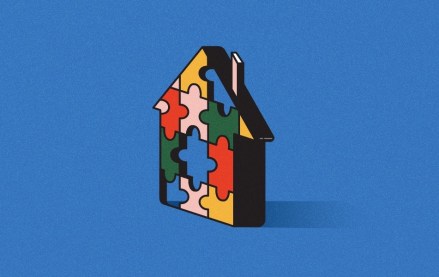 September 22, 2023 • 4 min read
Apartment Therapy's president Riva Syrop took the stage at the Digiday Publishing Summit to discuss the convergence of commerce and sponsorship revenue within its Small/Cool event.
September 22, 2023 • 4 min read
Media execs took stage at the Digiday Publishing Summit to discuss the growing importance of ROI in ad campaigns this year.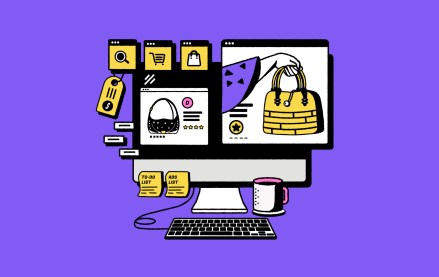 September 22, 2023 • 4 min read
CEO Satya Nadella said AI assistants will be as ubiquitous as PCs and will help users navigate across apps, operating systems and devices.