Media companies, notably at the local level, are deeply competitive. So it stands as something of an oddity that the publisher co-operative has gained traction in the U.K. and Europe. The reason for their resilience — even when co-operatives don't work out for everyone involved — is simple: Sometimes it's easier to grow when you have a little help.
1XL, for example, is a publisher co-operative for regional British press that launched in 2014 with 30 publishers including Johnston Press, Newsquest and Archant. Since its launch, 1XL has grown from having a combined unduplicated audience of 17 million to 25 million, according to comScore figures from 1XL. The arrangement allows local publishers to achieve greater scale while granting national brands access to local markets.
This week 1XL is stepping stepping things up a notch: The collective announced it has chosen co-op veteran Rubicon Project as its supply-side platform partner to power the trading of its 1 billion impressions. Prior to this partnership, the inventory was available in theory but required more manual processes.
"We're making large volumes of premium inventory available through our supply-side platform," said Scott Gill, managing director at 1XL. "We're now aggressively marketing to agency trading desks."
Member publishers have the benefits of programmatic trading at scale, by pooling their inventory and first-party data and making them more competitive to the likes of Google and Facebook. This means the ads on Johnston's recently purchased i newspaper website will be sold in this way. It's a more attractive prospect to advertisers who want to lower the number of partners they have to work with too. And 1XL obviously has that local factor.
"Major news publications have audiences that are very South-East focused," said James Brown, managing director at Rubicon Project, whose technology platform now powers 10 similar co-operatives across Europe. "This offers much stronger uniform coverage for advertisers across regions."
Aligning numerous organizations with different business objectives under the same umbrella can seem counterintuitive. But there haven't been many pain points for 1XL.  "I've been pleasantly surprised how little tension there has been in bringing this alliance together," said Henry Faure Walker, CEO of Newsquest, which contributes 65 percent of its digital inventory to 1XL, 400 million impressions, making up 36 percent of the 1XL pie. Historically, local media hasn't had scale. The publishers of 1XL are much stronger together than apart.
1XL is starting to catch on with more national advertisers too, according to Gill and Faure Walker, "The agency market, which traditionally has been more wedded to national brands, has gained a greater appreciation of the power and engagement local news brands can offer," Faure Walker added, referring to research by 1XL with comScore that shows local ads are more effective at driving people in store. "There's still a long way to go, but the penny has started to drop."
For some, being part of the collective has led to increases in revenue (the revenue share each media house gets depends on the unique users they have contributed). Johnston Press has attributed 99 percent of the growth of its digital national revenues to 1XL is its financial report. Without going into details, Faure Walker said that digital revenue for Newsquest has doubled due to 1XL.
But not everyone in publisher co-operatives is making money. What was previously Local World cut ties with 1XL, having now been acquired by and merged into Trinity Mirror, the only regional paper group that wasn't part of 1XL at launch. According to sources, it was planning to exit even before its acquisition by Trinity. The former Local World has a sturdy in-house independent programmatic department, which can presumably stand on its own.
Another co-operative, the Pangaea Alliance, which was in spearheaded by The Guardian last March, lets advertisers buy across 110 million users. But according to Enders analyst, Thomas Caldecott, the Pangaea Alliance is generating negligible revenue for The Guardian and partners.
These co-operatives are a useful entry-level point for clients who are less familiar with programmatic, according to Alex Smith, head of digital planning at media agency Maxus. "It offers a safe environment and lets us play with scale, targeting, testing programmatic for brand building as well as direct response."
However, Smith does question the longevity of co-operatives, "as more clients get confident with programmatic, how much longer they can generate enough business to make them viable? Walled gardens will have to evolve their offering. That's where they can future-proof themselves, by thinking outside their own environments and how they package and sell the audience."
https://digiday.com/?p=172262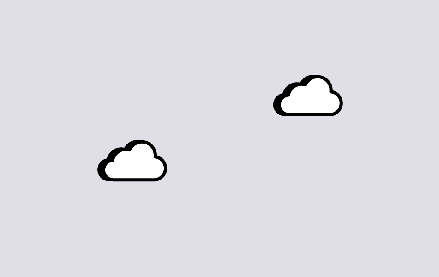 November 29, 2023 • 6 min read
Reducing carbon emissions from the digital ad ecosystem is an important priority, but various players are skeptical that much can — and is — being done to practice sustainability.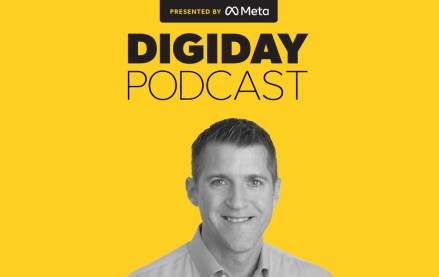 November 28, 2023 • 4 min read
Google's vp of global ads is confident that cookies will be gone from Chrome by the end of next year, despite all the challenges currently facing the ad market.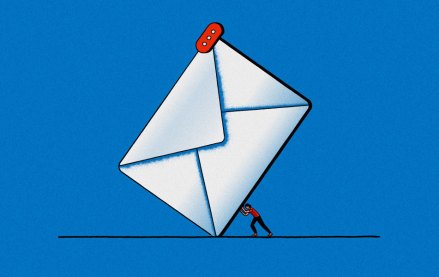 November 28, 2023 • 6 min read
Some email newsletter platforms' click-through rates are actually click-to-open rates, which are measured against the number of emails opened rather than the emails sent. But buyers seem to prefer it that way.