Refinery29 is betting that serious coverage of the California drought can live next to advice on what to wear to your next dinner party.
The fashion and beauty site, founded in 2005, has slowly expanded its editorial remit to politics, technology and culture over the past few months. In the last week it has covered a range of serious stories, including gun violence, the Boston bombing trial and abortion laws. The moves have been driven by a series of new hires, including former MSNBC reporter Meredith Clark and Wired alum Christina Bonnington, who will cover politics and tech, respectively. Refinery29's total headcount has doubled to 230 people since last year.
"Beauty and fashion are important to our readers for sure, but they also want all the other things they experience each day filtered through our lens," said Refinery29 vp of editorial strategy Neha Gandhi, who said that the site hopes covering more serious topics will deepen its relationship with readers.
Such editorial expansions are fashionable these days. Mashable started out covering social media before expanding to general interest and hard news, and Business Insider, formerly Silicon Alley Insider, started out covering the New York City tech scene before going broader. Ditto for the Verge, which is going beyond covering the minutiae of tech news in favor of a Vice or Wired-like lifestyle remit. And, of course, BuzzFeed was a cute viral cats site before its major push into hard news.
One thing all of these sites share, of course, is venture capital. Refinery29 has raised $30.4 million since 2010, and it's rumored to be raising another $50 million. With such funding, however, comes the mandate to churn out more content, get in front of more readers and attract a larger stable of advertisers.
Refinery29 has gotten the growth part already nailed down. The site's traffic has more than doubled over the last year from 9.3 million monthly unique visitors to 23 million, according to comScore, which ranks the site second in the beauty and fashion category, above competitors such as Yahoo, Hearst and Mode Media.
Such expansions do have their downsides, however. For one, there's no shortage of general interest, technology and politics outlets on the Web today, which puts the pressure on Refinery29 to differentiate itself from the many alternatives readers already have. Gandhi said that Refinery29 plans to use its female focus to hone in on the coverage areas that she said are underserved, particularly how fashion intersects with technology and issues around women's rights issues, reproductive rights and transgender concerns.
There's also the risk that expanding too far could dilute Refinery29's existing brand and drive its current readers away. But agencies say that that's an issue Refinery29's largely shielded from.
"I don't think this is too big of a jump at all. A big jump would be if they did something extreme like cover Congressional politics," said Tracy Quitsol, director of Ignition Factory East. "It's natural because people aren't one-dimensional, and there's room for publishers to think about what else their customers are doing and care about."
But while many publishers are feeling the pressure to expand their editorial mandate, not all are coming from the same space. Unlike tech and business, which are notoriously difficult verticals to monetize, the fashion and beauty categories are already full of lucrative endemic advertisers. The New York Times said it launched a men's fashion section this month due in large part to inbound interest from fashion brands.
"Publishers are broadening in order to find more attractive advertising markets. They don't have the same luxury of choice that Refinery29 does," said Bryan Goldberg, CEO of Bustle. "Refinery29 can do this at their own pace — it's a great position to be in."
https://digiday.com/?p=114348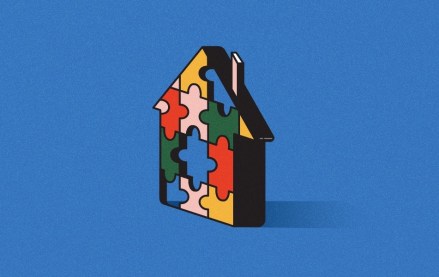 September 22, 2023 • 4 min read
Apartment Therapy's president Riva Syrop took the stage at the Digiday Publishing Summit to discuss the convergence of commerce and sponsorship revenue within its Small/Cool event.
September 22, 2023 • 4 min read
Media execs took stage at the Digiday Publishing Summit to discuss the growing importance of ROI in ad campaigns this year.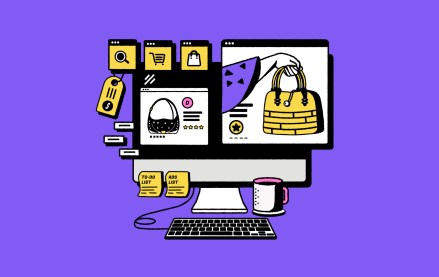 September 22, 2023 • 4 min read
CEO Satya Nadella said AI assistants will be as ubiquitous as PCs and will help users navigate across apps, operating systems and devices.