There is no less-predictable playground than Reddit. Try to manipulate public opinion there, and you're bound to be called out. Throw caution to the crowd, and you might get mobbed.
Reddit, after all, is the place that recently tore down Comedy Central host Larry Wilmore because users there didn't like how his show treated science guy Bill Nye — months before. Equal parts circus and minefield, Reddit never forgets.
Redditors tend to be suspicious of any corporate meddling in their beloved community. Popular Reddit threads mock big-brand slogans and campaigns, sometimes causing brands to pull their ads offline. One recent marketing mishap: Last month, singer Wyclef Jean had arguably the most disastrous showing on the site's most famous forum, Ask Me Anything. Reddit would not let go of the fact that Jean, there to promote the 20th anniversary of a Fugees album, also has links to an allegedly shady Haitian charity.
The site lets the audience vote on comments, and the ones with the most votes rise to the top. The top question for Jean started: "Wyclef, how do you sleep at night?"
Still, the appeal of a warm public embrace on Reddit is strong enough to tempt marketers and brands. For instance, almost every post surrounding the movie "Deadpool," starring Ryan Reynolds, was showered in upvotes. Content around the movie was continually on Reddit's front page, which is where the trending links with the most votes across the site live.
And yet a number of ad agency executives said that the Reddit risk is still too great. "Reddit is a rare place. It's not too proven yet, and it's sort of open game on brands there," said one top-agency exec, not wanting to criticize the platform on the record.
That could change: ComScore has put the site's traffic at around 30 million unique visitors in the U.S. By its own metrics, Reddit says it has more than 230 million monthly visitors. The discrepancy with comScore and Alexa, which Reddit relies on, could be rectified soon and may just be a matter of comScore lacking a clear view of the site's traffic, sources have said. Either way, Reddit is poised for growth.
'Clearing the decks'
Reddit, already enticing, is about to get even more appealing to marketers. The site, which bills itself as "the front page of the Internet," is focusing much of its attention these days on building its ad technology and measurement capabilities, according to its head of ad sales Zubair Jandali, who has been with the site for more than a year. He also recently brought in Reddit's first head of brands, Joe Federer, to do outreach with advertisers and agencies.
"We are in the process of building out our infrastructure. There is a lot happening, but most of it will be opaque to clients. It will be opaque to the market, but we are laying the foundation that will basically clear the decks to really build a rapid-growth business toward the back half of the year," Jandali said.
Reddit is starting to compile data and reports for brands that show how well their ads perform and what the Reddit crowd generally thinks about them based on sentiment analysis. It's the kind of analysis Twitter and Facebook already run by sifting through the on-site chatter and giving brands a glimpse at what people really think about them.
Reddit also is giving brands a deeper look at what happens to their ads, how many people view them and how much time is spent on them. "We've been selling an engagement story but we've never measured engagement," Jandali said. "Now, for the first time we are able to go out and tell brands what the outcome of their campaigns were."
Users are spending more than two minutes with some Reddit ads, Jandali said, rivaling organic posts. However, Reddit ads aren't the typical digital video pre-roll or display ad or sponsored social post. They are native to the site — links that resemble any other link except for the sponsored tag.
The key to getting users to click on the ads, which are placed through a self-serve ad platform, is using link titles that appeal to users and giving users a challenge or some prompt to hook them. And it can't just be asking, "Hey, Reddit, why do you like this brand or that?" Jandali said.
Instead, Reddit works with brands to come up with strategies that don't patronize users, Jandali said. For instance, a recent campaign with Google, promoting a video series called "Formative," asked Reddit users to discuss which entrepreneurs they would like to see participate in the series about building businesses.
Reddit is able to work more closely with the brands because it finally has a team in place to service them. The site has been around since 2005 and has been through ownership and leadership changes that often left the ad side of the business neglected. Last year, it brought back co-founder Steve Huffman to be CEO, and co-founder Alexis Ohanian took on more of a leadership role. It has also raised money from Snoop Dogg.
Hail Corporate
Reddit is a conglomeration of subreddits, forums dedicated to interests like cats, news, movies and thousands of other topics. To highlight the aversion to salesmanship, one popular subreddit, Hail Corporate, is full of anti-ad crusaders who call out any crass commercialism or suspiciously promotional posts that pop up anywhere on Reddit.
This type of vigilance is what led to a backlash against Nissan last year. The car maker hosted an Ask Me Anything session, which appeared to be planted with softball questions, and people wondered if the car maker was being manipulative with its PR.
What was surprising about Nissan's showing was that the company had already seemed to master Reddit. In 2014, the automaker teamed up with Amazon to sell the first car through the e-retailer, and that led to pictures surfacing on Reddit of the world's biggest Amazon box traveling for delivery. The Reddit conversation around the box was exactly the kind of extra bump any marketing stunt needs, and Nissan milked the spotlight for all it was worth.
"You just have to show up and be transparent and legit and you have a great opportunity for success," said Brent Csutoras, CEO of Pixel Road Design and a marketing pro who consults with brands about how to market on social sites like Reddit.
It's easy to burn credibility there, Csutoras said, and that could take years to restore. "You really have to be careful; Reddit is not for novice users. They'll find out who you're selling for and what you're trying to do," Csutoras said.
Sales teamwork
In the past year, Reddit has built up an ad sales staff of almost 10 people, split between coasts, and a creative support staff of five more people. Brands spending more than $30,000 are eligible for the assistance of the team.
"We come up with the kind of content we want to post and promote, and then work with them to create the content that becomes a sponsored Reddit link on a page," said one movie advertising executive, who didn't want to be named. "They've got a lot of traffic. I don't know how legitimate it all is, but we are comfortable with it."
The reason brands are often afraid to discuss Reddit strategies openly is because of the potential for backlash from users if they are seen to be promoting too heavily there.
It's a concern that Jandali said the site is overcoming, because of the work Reddit has been doing to understand public opinion. "Today, when we go into a conversation with a brand — this isn't something we did in 2015 — we'll go to them with insights on how their brand is being discussed on Reddit, what the sentiment of those conversations is."
He said there hasn't been a case where a brand has more negative comments than positive or neutral comments. "That is a stereotype-buster," Jandali said about how brands perceive how they'll be received by Reddit.
The sentiment reader helps brands anticipate what will happen if they host an Ask Me Anything and helps them craft their ad messages. Without the analysis, and without coming to Reddit first, brands are on their own and are likely to pull a Wyclef.
"The way we ensure things don't go wrong for brands is to ensure our understanding of the brand's pre-existing sentiment on Reddit across the communities that matter," Jandali said. "That allows us to basically de-risk a brand's engagement on the platform at the outset."
https://digiday.com/?p=165377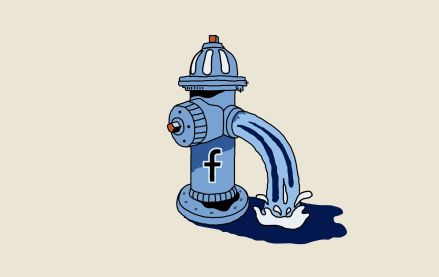 October 4, 2023 • 5 min read
•
•
Publishers are still feeling the effects of a change Facebook made in May that caused a steep decline in referral traffic. Nearly four months later, publishers aren't sure when — or if — that traffic will come back.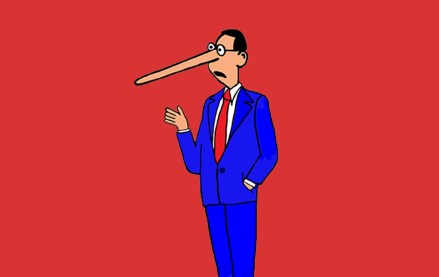 October 3, 2023 • 7 min read
•
•
A new definition for MFAs is available but the vague nature of the guidelines is leading to a lack of standards that might prevent adoption.
October 2, 2023 • 1 min read
•
•
The publishers who attended DPS were focused on the potential upsides of applying the technology to their operations while guarding against the downsides.