Each day, we'll run through the five most interesting stories about digital media and marketing from around the Web.
Digital Darlings' Fuzzy Math: Back in the dot-com days, money-losing Web companies used eyeballs to justify their hefty valuations. Now there seems to be a new crop of money-losing Web companies using fuzzy math for justification. (I pointed out earlier the current penchant to trumpet goosed user numbers.) The New York Times calls them to the carpet for fudging the numbers, highlighting how Groupon uses something called "adjusted consolidated segment operating income" as an important barometer. Guess that's what you have to do when you're losing that much money. The NYT has a go at other recent digital IPOs, including Pandora and Demand Media. There's no doubt that it's dangerous business to equate this group with the flops of the dot-com era — these are serious businesses, with real revenue — but it's important to recognize that often not everything is as it seems at first glance. NYT
Secrets of Tumblr's Success:
The death of the blog is back again. Blogs have been declared dead or dying more times than I can count. Twitter was supposed to kill them, then Facebook. Now it's Tumblr's turn. The half-blog, half-Twitter publishing platform now hosts 30 million, er, blogs, far more than WordPress. Fast Company believes it shows how there's a big market for short-form, photo-heavy sharing platforms. It might not be that complicated. As venture capitalist savant 
Fred Wilson notes
, the shorter the post, the more of them — at least comparing Tumblr, Twitter and WordPress. My own belief is everyone wants to express themselves, but not everyone has something to say. On Twitter, it's easy to retweet or react to someone's post. On Tumblr, the reblog feature can accomplish that. On an old-style blog platform, there's the very real chance people will stare at a blank screen without anything coming to mind.
Fast Company
Facebook's Demise: The idea that Facebook's best days are behind it has jumped from blogs into the mainstream. The Economist is even asking the question, gingerly. It's case is pretty similar to the bone the blogosphere has chewed for the past week. Facebook's stagnating in its early markets. It's hear The Economist makes an unfortunate leap, unable to resist the comparison to MySpace. Facebook might not be cool anymore, the writer asserts. Facebook was never really built to be cool. It was built to be useful. When it ceases to be useful, that's when we can seriously talk about its demise. The truth is when I speak to my teenage nieces about Facebook, it almost seems like a chore to them, something they do because they need to do it. Regardless, The Economist's readers are following its lead, with 78 percent voting Facebook has peaked. The Economist
Web Publishing Woes: There's one sure-fire place to go for tales of woe: newspaper publishing. Today's victim: The Guardian, the venerable 190-year-old British liberal institution. Its foes at The Telegraph are enjoying needling The Guardian by claiming it could just go out of business. The paper points out The Guardian lost 33 million in the past year and is still woefully inefficient. The amusing part is when The Telegraph compares how many print staff it takes the Guardian to reach its audience compared to other papers. The truth is these numbers are crazy when compared to a digital environment in which a company like Instagram with five employees can build a 5 million user base in about a half a year. The Telegraph
URL Link-Shortener Commercials? This one is either the next huge Web business or a horrible idea. New startup Bre.ad came up with the idea to offer yet another URL shortener for sharing links, but there is a twist: When users click on your shortened URL, they'll see a five-second promo you chose. It could be for a personal project or a charity. Or, in the case of celebrities, it could be a straight-up advertisement. It will be interesting to see the direction Bre.ad goes in the market. The "personalalized billboard" thing sounds sketchy. People are shilling themselves enough in social media without making the entire thing Amway 2.0. But for celebrities, there's a case to be made that their audiences wouldn't mind a short sponsor message when clicking through on a link. Ad.ly has already proven there's a ripe market for helping celebs monetize their social media followings. After all, would people clicking on a Kim Kardashian link on Twitter get offended? Bre.ad
https://digiday.com/?p=4197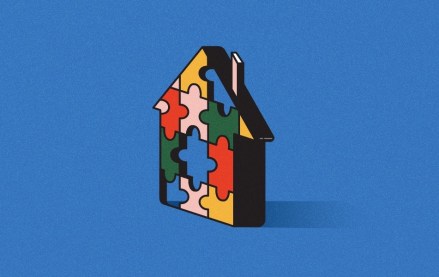 September 22, 2023 • 4 min read
Apartment Therapy's president Riva Syrop took the stage at the Digiday Publishing Summit to discuss the convergence of commerce and sponsorship revenue within its Small/Cool event.
September 22, 2023 • 4 min read
Media execs took stage at the Digiday Publishing Summit to discuss the growing importance of ROI in ad campaigns this year.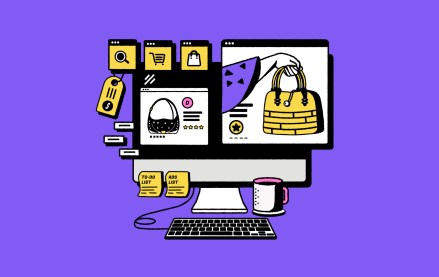 September 22, 2023 • 4 min read
CEO Satya Nadella said AI assistants will be as ubiquitous as PCs and will help users navigate across apps, operating systems and devices.