Twitter Beats Out Facebook: Twitter is crowing about a new Compete survey that shows brands' Twitter followers are more valuable than those on Facebook. Interesting! There are caveats galore to these types of surveys — Compete doesn't state its sample size, for instance — but Twitter beat our Facebook across a range of metrics: purchase and recommendation intent included. The margin was 56 percent to 47 percent in purchase intent. Twitter also beat out Facebook as the favorite consumer source for receiving information about products. That type of research will come in handy for Twitter as it tries to become a large-scale media business. Its problem now is brands' struggle to find ways to run large campaigns on the platform. Compete blog
Google-Admeld Reactions:
 The ad tech industry had its say on Google's latest blockbuster acquisition, its nearly $400 million purchase of yield optimizer Admeld. The reactions collected by AdExchanger were pretty much as you'd expect. Those on the vendor and agency side were giddy with the idea that real-time bidding has arrived for real. There's a little more circumspection among ad networks like Undertone and Admeld comptetitors. The Rubicon Project, like Admeld a supply-side platform, had an interesting reaction. CEO Frank Addante issued a statement baldly calling the deal as "bad for publishers." Addante accused Admeld of "being mostly an RTB arbitrageur, buying inventory at low prices from publishers and selling it for higher prices to advertisers while keeping the spread for themselves – without giving any transparency into this practice to publishers." That might open a can of worms if true. 
AdExchanger
YouTube Users Watch Ads:
Web video often banks on the fact that there isn't a Tivo for it. But it turns out it might not matter as much. A YouTube executive said it found users skip just 30 percent of ads when given the option. YouTube rolled out TrueView in December, giving users the option to skip pre-roll ads. The low number might raise some eyebrows — it could be viewers just didn't understand the option — but YouTube sales director Bruce Daisley said viewers who didn't skip were 75 percent more engaged. If the findings hold up, and there are successful trials of ad-selector formats like VivaKi's ASq, Web video might find a middle ground in giving consumers more control over what they watch. Maybe.
The Next Web
Gawker's Return from the Dead: Remember back when Gawker Media redesigned its sites in February? Bloggers fell all over themselves to flagellate proprietor Nick Denton and call it his Waterloo. His abandonment of the blog format for something more magazine-like was supposedly hated. Denton stayed the course, as Digiday wrote last month. And now, it seems like the move is working. Felix Salmon of Reuters tracks a page view rebound at Gawker sites over the past month. The stable of properties is now near its all-time peak — all the while sticking with its maligned format, designed in large part to cater to advertiser needs. Denton is all but declaring victory, although one commenter points to Gawker's dismaying habit of using placeholder pages to drive pageviews. Reuters
Super 8 Saved by Tweets?
 With so much social data pouring forth, there's little doubt many are trying to tie social buzz to real-world results. The latest claim, via Ad Age via The Week, is the new JJ Abrams sci-fi flick Super 8 was "saved" by lots of positive Twitter chatter. Perhaps. It stands to reason a blockbuster movie would get lots of people talking. The fact that it scored No. 1 at the box office despite some negative reviews doesn't mean it was because of Twitter. It could mean people liked the movie. Simon Dumenco rounds up the stats anyway. 
AdAge
https://digiday.com/?p=4455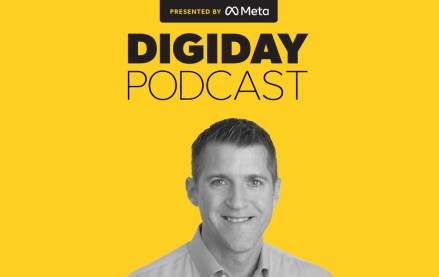 November 28, 2023 • 4 min read
Google's vp of global ads is confident that cookies will be gone from Chrome by the end of next year, despite all the challenges currently facing the ad market.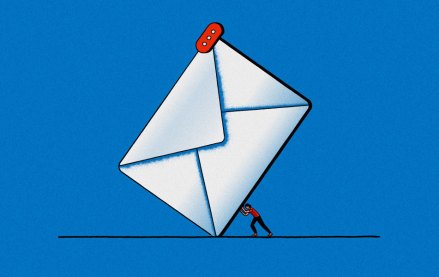 November 28, 2023 • 6 min read
Some email newsletter platforms' click-through rates are actually click-to-open rates, which are measured against the number of emails opened rather than the emails sent. But buyers seem to prefer it that way.
November 24, 2023 • 5 min read
Publishers' events businesses picked up pretty significantly during the back half of this year — and they will focus on sustaining that lift into 2024, according to Digiday+ Research.