Why Quartz is churning out short-run newsletters for big events
January 8, 2018 • 2 min read
Quartz knows that the best place to reach its audience is their inboxes, so it's acting accordingly in 2018.
The inbox is "the new homepage for executives," said Katie Weber, vp of client partnerships for Quartz.
After doubling the size of its newsletter subscriber base in 2017 to 700,000, the business news publisher is putting a bigger focus on short-run newsletters this year tied to major events. Through the first half of 2018, it plans to publish five of them, up from two last year, for Davos, CES, Mobile World Congress, SXSW and the Cannes Lions, all sponsored by Accenture. It's also putting more editorial staff behind them; five staffers will attend Davos this year, up from three in 2017, to broaden that newsletter's coverage.
Overall, these event emails, with a mix of news and color from on-site social functions, had an average open rate of 50 percent last year, according to a Quartz spokesperson. Last year's Davos newsletter had an open rate of 63 percent.
Those rates are higher than the 40 percent open rate for the Quartz Daily Brief, the company's flagship newsletter, and the 22 percent benchmark for media newsletters, according to MailChimp, in part because they are topic-specific and delivered during a short window, often less than a week.
"If you're at a big, hectic event like Davos or CES, you're so busy meeting with people, sometimes you don't get to see the meat of what's going on," said Adam Pasick, the editor of Quartz's push team, which oversees newsletters, its app and its Messenger bot. "These pop-ups give people a feel for what's going on, what people are talking about at the cocktail parties."
Quartz has been publishing event newsletters since 2016. It sold its first sponsorship to one last year, when companies including Undertone and Facebook sponsored Quartz's Cannes newsletter. Accenture, which is sponsoring this run of newsletters, will get its name associated with the newsletter, and sponsored content included in each newsletter.
Readers have to opt in to the event emails, which helps keep the open rate high. They are targeted with email offers, house ads on Quartz's website and sign-up offers inside Quartz's mobile app.
"We're dealing with people who have chosen to subscribe to a specific pop-up," Pasick said. "The pump is kind of primed for them to engage in a big way."
The event emails join a number of recurring newsletters that Quartz launched in 2017, including the Quartz Obsession, which has an open rate of 73 percent.
Quartz's newsletter focus comes at a time of investment in its push team, which oversees newsletters, its mobile app and chatbots, among other projects. The push team's head count nearly doubled in the past year to nine. That growth, at least according to LinkedIn data, outpaced overall growth at Quartz, which showed the overall head count increased 11 percent to 289 people.
https://digiday.com/?p=269915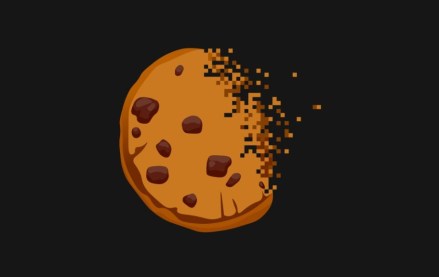 September 25, 2023 • 1 min read
During the Digiday Publishing Summit, execs from companies including Condé Nast, Dotdash Meredith and Thomson Reuters assessed the industry's readiness.
September 25, 2023 • 5 min read
Publishing executives shared their honest and unfettered opinions on the rise of generative artificial intelligence technology and its impact on traffic, IP protections, content production and jobs at the Digiday Publishing Summit last week.
September 25, 2023 • 5 min read
Here is A sampling of other AI-related news from last week.