The digital ad ecosystem hasn't been kind to advertisers looking for accurate measurements of their campaign reach. Depending on whom you ask, anywhere from 30 to 50 percent of ads served aren't actually seen. As a result, many advertisers are pushing for a system where they can have a true sense of how many eyeballs are actually exposed to their output.
On Monday, the Media Rating Council, which decides standards for media audience measurements, determined that an ad is only "viewable" if at least 50 percent of it is seen for at least one second. While the move seems incremental, it's key because it's the first time the industry has settled on a single measurement for viewability. 
"'Viewability' is a technical idea. It's not based on a scientific thesis, but it's good because it's an attempt to make ads online as valid as, say, TV," said Yaakov Kimelfeld, chief research officer at research firm Millward Brown Digital.
Kimelfeld said that the shift toward viewability is good news for digital publishers who have been focusing heavily on premium ad experiences, which they want to guarantee to advertisers that readers actually see. This means that they can use their high viewability percentages to demand higher CPMs — at least in theory.
Here are a few early takes from publishers themselves.
Jeff Burkett, Washington Post, senior director of ad innovations 
I think it's really exciting for the entire market that this is finally here. It's been long overdue for us to get to the point where we could really start transacting on viewable, so it is really good for premium publishers. There might be some people it won't be good for.
For us, it will be. It won't come without problems though. Even though the advisory's lifted, I don't think we're going to see a lot of agencies ready to transact tomorrow in that way, not in terms of billing off a CPMV. And I don't think it's just viewability that's going to drive higher rates. What we are seeing is really improved ad engagement metrics. Click-through rates, hover times — all these things have drastically improved, and that is what agencies are willing to pay more for.
We're looking to add value into the ecosystem, not suck value out because there's a new metric.
Brad Agens, L.A. Times, svp, digital sales
I'm always a little hesitant to get excited about these things. But certainly everyone talking about the same sort of metrics makes things a lot easier overall. Hopefully this is a step in that direction.
Obviously there's a lot of talk about viewability, and there has been for a number of years, but it seems to sort of spike, and there's a lot chatter about, and it sort of goes away. All of us in the premium publishing game and the premium content game would view this as only a positive.
Jed Hartman, Time Inc., group publisher
Things are moving in the right direction. The next step will be selling on viewability so that publishers will offer different CPMs on visible ads or move their whole business model there. The CPM for guaranteed viewability will be higher than not-viewable. Just by definition, ads have so much more value when you can guarantee more viewability. Marketers are much more comfortable with that investment.
Brad Westbrook, Wall Street Journal chief digital sales officer
While it's no silver bullet for publishers, especially given that fact that more than 50 percent of campaigns are measured by click, it's an important and critical step in establishing industry standards. Conversations based on viewability will continue to be challenged as long as industry performance is based off of a click, but we're pleased to see that conversation changing.
Mark Howard, Forbes chief revenue officer
Viewability is a positive development.  The industry is at a major crossroads as we're dealing with a growing amount of traffic being non-human, which has created a polluted ecosystem.  The viewable impression is one step in the process to help solve this problem.  It's becoming the anchor that will allow for engagement and exposure metrics to be used to evaluate campaigns and prove for brands the value of the impressions being served.
https://digiday.com/?p=69943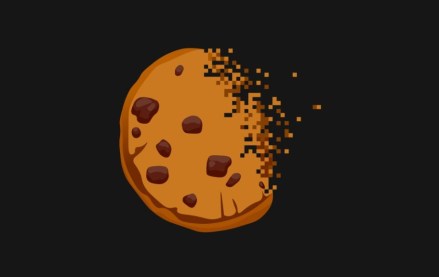 September 25, 2023 • 1 min read
During the Digiday Publishing Summit, execs from companies including Condé Nast, Dotdash Meredith and Thomson Reuters assessed the industry's readiness.
September 25, 2023 • 5 min read
Publishing executives shared their honest and unfettered opinions on the rise of generative artificial intelligence technology and its impact on traffic, IP protections, content production and jobs at the Digiday Publishing Summit last week.
September 25, 2023 • 5 min read
Here is A sampling of other AI-related news from last week.