Why some of the ugliest publisher sites are sitting pretty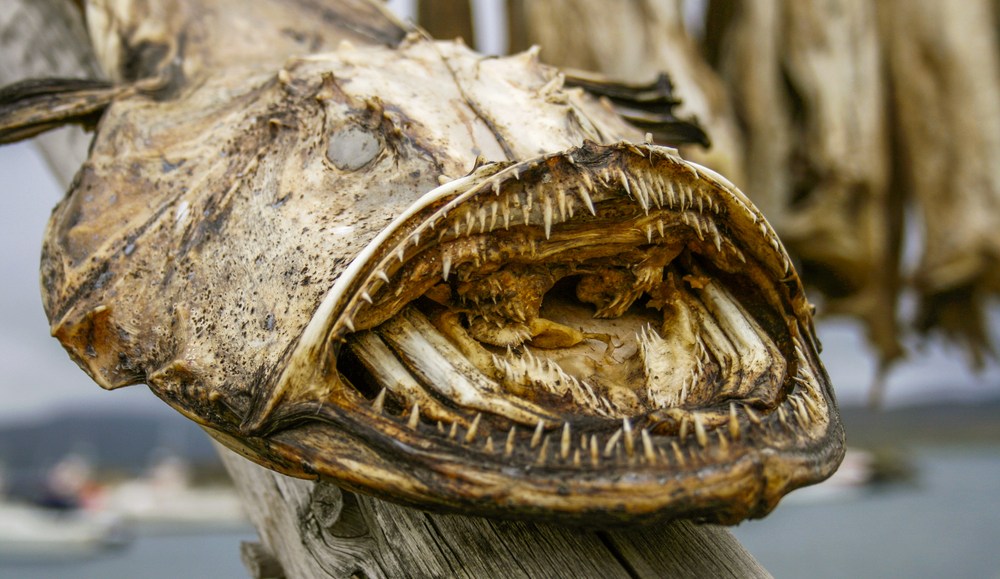 Publishers today appear have two choices: redesign and keep up with the times, or don't redesign and get left behind.
This is especially true in the mobile era, which is forcing publishers to both redesign for multiple form factors and figure out how to monetize their content on all of them.
But despite the industry's rush to redesign, other sites are sticking to their guns. Consider tabloid Mail Online and the conservative news site Drudge Report, two publishers that, despite their busy, old-school designs, still pull in 150 million and 20 million unique visitors a monthly, respectively. Another example: Craigslist, which despite remaining almost unchanged since 1995, is still the 11th most-popular site in the U.S.
"If you look at terrible-looking sites like HuffPo or Amazon, they are focused on generating clicks (or sales in Amazon's case), and every pixel is analyzed to optimize that," said Dan Maccarone, co-founder of design firm Charming Robot. "That doesn't always make for good design, but it does make for a profitable one."
In the designer's perfect world, these sites would be less successful — but this isn't a perfect world. Analytics are blind, and sites are rewarded based on the traffic they pull in, not how much effort designers put into their CSS. Sites like Drudge Report, Amazon, and even Google and reddit work because they help people get in and out as quickly as possible. Aesthetics are secondary to that.
"A pretty site that has a negative effect on traffic is a failed design," said Kevin Kearney, CEO of design firm HardCandyShell.
Kearney, whose firm has built sites for Slate and The New York Post, says that publishers often focus on the wrong things  — logo size, font choice — when rebuilding their sites. This means that other important factors, like how design affects engagement metrics, often take the backseat. "If you build a beautiful car and no one buys it, you've failed," he said.
Another mistake many publishers make is assuming that the home page is the most important element of a site. While home pages are important from the brand perspective, the rise of social and mobile means that people are far more likely to visit sites via their individual article pages. (This is exactly why Quartz, the Atlantic Media business site, treats every article page like its home page.)
Which brings us back to Mail Online, a site that, despite breaking just about every design rule, still manages to draw in tons of readers each month. The site's home page, a mess of headlines, links and images, may not look great, but it's effective. "It works for us," Mail Online chief product officer Noah Szubski said.
That rationale also explains why the site uses the same cluttered design on its mobile site as well. Szubski said that though Mail Online tested a mobile-optimized version of the home page in November, engagement numbers showed that, for visitors, the original "pinch and zoom" experience was more useful.
In other words, Mail Online discovered that optimizing a site for aesthetics can sometimes have the opposite effect on metrics.
There are limits to this approach, as Kearney points out. While fancy redesigns don't automatically juice a site's pageviews or uniques, they can be a big pull for brands looking to advertise alongside well-designed content.
"Publishers have to tell a story about their brand, and if they're showing them something that looks terrible, it's going to be a harder sell," Kearney said.
So while relying on a Web 1.0 look can be good for clicks for some publishers, it also means that sites like Drudge Report are often forced to rely on programmatic ads, not more lucrative branded ones. Newer sites like Vox Media and Say Media, on the other hand, are designed explicitly to attract big-name advertisers for custom, expensive campaigns. Drudge Report did not return calls asking for comment.
"If you meet a big-enough need with an ugly, even hard-to-use product,  you can coast for a while," Kearney said. "But eventually, someone will eat your lunch if you don't improve your product."
Image via Shutterstock 
https://digiday.com/?p=65712