Publishers today are at the mercy of the big social networks. The likes of Facebook and Twitter have not only dominated publishers' referral traffic, but they've also taken over their communities. Today, conversations about articles are far more likely to happen in Facebook feeds than on publishers' own sites.
Publishers, however, are fighting back. To turn the tide, some publishers are reinvesting in their own tech in an effort to build stronger communities on their sites. In June, for example, Mozilla, The New York Times and The Washington Post announced their plans to create an open source content and commenting platform that, they said, would help publishers improve reader engagement and give readers more powerful tools to be part of ongoing conversations.
In a similar vein, Gawker has staked its future on Kinja, a publishing platform meant to dissolve the line between Gawker readers and its writers. CEO Nick Denton said that Kinja is Gawker's "model for the future of independent media."
Other publishers are starting a bit smaller. One new tool is Spot.im, a social network-chat room hybrid that lets publishers create real-time communities on their sites. Not only does the tool promise sites increased reader loyalty and engagement, but it also helps them get a better sense of who their readers are, which theoretically helps them build more direct relationships with them.
"It's really important to maintain some sort of ownership on those conversations," said John Longbottom, editor at the English magazine Kerrang!"As great as Facebook is, we need to keep people on the site to bring in more revenue. That's the black and white of it."
Longbottom said that Kerrang's audience, which skews younger, has responded well to Spot.im. Since launching in June, the site's Spot.im community has attracted 2,000 members, with an average of 25 chatting at any given time. Kerrang has also used the community to tell readers when it has posted new content on the site, adding another layer of engagement.
But Spot.im is a new stab at an old problem. Creating a stronger synergy between publishers and readers has always been core to the idea of both forums and comment sections, which let readers talk back to writers and discuss topics among themselves. But the comment section is an endangered species among publishers, many of which are tired of managing the cesspool of vitriol that commenting sections invariably devolve into.
Longbottom, however, said that Kerrang! hasn't had a problem dealing with reader abuse within its chatroom, at least not yet. "Facebook for whatever reason is the place people go to light things off and tear things apart. With the chat, it's a bit more human because you're having a back and forth with someone."
Publishers want more than fewer angry commenters, however; they also want readers to stay invested. This idea was core to the thinking behind the new commenting systems that the New York Times and The Washington Post are building.
"The goal is give publishers access to the tools that allow them to create the kinds of communities that they want to see around their journalism," said Greg Barber, director of digital news projects at The Washington Post. "It's really a CMS for users."
Barber said that one of the issues with many current commenting systems is that they don't give readers the sense that their contributions are important and have long-term value. If publishers don't signal to readers that their comments matter, then readers aren't going to leave good comments — or comment at all.
But he stopped short of saying that the Washington Post effort is meant to replace the discussions that happen on Facebook and elsewhere.
"We're happy to have an audience on Facebook and Twitter. We have strong social presences there, but we also want to have a strong community presence on our site. That's been a part of journalism since the beginning. We don't see it as an either-or kind of thing."
https://digiday.com/?p=92801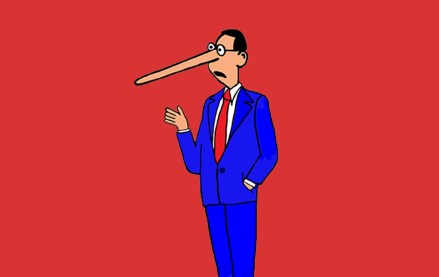 October 3, 2023 • 7 min read
•
•
A new definition for MFAs is available but the vague nature of the guidelines is leading to a lack of standards that might prevent adoption.
October 2, 2023 • 1 min read
•
•
The publishers who attended DPS were focused on the potential upsides of applying the technology to their operations while guarding against the downsides.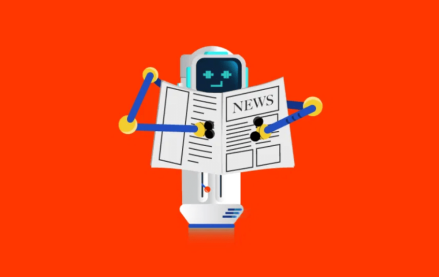 October 2, 2023 • 4 min read
•
•
Now that ChatGPT users can surf the internet for information, some publishers are reconsidering the weight of the issue.