When a technology and science publication like Wired runs its own design conference, it's clear something is changing in the way the media world looks at technology.
Last month's California event, Wired By Design, was a two-day "intellectual retreat," focusing on how design influences branding, filmmaking, food and, yes, technology. It was the first of its kind for Wired, which has honed its design focus since new editor-in-chief Scott Dadich took over in 2012. Similarly, its third-annual design issue, published this month, took a look at how companies like Burberry, Nike and Disney all approach the big design questions when putting together their products.
"I saw the design channel as an underutilized platform for Wired because design is so central to helping us understand technology," said Dadich. "When you think of tech, you think about chipsets and circuit boards, but none of that becomes useful until it's shaped by the hands of a designer."
Wired's design emphasis is emblematic of a larger shift by technology publishers, which are stretching their coverage far beyond their initial editorial mandates. Mashable was founded in 2005 to cover social media news; today, it's covering entertainment, science and even international stories. Business Insider began life in 2009 as Silicon Alley Insider, an East Coast answer to TechCrunch. Now, it has verticals across everything from tech to business to politics to sports. In a similar vein, Vox Media's technology site, The Verge, has expanded its focus beyond just tech to cover movies, television shows and even general news stories.
"Every story is a technology story; every technology story is a culture story," wrote Verge editor Nilay Patel in July.
Some of these pivots haven't been entirely seamless. Last year, Gawker technology site Gizmodo hired BldgBlog founder Geoff Manaugh to be its editor-in-chief. Manaugh said that he wanted Gizmodo to "push what technology means" away from pocket gadgets and more toward coverage of cities and government. Manaugh, however, proved to be a poor fit for Gizmodo and was replaced a year later. Gizmodo's design and architecture coverage, however, remains untouched.
Tech, tech everywhere
These shifts run parallel to a larger trend: The very definition of "technology" is shifting, which is, in turn, blurring the lines between the technology itself and the things that technology is changing. Today, most technology companies have their hands in a wide array of other industries. Google is investing in cars, for example, and is even one of Washington's biggest lobbyists. Amazon, too, is expanding its footprint to delivery services, drones and even physical retail.
Likewise, consider Apple, which has quickly gone from being a manufacturer of desktop computers to becoming the world's most successful lifestyle brand. Not only are iPhones already status symbols, but the new Apple Watch shows that Apple is well on its way to becoming a fashion brand as well. (It's new CMO, Marcela Aguilar, was the No. 2 at the Gap until this year.)
"Technology is pervasive today. It's everywhere," said Om Malik, founder of the tech and media blog GigaOm. "There are a billion people on Facebook. Those people are average people, not just technology people."
Malik pointed to the tech world's coverage of taxi service Uber, which, while covered by tech blogs, isn't really a tech company but rather a service company enabled by technology. Nike has an entire tech division. Is it still in the athletic shoe and apparel business? "You can't think about tech as 'tech' any more. It's in everything now," he said.
Likewise, many of the biggest stories about how technology is affecting topics like government, education and labor are proving to be too big for the traditional technology section to encompass. The New York Times' iEconomy series, which won a Pulitzer Prize in 2013, for example, examined how big technology companies were affecting Asia's technology supply industry. That story, however, appeared within the Times business section, not its technology section. The same goes for the ongoing coverage of Edward Snowden NSA leaks, which has exceeded the bounds of what most "technology" reporters can cover.
More, the Snowden story also showed just how much people's everyday activities online were making it easier for the government to spy on them. It's a story that had implications for just about every corner of American life. It's also a story that had technology at its core.
Nick Bilton, columnist at The New York Times, compared the shifts in technology coverage to the shifts in the car industry. Whereas early car coverage focused on iterative improvements in wheel and piston technology, that coverage shifted to lifestyle and culture as the industry itself reached more people. Increasingly, people started reading about reading about cars to understand how to make the right purchase for their lifestyle; they cared less about the gear that was under the hood. (The same thing is happening with smartphones right now as well.)
"When newspapers mention cars, they just call them 'cars,' not something that's explained as, 'a car is this thing that has four wheels and an exhaust pipe'," he said. "They're just cars. Technology is entering that sphere, too. We no longer have to explain what an iPhone is."
It wasn't always this way, of course. Steven Levy, editor-in-chief at Backchannel, Medium's new technology site, said that the lens of traditional technology coverage was so narrow that he was once paid to write an article about how his then-girlfriend (and now wife) used an Apple computer to write. "She didn't work at Apple, she didn't program a computer — she just used one."
Wired co-founder Louis Rossetto said the realizations about how the technology world was changing were core to Wired from the start, 21 years ago. "We were saying that there was another story to be told, not about the feeds and speeds of tech, but about the people and the companies and the ideas that are transforming the planet," he said. "No one else was looking at it in that sort of holistic way."
The ad scramble
Also fueling the explosion in tech coverage explosion is the simple calculus of publishing today: Media outlets are under constant pressure to build bigger and bigger audiences, and the best way to pull that off is to cast their editorial nets as widely as possible. This explains why even non-tech sites like Refinery 29 and Vanity Fair regularly incorporate technology coverage in their editorial. It also explains why formerly tech-focused publications start to spread their wings into new territories. For a publication like Mashable, which has $14 million in venture capital funding, a narrow focus on social media tech couldn't justify its valuation. Same goes for Business Insider, which has taken over $30 million in funding.
Steve Carbone, managing director at media agency MediaCom, said this focus on lifestyle coverage, not just product stories, also makes it a lot easier for lifestyle brands to work with publishers looking for more advertising dollars. "A lot of publishers are moving away from category-specific content to delivering content that addresses human needs," he said.
Most successful tech publishers fall on opposite sides of the coverage spectrum: On one end are the sites with the scale and coverage breadth of CNet and Yahoo Tech; on the other end are the more focused technology sites like GigaOm, TechCrunch and Apple-focused Mac Rumors. Most tech publishers, however, are caught in the middle, not popular enough to be mainstream but not focused enough to dominate a niche and attract endemic advertisers. And that's a bad spot for a publishing business to be in.
Chasing bigger scale and new coverage areas has resulted in a overall lack of differentiation among tech publishers, many of which copy and chase each other's reporting in the hopes of drawing more readers. "Where you don't want to be is a commodity, reduced to desperately luring people with crazy headlines or swiping someone else's story," Levy said. Most technology publishers are guilty of this: The Verge, Engadget, ZDNet, Mashable, The Next Web and many other tech sites all ran nearly identical stories in October about Ello's recent funding round, sourcing both Recode and The New York Times.
While traditional tech publications like Gigaom and TechCrunch feel the same pressures to chase the big stories, Malik said they are in a good position overall because they take very specific approaches to technology coverage. TechCrunch, for example, is distinctly trade-focused, with coverage of venture capital rounds and startups. Gigaom, in contrast, focuses on non-mass market topics like data and cloud technology.
"There's nothing wrong with going broad, but you have to have a strong focus on what kind of publication you are," he said.
Rossetto said that focus is the natural reaction for people covering such a large industry. Gadget blogs like Engadget cover the consumer hardware space even as niche technology sites like bitcoin-focused CoinDesk cover newer, emerging technologies. "When the mass is so big that you can hardly understand all of it, then it's inevitable that you're going to get people specializing in smaller and smaller pieces," he said.
Finding the right focus
This upheaval in technology coverage is creating waves in publisher mastheads. While Bilton (no relation to this reporter) is a technology columnist, he's now penning mainstream-focused columns within the Times' Style section. Fellow technology reporter Jenna Wortham also left the The Times tech section in favor of its Sunday Business section, as did Clare Cain Miller, who now covers technology and gender, work and family at The Upshot.
Bilton said that while it still makes sense for big newspapers like The New York Times and The Washington Post to have technology verticals, the shift of the space means that many "tech" stories are skipping the tech section entirely. A technology reporter wouldn't cover a story about how protesters in Ferguson are using Twitter, for example. Some technology stories are larger than the technology section.
"Drawing a line between what is a tech story and what isn't would be more like drawing 500 lines. Those lines are different depending on the story," he said. "When its no longer a tech story is when you no longer have to explain the technology," he said.
https://digiday.com/?p=92916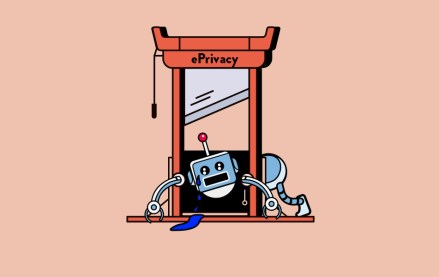 September 29, 2023 • 5 min read
•
•
Publishers are unsure if blocking AI web crawlers is enough to protect their content from being scraped and used to feed AI tools and systems.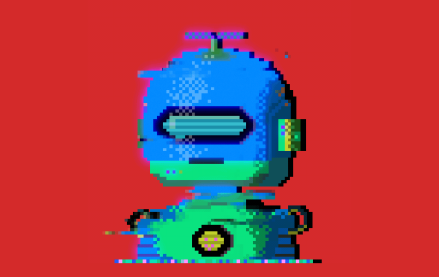 September 29, 2023 • 6 min read
•
•
New features include a new chatbot called MetaAI, Bing search integration, new AI image tools, and dozens of celebrity characters.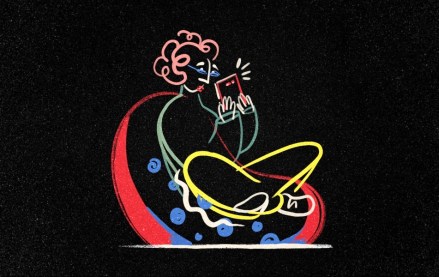 September 28, 2023 • 3 min read
•
•
The Financial Times has launched another lower-priced, subscription-based mobile app product a year after the debut of FT Edit to reach international readers.