Publishers pour money into paid marketing for their subscription products
October 10, 2019 • 4 min read
Publishers pivoted to subscriptions, in part, to reduce their reliance on a business dominated by Facebook and Google. Ironically, it has made them more reliant on Facebook and Google.
Through the first nine months of 2019, publisher spending on paid Facebook distribution to support subscriptions was up 150% compared to the same period last year, according to Keywee data. That spending includes direct-response ads as well as the paid promotion of articles designed to force people to hit paywalls.
The number of platforms publishers are investing in has increased as well. Beyond Facebook and Google, publishers have begun investing in other search platforms, including Bing, as well as different social channels including Snapchat and Instagram, to market their offers. Some have increased their spending outside of digital channels too. The Washington Post's media spending through the first half of 2019, some $14 million, is more than twice what it spent over the same period in 2018, according to media measurement firm Kantar. Kantar's numbers reflect digital investments in paid search and display, as well as more traditional channels including out of home, radio, magazine and newspapers.
That companies are spending money to promote products they have for sale isn't novel. But the increased spend is a testament to the progress publishers have made in shifting their focus to consumer revenue. "There's all this momentum around really getting serious on digital subscriptions, and part of it is realizing, 'We need to not just have a meter, but we have to be out there asking people to pay and putting marketing resources against it,'" said Matt Skibinski, a reader revenue adviser at the Lenfest Institute.
Some of this was set in motion last year, when a number of news publishers hired different kinds of CMOs, who were focused less on marketing to advertisers and more on driving subscriber growth. The Washington Post, Hearst Newspapers and The New York Times all added CMOs in 2018; in the case of Hearst and the Post, it was the first time either publisher had had someone in the role.
Those hires were part of a broader trend of reorganization. The Post, for example, reorganized so that its print and digital marketing departments all rolled up under its new CMO. Over the past year, many publishers have begun hiring digital ad buyers and growth marketers to support subscriber growth as well, though those teams are typically small.
Most publisher subscription efforts begin, and are concentrated, on their owned and operated properties, where they have insight into what a person is reading, how often they visit and what they have read in the past. They often have a direct relationship already, typically in the form of a newsletter subscription; only about 25% of the subscriptions that Tribune has acquired this year, for example, came from marketing done off their own platforms, Tribune Publishing CMO Mark Campbell said.
But that on-site audience is limited, so publishers have gotten more comfortable spending to market to people elsewhere, even if it means a reduction in the margin of those subscribers.
"The margin on the paid source is going to be lower than something that's virtually free," Campbell said. "But we're looking for those paid channels to extend and provide incremental subscribers above and beyond what we get on the organic sites."
Most of that targeting is done using first-party data the publisher has gathered; email addresses of newsletter subscribers, for example, are frequently used as audience segments for targeting.
But the data publishers gather from their audiences' on-site behavior — what they read, what kinds of topics they are interested in — can be used to target lookalike audiences. But there are trade-offs. While reaching a broader audience might be cheaper than aiming at a hyper-specific one, it requires investing in more varied, different kinds of messaging.
"The better the lookalike, the smaller the audience," said Jason Sylva, gm of consumer revenue at New York Media. "And as you make that world [of possible subscribers] bigger, you can't just assume that making it larger with the same approach to creative will drive the same results."
While publishers will often emphasize their mission or the impact of their reporting when marketing on their own properties, on third-party platforms, the focus is often on cheap introductory offers and discounted pricing.
"There's a lot of virtue in using promotions to build your subscriber base, especially when you're converting them from never having paid for something," Skibinski said. "On an introductory basis, it makes sense to price it where it's not really a decision at all."
While some publishers are more comfortable dropping the price of their subscriptions than others, most see merit in it, particularly if they feel confident that they can keep customers engaged. Through the first 11 months of 2019, New York Media has found that its subscribers read more after they've converted.
That observation has given New York confidence in its current strategy, which offers discounts on yearlong subscriptions but not on its monthly rate of $5 for a digital subscription.
"I'm not interested in a rush to the bottom with introductory pricing," Sylva said. "If you think the biggest barrier is between someone paying you and not paying you, that's not a great place to be."
https://digiday.com/?p=348801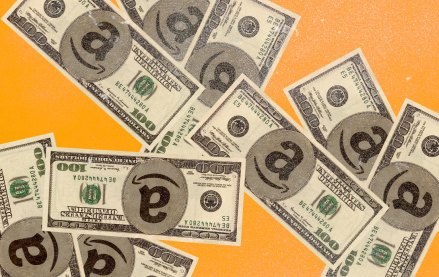 September 27, 2023 • 6 min read
The agency accused the e-commerce giant of conducting a range of anticompetitive behaviors that hurt both shoppers and sellers.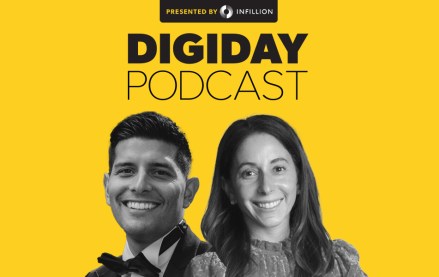 September 26, 2023 • 3 min read
In a live recording during the Digiday Publishing Summit, the news executives called for more nuanced conversations with advertisers around their brand safety concerns.
September 26, 2023 • 4 min read
After investing in one generative AI startup and suing another, the company will let customers create images on its website and an API.