Publishers look to allay employee fears over a return to the office by offering additional flexibility
February 10, 2021 • 5 min read
•
•
Ivy Liu
The timeline for the eventual return to in-person work remains murky for U.S. media companies, many of whom have spent the past year delaying once-optimistic plans for reopening.
Asked to share their approach to an uncertain future, four media executives said they remain hopeful for a partial return this year, but that policies will emphasize patience, caution and flexibility to employees' varying needs and comfort levels.
After outgrowing its D.C. headquarters last year, B2B digital media company Industry Dive moved into a new location a few blocks west in December —but it's in no rush to fill it with employees, said COO Meg Hargreaves. About 20% of the company's 250 staffers were already remote before the coronavirus pandemic, but even when staffers who were previously in offices can safely return, attendance won't be compulsory.
"You're going to see flexibility rule the day," said Hargreaves. "There's no reason for us to go back to 100% in-person. That's not going to make our employees comfortable, and it's just not what we have to do for the business."
Time magazine, which moved into its current New York headquarters just five months before the U.S. locked down, has informed employees that its offices could reopen this summer, but chief people officer Sue Suh said there won't be a singular date when everyone is expected to return.
It's not only a matter of waiting for an all-clear from authorities, Suh said, but addressing the "practical realities" of a socially distanced workplace, anticipating the daily flow of people within an office.
"We do not need to force ourselves to be the first mover here," she added. "We're going to err on the side of caution, and we're going to bring very few people back to the office at a time. Given that we are able to do this work from home, rather than make a quick decision, it seems like the better course is just to hold and see."
MIT Technology Review is nearing the end of its current lease, triggering a difficult calculation about the amount of space the company will require as it balances a hybrid approach with the need to space employees out and maintain room for growth.
"It's really challenging," said CEO and publisher Elizabeth Bramson-Boudreau. "It's a mathematical problem layered with a huge element of uncertainty around what will be the right thing to do in terms of safety and health."
Employees won't be back until the fall at the earliest, she said, and even then, the new office will be designed under the assumption that many employees will work from home two-to-three days each week, with more space reserved for meetings. And while traditional cubicles aren't going to replace its open-plan office, the company will likely install glass barriers above desks, at least for the time being.
Industry Dive is designing its new space to cater to a combination of in-office and remote work, Hargreaves said, investing in more screens and spaces that can support virtual meetings. The company will likely begin by allowing a limited number of employees to reserve office space if desired.
That's the approach currently being taken by Harvard Business Review, whose office is open, but on a voluntary, reservation-only basis and limited to 10% capacity. In practice, attendance has been far lower, said editor-in-chief Adi Ignatius. In addition to health and safety considerations, Ignatius noted that one major factor that will determine the timeline for expanded in-office availability will be schools.
"If schools are not in session regularly, that's a big demand on parents," he said. "There's an equity issue. We don't want to create two different classes of employees, so that's going to slow our ability to reopen."
Ignatius said HBR's staffers are mixed in terms of their desire to return to the office once it is safe, and that some have created better working environments at home. But there is a cultural benefit to in-person work, particularly for younger employees, that he believes will serve as motivation to return.
"There are people who we hired almost a year ago who I've never met [in person]," he said. "From the perspective of a younger worker who wants to be part of this group, they need that. When you think about why we need an office, that has to be one of the main reasons, to create those bonds and sustain them."
It takes longer to onboard employees in a virtual environment, Hargreaves said, but remote work has also changed the company's approach to recruitment, broadly leveling the playing field for job candidates located in different parts of the country. If prospective employee lives in Kansas as opposed to D.C., that's not necessarily an obstacle anymore, she said.
"We have come a long way in our appreciation for what can be done remotely," said MIT's Bramson-Boudreau. "We will continue to recruit based on experience and background and capability, rather than geography. I think we'll feel even more comfortable doing that in the future."
At the start of only its third year as an independent company, 98-year-old Time is developing both its infrastructure and its culture, Suh said, and the last 10 months as a remote operation have presented an opportunity to emphasize communication and a sense of building something together.
"It's been a real equalizer," she said. "Before, the majority of people would be in a conference room somewhere, and others would dial in. Now we're all doing that. It's built a lot of empathy for what that feels like, and how we can show up for each other."
https://digiday.com/?p=395307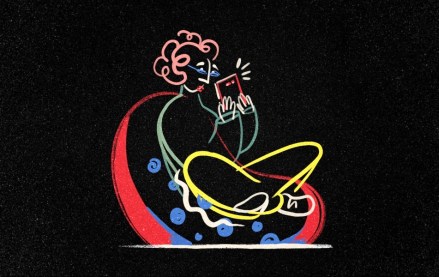 September 28, 2023 • 3 min read
•
•
The Financial Times has launched another lower-priced, subscription-based mobile app product a year after the debut of FT Edit to reach international readers.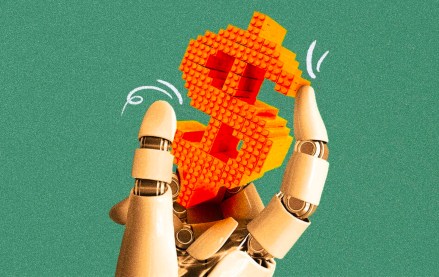 •
Publishers are starting to apply AI to their sales operations.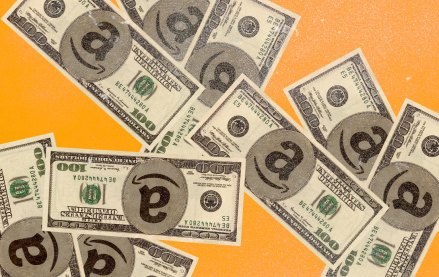 September 27, 2023 • 6 min read
•
•
The agency accused the e-commerce giant of conducting a range of anticompetitive behaviors that hurt both shoppers and sellers.