The dark days of recession-related downsizing may long gone, but a correction is threatening digital media as publishers face the limits of growth. Yahoo, IBT Media and Mashable have laid off staff in the past couple of months, and there may be more to come.
As bad as a mass layoff is for all involved, here are five ways to mitigate the pain, according to HR consultants and people who have endured them:
Tell the story.
A big mistake companies make is failing to tie the layoffs to the broader company strategy, said Tracy Benson, founder and CEO of consulting firm On the Same Page. Agencies deal with this all the time because accounts come and go. For an industry in transition like publishing, that means explaining why some parts of the company (often, video) are being built up while others (text-based journalism) are shrinking. "In 2007, it was a mass layoff thing," she said. "Now, it's companies shedding employees and investing at the same time. That's tough to communicate."
Use social media.
It probably wasn't part of Mashable's plan when a video employee slammed the company in tweet after tweet after learning she was laid off. In a time of social media, companies can no longer control the message when they let people go.
I keep thinking about all the people on my team who left jobs only 6 months ago to join Mashable. Only to be treated like disposable humans

— nadja oertelt (@nadjao) April 7, 2016
This is what happens when venture capital funds journalism.

— nadja oertelt (@nadjao) April 7, 2016
I just got a call on a field shoot that I'm fired along with half the @mashable editorial staff.

— nadja oertelt (@nadjao) April 7, 2016
The instantaneous communication is the hardest part of doing layoffs in 2016, said David Lewis, president and CEO of OperationsInc, an HR outsourcing firm. (Cast in point; apropos of that last tweet, Mashable confirmed that in fact, 30 of 325 employees were let go, not half the editorial staff.) Lewis recalled a client's frustration when in the midst of laying off an employee, "We're explaining COBRA, and he's texting 100 people in the office."
And yet, companies should harness social media rather than retreat from it, especially in an industry where these are everyday tools, experts say. Mashable CEO Pete Cashmore wrote a memo to staff, which he also posted on LinkedIn. (There also was a company-wide meeting). Other companies might hold town-hall meetings or set up a Slack channel to give people a way to ask questions and express their feelings, said Benson. Companies should expect venting on social media, but hold off on reacting unless someone says something that's factually wrong, she said.
The perp walk.
At IBT Media, people were called in one by one over a three-hour period while their colleagues "huddled together, waiting for the phone to ring," an ex-employee said. Outgoing employees were then hustled out the door without a chance to say goodbye.
When you have a lot of people to lay off, it's best to tell the affected people individually, even if that means risking the bad news spreading throughout and paralyzing the rest of the organization, at least temporarily.
Publishing is filled with young people these days, which presents another issue if they're the victims of a layoff, said Rob Schoorl, svp of talent at Business Insider. "A lot of them are going through this for the first time, so it's more important that you walk them through it."
How you get people out the door itself depends on the reasons for the layoff as well as its scope. If people aren't being let go because of performance, it's good to be able to let them say goodbye. (You can have managers nearby if you're concerned about someone going rogue, Benson said.)
One casualty of a recent magazine shutdown said a small staff was kept on for a couple of weeks to tie up loose ends after the shutdown. Not only did that help the parent company maintain its relationship with the magazine's vendors, this person said, "people don't feel like they're perp-walked out of a building like they did something wrong."
Timing matters.
Some companies think doing layoffs at the end of a day or right before a weekend or vacation minimizes disruption to productivity (or they just want to put off an unpleasant task). That's never a good way to go, Benson said, because the company misses out on the chance to communicate their stance to the remaining employees. "The longer you have people at work with their managers, the more of an opportunity they have to really process the company's message," she said.
Don't forget the survivors.
This is one of the biggest oversights, Lewis said. Given that former employees are now free to be out talking about the company, it's important to sit down with remaining staff, explain why the company enacted layoffs and express sympathy. Companies tend to go the efficiency route and do this by email, but face-to-face is more effective.
https://digiday.com/?p=171654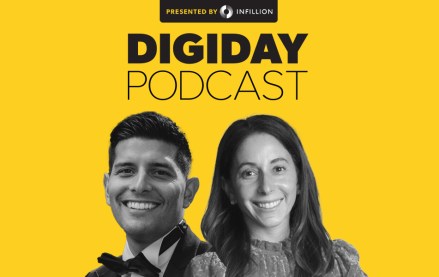 September 26, 2023 • 3 min read
In a live recording during the Digiday Publishing Summit, the news executives called for more nuanced conversations with advertisers around their brand safety concerns.
September 26, 2023 • 4 min read
After investing in one generative AI startup and suing another, the company will let customers create images on its website and an API.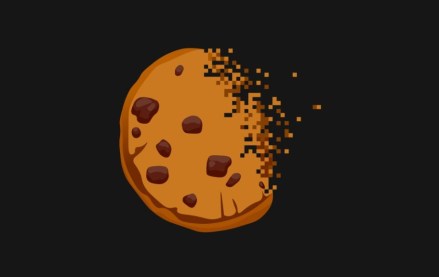 September 25, 2023 • 1 min read
During the Digiday Publishing Summit, execs from companies including Condé Nast, Dotdash Meredith and Thomson Reuters assessed the industry's readiness.