Publishers give micropayments a new look to appeal to casual readers
August 9, 2018 • 2 min read
• By
Digiday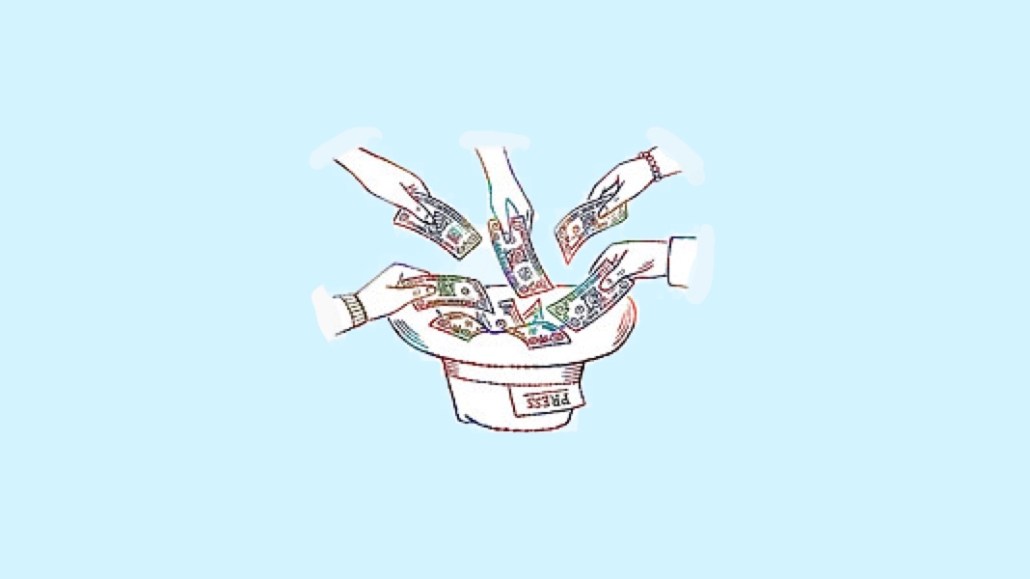 Micropayments have tempted publishers who are in need of new revenue sources in a difficult digital ad market. While publishers used to worry that micropayments would cannibalize their existing subscriptions, that fear seems to be waning.
Only about 5 percent of publishers' digital readership will convert to pay for a full subscription. Most of a site's visitors are casual readers and almost impossible to monetize, said Dominic Young, CEO and founder of micropayment platform Agate, which helps publishers with subscriptions.
Yet around 40 percent of people are willing to pay a daily fee for content, while 20 percent are willing to pay a small sum per article, according to consumer surveys by strategy and marketing consulting company Simon-Kucher & Partners. Agate, for example, has recently started working with political publisher The New European, which charges 13 cents (U.S.) to access one article, and users are capped at 63 cents (U.S.) for weekly access.
The fear of micropayments cannibalizing subscriptions is waning, said James Jardine, founder of micropayment platform Jamatto, which has 24 publishers using its service. "In 2017, no subscription publishers even wanted to have a conversation with us. That's now changing."
Jardine estimates that micropayments account for no more than 10 percent of total revenue for publisher clients, up from 5 percent a year ago, as more people become accustomed to the technology and increasingly hit the paywall so then convert. Jardine said clients are generating between $15 and $30 per 1,000 impressions, up from about 50 cents when the company launched in 2016.
Micropayments for news have had a few false starts over the years. User experience has been at fault: Readers have to pay multiple times, or the sites they want to access aren't part of the right bundle. For news publishers, micropayments have returned little revenue.
Despite the low yield, micropayments have other values. This summer, German news publisher Spiegel overhauled its subscription model, ditching micropayments for a monthly subscription fee. The use of micropayments revealed which types of articles readers want to pay for, which informed Spiegel's paywall strategy. Others use micropayments to counter people who use ad blockers. 
Greg Harwood, partner at Simon-Kucher & Partners, said standalone micropayment platforms like Blendle can reduce the risk of cannibalization from current subscribers as consumers are going to Blendle first rather than coming directly to the publisher's paywall.
"More publishers will continue to look at micropayments as a means of casting the net against colder audiences who may not have an immediate affinity to the brand or may not have experienced the content first hand," he said.
https://digiday.com/?p=298279