Digital technology has brought wholesale change to the way people watch TV and movies, from viewing on demand to skipping ads to on their own schedule, skip through ads and fast forward. Against that backdrop, publishers are modernizing the review.
Take Time.com. In the case of popular films, it has seen traffic spike for movie coverage after people have seen the film. For those people, the standard review, devoid of plot spoilers, doesn't fit the bill. So for its review of "Gone Girl," starring Ben Affleck, Time created a format that gives you an analysis that lets you decide whether to read it with spoilers or without. Not every review will warrant this treatment, so Time expects to use the format on a case-by-case basis, for film and TV.
"Our readership shoots up after the show ends," Time.com managing editor Edward Felsenthal said. "That's when you want the critic — so when you go back and read the review, it goes over the excitement that happened."
When you load the article "Gone Girl Plays a Fatal Game of Love and Marriage," the spoilers are blurred out until you click to see the full version, with spoiler parts appearing in bold.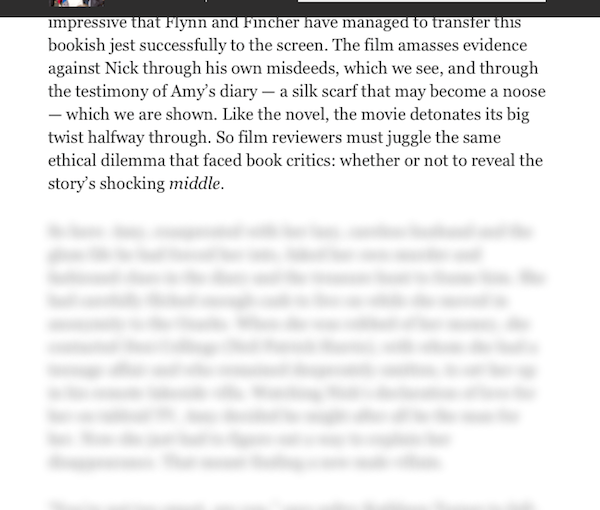 Similarly, the Los Angeles Times has shifted its reviews coverage. It has built a strong following for Showtracker, its recapping feature, and has recently increased its reviews of returning genre and elite shows in response to intense viewer interest. It has added video coverage of reviews and recaps, too, with its weekly Talking TV water-cooler-style banters between its critics and writers.
The Times isn't alone in capitalizing on the renaissance in TV programming. Entertainment Weekly covers some 40 TV series. With 45 percent of its audience visiting its TV recaps, they're one of the site's most popular features. So EW recently gave the recaps their own tab on the site.
Kyle Ryan, editor of EW.com, said the appetite for recaps is fueled by the many people who watch the shows as well as those who don't but want to keep up on them. There's also been a surprising evergreen nature to recaps, which EW promotes with its binge-watching series of guides, he said. "The 'Dexter' finale was still popping up in our top 10 of recaps," over a year after the series ended, he said. "Completely baffling."
With video content in high demand by visitors as well as advertisers, the format also turned out to be a good fit for returning TV shows with complex plot lines. EW started a series of one-minute videos that catch people up on highly anticipated series, like "The Good Wife," "Sons of Anarchy" and "The Walking Dead."
The site's desire to expand its breadth of content was also behind the launch of a contributor network, whereby it has a network of passionate contributors writing about shows that have a small but loyal following.
Time's new review format is noteworthy in that it represented a collaboration between tech and edit that has become increasingly common in the newsroom. In the name of audience engagement, publishers are looking to technology to come up with more engaging story formats. In the case of Time.com, Felsenthal rang up Mark Parolisi, technical lead at Time Inc., who came up with the format.
"It's an indication of the way we're working much more closely with the tech team to create editorial experiences," Felsenthal said.
https://digiday.com/?p=90016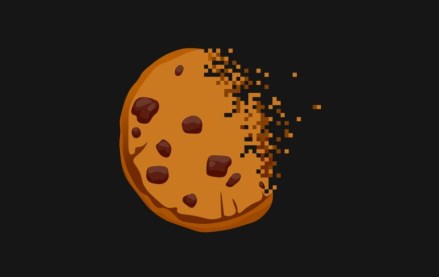 September 21, 2023 • 9 min read
Publishers who attended the Digiday Publishing Summit opened up about their top challenges, concerns and curiosities during closed-door, anonymous town hall meetings.
September 21, 2023 • 3 min read
WBD is seeing ad revenue growth from its YouTube channels and engagement on Threads surpass performance on X.
September 21, 2023 • 4 min read
Powering all of Amazon's hardware is an updated large language model, that could help connected devices actually be smarter.