In 2011, 65-year-old attorney and Fort Myers, Fla., resident James Puccio attended an adult education class about how to use social media. The instructor told Puccio that Twitter would be an effective way to grow his legal practice Puccio Law, so soon thereafter he registered @esquire, a nod to his legal bonafides.
Three years have now gone by, and @esquire has yet to tweet.
"I couldn't find a way to grow my legal practice with it," Puccio told Digiday. "What am I gonna do, tell people I'm about to walk into a courtroom? Who cares what I do?"
While Twitter may not be a vital part of Puccio's personal or private life, Twitter users frequently (and understandably) confuse him with Esquire, the glossy magazine published by Hearst. The "real" Esquire operates tweets from the lengthy @Esquiremag handle. Puccio said he receives an average of 50 to 60 emails a day about people engaging with his Twitter handle.
"It's crazy. I get all kinds of emails all day long from people who are Twittering me, and I don't know anything about them," he said.
Curiously, Esquire magazine apparently chose its wordier handle before Puccio ever joined the platform. The title's first tweet came on May 4, 2009, and Puccio said he didn't claim @esquire until 2011. Even on Twitter, Esquire wants to be print first, apparently.
Cough, cough. <tap, tap> Is this thing on? Greetings, humans. This is Esquire's glorious Twitter page.

— Esquire Magazine (@Esquiremag) May 4, 2009
That a publication doesn't own its proper name on Twitter may seem inconsequential since Twitter makes it a point to highlight Esquire and other brand-name publications. When a Twitter user starts searching for or tries to tweet at "esquire," Twitter autocompletes to @Esquiremag.
And yet, confusion is still commonplace. Research conducted by Twitter analytics company Keyhole showed that @esquire was mentioned in 270 tweets from April 7 to May 6. @Esquiremag's number of mentions was considerably higher (29,100), but there are still some out there who mistake Puccio with the magazine's brand on Twitter.
Puccio's isn't the only publisher Twittergänger out there, either. And the level of confusion can be even higher for other titles, as evidenced from data over the same monthlong period:
GQ
More than 2,000 Twitter users tweeted at @GQ from April 7 to May 6, making @GQmagazine one of the most frequently misidentified glossies in the Twitterverse. @GQmagazine was mentioned 30,100 times during that same time period. Having tweeted 2,800 times to his 485 followers since June 2007, it's unlikely that @GQ generated more than 2,000 mentions in a month without that confusion. @GQMagazine has 536,000 followers.
Now @amyschumer has been named one of @GQ's funniest people alive https://t.co/K94bFCQ0Md! — Jax Media (@Jax_Media) May 6, 2014
@GQ is actually home to the tweets of Alexander Gerasiov, a programmer and blogger from Moscow. Gerasiov's blog currently features an entry about attending an anti-war rally among other things, and he has a profile on Moikrug, Russia's version of LinkedIn.
Vogue
More than 1,500 people tweeted at @Vogue in the last month, and it wasn't just everyday Twitter users who mistook the handle for @voguemagazine. Serial entrepreneur Jason Calacanis, Yahoo and even The New York Times have all mistaken @vogue for the glossy's Twitter.
April's @vogue cover couple Kim Kardashian and Kanye West have arrived: https://t.co/w60AceAOeT #metgala — NYT Fashion (@NYTFashion) May 6, 2014
But @vogue is actually the Twitter handle for The Vogue Theatre, a San Francisco cinema built in 1910 and still operating today. It has 3,400 followers — @voguemagazine has 3.8 million. Vogue's digital creative director Sally Singer said the publication unsuccessfully tried to claim the Twitter handle when it discovered it already taken. "Since then, we've established @voguemagazine and haven't seen many ill effects. We are super happy with the millions of people who have found us and follow us," she said.
Glamour
@Glamour was at the receiving end of 250 mistweets during the monthlong span, a welcome bit of publicity for fashion entrepreneur Pam Fierro. Fierro runs Etsy store Retro Wear and Glamoursurf, an online retailer of vintage swimsuits that recall beach party films and Elizabeth Taylor pinup posters. She has more than 4,200 followers, while @glamourmag has 740,000. Twitter's policy states that usernames are given on a first-come, first-serve basis, and that humans can have corporate names for Twitter handles as long as they don't attempt to misrepresent themselves as that company.
Vote our speaker, @LuluGuinness in @Glamour's #WOTY Awards as 'Accessories Designer of the Year' https://t.co/8uoiJt3jpd

— The Industry (@INDLondon) May 8, 2014
For his part, Puccio said he'd be willing to relinquish the @esquire handle if the magazine really wanted him to. The publication has never asked, however.
https://digiday.com/?p=74678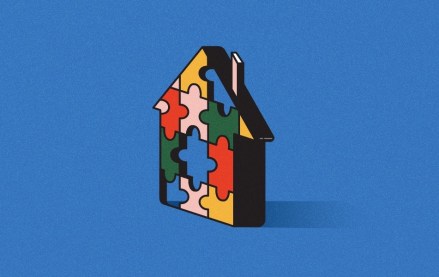 September 22, 2023 • 4 min read
Apartment Therapy's president Riva Syrop took the stage at the Digiday Publishing Summit to discuss the convergence of commerce and sponsorship revenue within its Small/Cool event.
September 22, 2023 • 4 min read
Media execs took stage at the Digiday Publishing Summit to discuss the growing importance of ROI in ad campaigns this year.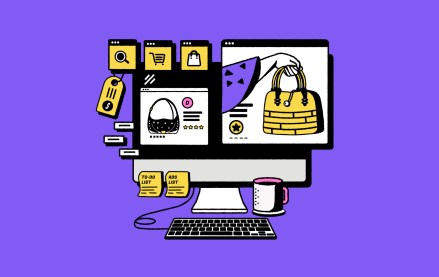 September 22, 2023 • 4 min read
CEO Satya Nadella said AI assistants will be as ubiquitous as PCs and will help users navigate across apps, operating systems and devices.