Publisher commerce ambitions will hit a wall in 2018
December 22, 2017 • 3 min read
Publishers know by now that farming on a platform's land can be dangerous.
Just as publishers have learned that they'd struggle to monetize their content on Facebook, those that spent to build businesses based on e-commerce affiliate commissions will get a wake-up call in 2018, as Amazon cements its place as an online shopping destination and cuts the affiliate commission rates it pays publishers.
Digital publishers have glommed on to e-commerce as a revenue stream as ad revenue has dried up. According to BI Intelligence, e-commerce represented the fastest-growing revenue segment for publishers in 2016, a trend continued in 2017 and surpassed in some corners only by video.
Over the past year, Wirecutter, The New York Times-owned commerce-focused site, has nearly doubled its editorial head count to 55. PopSugar overhauled its merchandising strategy, turning its site from a recommendations source into a standalone shopping destination. Even news-focused publishers CNN and NBC News have launched online shopping guides.
But just as Facebook was the catalyst for an industrywide pivot to video in 2017, Amazon powered most of that commerce growth. Some publishers derive as much as 80 percent of their e-commerce revenues from Amazon because Amazon drives the strongest conversion rates with most publishers' readers. Amazon has the largest base of mobile app installations among shopping apps. Few retailers, aside from Walmart or Alibaba, have the scale necessary to compete with Amazon on price.
Over the next few years, Amazon's grip on e-commerce will only tighten. Jeff Bezos's behemoth is expected to account for half of all U.S. e-commerce by 2021, according to Needham & Co.
In 2018, publishers will have to reckon with what happens once Amazon dominates a particular product category. Publishers say that in categories such as fitness gear, Amazon has dropped the affiliate commission rates it pays publishers to near zero after it realized that consumers visit its platform first to buy product, depriving publishers of a revenue stream they've come to rely on.
"[Amazon] could fuck us all tomorrow if they wanted to," said one executive, who asked not to be named because Amazon already represents a top-five source of revenue for that exec's employer.
Some publishers have tried to reduce their dependence on Amazon. Some take the affiliate conversion data they get from Amazon and use it to create direct deals with product manufacturers to sell products directly at a higher margin.
In theory, the best way for commerce-focused publishers to reduce their dependence on Amazon is to create and sell products themselves and own the entire process from checkout onwards, a step that publishers including BuzzFeed, Clique and Chive Media have taken.
But being a retailer is hard. Warehouse space is expensive. Customer service, fulfillment and supply chain issues are expensive, complicated and totally divorced from the rhythms and skill sets that power digital publishing. Amazon has made free shipping, free returns, one-click orders and other perks table stakes of online shopping, and publishers can't compete with that.
A rare exception is Clique, which has wanted to put commerce at the heart of its strategy since its inception in 2007 and raised $15 million to build a consumer brands department.
One of the companies that invested in that round? Amazon, which has lately taken an especial interest in trying to build its own brands. "They said, 'We're interested in learning from you,'" Clique co-founder Katherine Power said.
More typical is the experience of millennial women-focused Bustle, which started in e-commerce by making deals directly with brands and retailers in pursuit of higher commissions. But the conversion rates, bogged down by different check-out schemes and other problems, didn't drive enough revenue, and Bustle switched to Amazon after less than a year.
https://digiday.com/?p=268615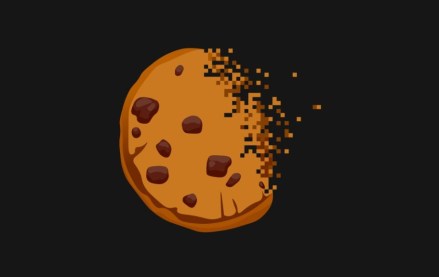 September 25, 2023 • 1 min read
During the Digiday Publishing Summit, execs from companies including Condé Nast, Dotdash Meredith and Thomson Reuters assessed the industry's readiness.
September 25, 2023 • 5 min read
Publishing executives shared their honest and unfettered opinions on the rise of generative artificial intelligence technology and its impact on traffic, IP protections, content production and jobs at the Digiday Publishing Summit last week.
September 25, 2023 • 5 min read
Here is A sampling of other AI-related news from last week.