Protocol president Tammy Wincup on applying the Politico playbook to tech coverage
February 11, 2020 • 3 min read
Subscribe: iTunes | Spotify | Google Play | Stitcher | Anchor
Protocol president Tammy Wincup is quick to remind people that her just-launched tech publication isn't a subsidiary of Politico but a standalone news site.
Still, Protocol, also funded by Politico owner Robert Allbritton, will be applying the Politico playbook — offering a morning newsletter (Source Code) and seeking a wide audience for a set of premium, insider products of the sort found in a trade publication.
With a staff of more than 30, Protocol will be able to "begin thinking much earlier about what our audience needs from the services and tools perspective," Wincup said. She added that Protocol is a business-to-business publication more than a business-to-consumer one — although it blurs the lines between the two genres. "Your business audience is also your subscription audience [and] is also your, in many cases, sources."
Wincup joined the Digiday Podcast to discuss the infiltration of tech into every industry, the Source Code newsletter and Protocol's plan to credit tech companies where credit is due.
Here are a few highlights from the conversation that have been lightly edited for clarity.
Initial steps
"The phase one that you're seeing is very much how [Politico] has done it: We're building an audience right now. We are building [our] brand out there saying, 'Hey, this can be substantive. It can be entertaining. It can be a companion and a brand you want to hang out in.' We have north of 30 [staffers].
"We're going to be able to expedite that playbook and move to both having the free editorial side but really begin thinking much earlier about what our audience needs from the services and tools perspective as well. We will have the same kind of structure. And I don't see it as a B2C; it's all B2B. Your business audience is also your subscription audience [and] is also, in many cases, your sources."
Technology's pervasive influence
"Having spent a good chunk of my career in technology, it has changed from being an industry vertical called 'technology' to [being an element that is] truly infiltrating and being a part of other industries. We feel like there's a gap of where we can go in terms of bridging [coverage of] these kinds of tech and mainstream industries.
"There are two bookends of what's out there right now. If you're either in a tech business or in a big vertical as a leader trying to innovate with tech, and you're trying to figure out on a daily basis what's going on, you either have things that are written for a mass audience, for which, on the topics that I care about, on AI and 5G and quantum and fintech, you don't get the depth necessarily that you need to actually make decisions for your business.
"On the flip side, having come from venture-backed businesses, it is very difficult if you aren't a unicorn or if you're not a FAANG company [that is, Facebook, Amazon, Apple, Netflix or Google] to actually find yourself being talked about in the media unless you're raising money or unless you're announcing some widget."
Shining a light where it's warranted
"I hope when I'm back in a year that you'll be able to say, 'Hey, you know what? Some days you probably really pissed off technology companies, and other days you actually enlightened them in terms of what they were thinking about. And other days you were an advocate [because] frankly, the backlash on unintended consequences happens in every mature power center.' Our belief is that we actually have to start looking at tech as a power center, which means that you have to be able to sit in the middle."
https://digiday.com/?p=359061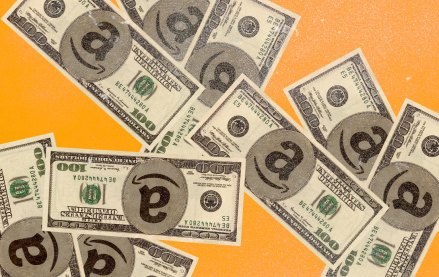 September 27, 2023 • 6 min read
The agency accused the e-commerce giant of conducting a range of anticompetitive behaviors that hurt both shoppers and sellers.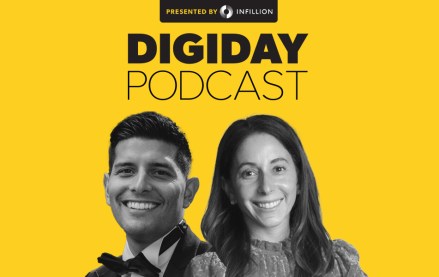 September 26, 2023 • 3 min read
In a live recording during the Digiday Publishing Summit, the news executives called for more nuanced conversations with advertisers around their brand safety concerns.
September 26, 2023 • 4 min read
After investing in one generative AI startup and suing another, the company will let customers create images on its website and an API.