'There's a huge demand': Why product manager is the new pivotal role at publishers
December 12, 2018 • 5 min read
•
•
Product managers have become the must-have new hire for publishers.
Nearly a year into its first chief product officer Julia Beizer's reign, Bloomberg Media has grown its number of product managers from 10 to 14; Vox Media now employs 10 product managers, up from seven last year, after adding three to look after facets of Concert, its ad network, and Chorus, the homegrown publishing platform it also licenses to third parties; and over the past two years, the Washington Post has tripled the number of product managers it employs, attaching one to every single internal and external project it operates.
They, and other publishers have been stocking up on product managers because, as digital media grows faster-moving and more complex, publishers are being compelled to add people who can evaluate new opportunities, balance sales and editorial's competing priorities, helping to develop new, unfamiliar lines of revenue.
"There's a huge demand," said Eddie Koller III, a managing partner at the head-hunting firm Koller Search Partners.
But product managers also pose thorny problems for publishers. They create organizational headaches and upset power dynamics; they can be difficult to find and keep; and they force publishers to reckon fully with just how committed they are to acting like the owners of digital products, rather than the producers of content.
"I think like with most innovation and transformation topics, there is a broad variation in the field," said Anita Zielina, a visiting fellow at the Reuters Institute at the University of Oxford and the former chief product officer at Neue Zürcher Zeitung Media. "I'd say for most publishers, generally speaking, there is still quite a ways to go."
On some level, publishers need product managers these days simply because they are more complicated than they once were. A highly developed digital publisher might operate multiple mobile and desktop websites; multiple mobile and OTT apps; it might have more than one digital video operation; it might have more than one advertising product that needs regular updating; it might have a subscription operation.
And as those products have proliferated, tensions have emerged between editorial and sales, which are both trying to use the same digital real estate to meet differing goals.
"You had directors who haven't had to work together on the level where they're required to compromise on their goals, missions and incentives," said Damon Kiesow, the Knight Chair in digital producing at the Missouri School of Journalism, who previously worked as director of product for McClatchy. "They've never had the interdependency they've had in a digital environment."
Product managers, in theory, are there to weigh those goals against the top priority of delivering an optimal user experience. But figuring out how to empower them is tricky when there are turf battles. At McClatchy, Kiesow said, the legacy publisher's different stakeholders were tribal enough that product manager candidates turned the job down, telling him that they didn't think it would be possible to get everybody rowing in the same direction.
Those tensions at the ground level were ultimately smoothed over a bit. But those same teams also had trouble executing ambitious projects until McClatchy installed a vp of product to advocate for the product managers in the C-suite. "You need that vp or chief product officer role that has the executive visibility and control and has the understanding of product at the ground level," Kiesow said.
While many digital-native publishers have spun up separate product groups, others have treated product management as an extension of the editorial operation.
"I'm not sure which one's right," said Pete Doucette, a managing director within FTI Consulting's media practice. "As long as you have a system in place where the true wants, needs and requirements of the audience's needs come through."
Product managers are also difficult to acquire, in part because they don't come cheap. The average salary for a digital product manager exceeds $123,000 per year, according to Glassdoor data, and companies across multiple different industries are hunting for them.
"Publishers are having to compete with the big tech giants that have unlimited resources,"  Koller III said. "It's hard to compete with the big tech giants, so publishers are having to be more creative in where they look."
That makes it especially difficult for publishers located outside of media and programming hotbeds. Even Vox Media, which has embraced a remote workplace culture build a 150-person product team, has had product manager roles vacant for the better part of a year, said Joe Alicata, Vox Media's chief product officer.
Media's idiosyncrasies and power dynamics make it harder to bring in outsiders too. While the best product managers are generalists capable of getting up to speed on anything, according to Beizer, she prefers that her team's PMs come from media. "If you look at our business from the outside, it doesn't make any sense," Beizer said. "The wall between editorial and advertising is a complicated thing."
But more than anything, publishers are having trouble adding product managers because they are pieces of a large puzzle that often takes years to construct. Back in 2016, the Washington Post had only a handful of product managers, mostly focused on emerging products like its mobile apps, director of product Kat Downs said. It has spent the past two years nearly tripling the size of that team, so that every product, both internal and external, has its own product manager.
Adding those extra staffers helped get the organization to embrace a product mindset, Downs said, but there was plenty more to do. Most of 2018 has been spent improving communication and feedback across the organization. Every major product circulates a presentation deck every two weeks, so that everybody from managers down to reporters can be in the loop.
"Our transformation has been underway for years," Downs said. "You can always get better."
https://digiday.com/?p=315044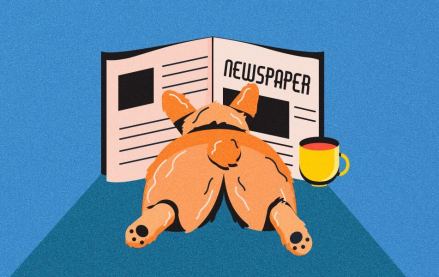 November 30, 2023 • 4 min read
Digiday+ Research found that publishers' programmatic ad revenue didn't quite live up to expectations this year, but they still see it as a growth area.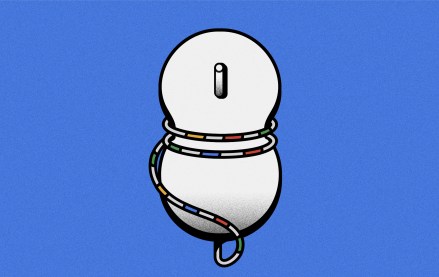 November 30, 2023 • 13 min read
For a couple of publishers, referrals from Google are down upwards of 60%.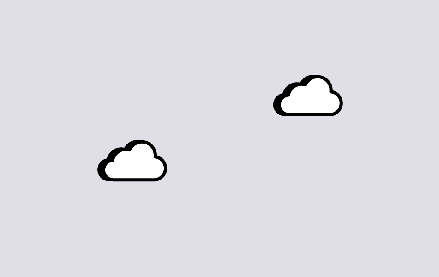 November 29, 2023 • 6 min read
Reducing carbon emissions from the digital ad ecosystem is an important priority, but various players are skeptical that much can — and is — being done to practice sustainability.