The Feed is Digiday's Web-culture corner. Check The Feed everyday for Web-culture news roundups, infographics, essays and more. Follow us on Twitter for updates throughout the day on Twitter @digiday.
The Privacy Predicament: Being social involves voluntarily giving up certain aspects of privacy, and, as Michel Kelly-Gagnon writes in this Huffington Post op-ed, it should be up to each individual what and when they share personal information online. Kelly-Gagnon does not think that government intervention is necessary when it comes to Internet privacy and thinks that if people are responsible for themselves and speak up when they are unhappy about the way a company is using their information, that free market checks and balances will work things out: "Any private supplier can only use or request information from his customers up to the point where the marginal benefit for him stops outweighing the cost of bad publicity and the loss of unhappy customers. " Kelly-Gagnon closes his argument by asserting this faith in our free market and free society:
But there is no place, in a free society, for bureaucrats and politicians to impose their uniform vision of privacy. Let every individual take care of his own privacy, and make the trade-offs he chooses. Let companies compete for offering consumers different mixes of privacy and other benefits. And let's accept that, contrary to the public view of privacy, there is no panacea in politicians and government bureaucrats making such decisions for everybody.
While this is a nice little ode to free market economic principles, it may be giving too much credit to Internet users. This is indeed the Oversharing Era — people voluntarily disclose all kinds of personal information. Also, people aren't always aware what information websites and companies save, track and share. So to say that governments have no business helping moderate privacy practices may not be the best idea. HuffPo
Apple Lets Fans Remember: After Steve Jobs' death, Apple set up a public online memorial on the Apple site for people to share their "memories, thoughts, and feelings about Steve. While, of course, it is a nice gesture to remember the great man behind the technology and products many of us know, love and depend on, it is still kind of weird to see random people from all over the world who never actually met Steve Jobs in person posting messages about how much they have been affected by Jobs' death and how much he will be missed. Apple
Soccer Gets Social: Mexican football team Jaguares de Chiapas wants you to follow them — on Twitter. The First Division club team has replaced its players' names on the backs of their jerseys with their Twitter handles and put its sponsor's Twitter on the front. While Spanish soccer teams have launched social media initiatives of this type, this is a first for Mexico. Unfortunately, it doesn't seem like the Twitter stunt has gained the Jaguares de Chiapas any kind of notable jump in Twitter followers. They (@soyjaguar) currently have a little over 10,000 followers. Oh Well. TNW
Tumblr of the Day: Here is another silly meme in the same vein of owling: It's called Tebowing in honor of Denver Broncos quarterback and fervent Christian Tim Tebow. According this Tumblr, tebowing is "to get down on a knee and start praying, even if everyone else around you is doing something completely different." Tebowing.
Happy Halloween: And the tech geek costume of the year goes to BBH New York creatives Brian Moore and Mark Svartz. They decided to go as the Google Street View Guy — you know the little orange guy that you can drag and drop on a Google map. Brian and Mark equipped their costumes with live-tracking and Street View video stream of their current locations. They let people watch their Halloween action live at Google Street Boo. Creativity
https://digiday.com/?p=1928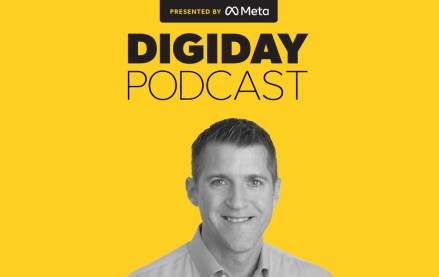 November 28, 2023 • 4 min read
Google's vp of global ads is confident that cookies will be gone from Chrome by the end of next year, despite all the challenges currently facing the ad market.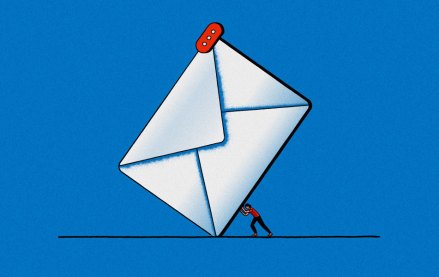 November 28, 2023 • 6 min read
Some email newsletter platforms' click-through rates are actually click-to-open rates, which are measured against the number of emails opened rather than the emails sent. But buyers seem to prefer it that way.
November 24, 2023 • 5 min read
Publishers' events businesses picked up pretty significantly during the back half of this year — and they will focus on sustaining that lift into 2024, according to Digiday+ Research.