Platform disintermediation of media agencies gains speed
April 11, 2018 • 4 min read
•
•
The disintermediation threat to media agencies has become very real.
Not since the advent of online marketing have agencies had to worry so much about being replaced by the technology platforms they helped grow. It's not just high-profile players such as Procter & Gamble's marketing chief Marc Pritchard threatening to spend their money elsewhere if agencies can't ditch what advertisers believe is an archaic "Mad Men" model. Local players such as David Wheldon, Royal Bank of Scotland's CMO, and Gerhard Louw, the media boss at Deutsche Telekom, are openly questioning why they should continue spending so much with agencies when they do so much directly with the likes of Google and Facebook.
While no one believes agencies need to disappear, advertisers want to get closer to media owners, especially for programmatic campaigns mired in transparency concerns. To get clarity, advertisers are asking agencies about the source of inventory and how data is being used, and agencies' responses are pushing those advertisers to run parts of their programmatic internally.
The growing group of marketers who control how their ads are bought online are asking themselves why they should pay a premium for something they can increasingly do themselves. Advertisers like Deutsche Telekom are starting to use their ad tech to buy direct from platforms, while others like Duracell are starting to consult their media agencies before buying online media themselves.
Marketers at Siemens are wrestling with this trend as they try to revamp the way they work with agencies. The advertiser wants to continue working with agencies, said global senior online marketing manager Pauliina Jämsä, but it will be hard to do if "they hold on to the old ways of working."
"We advertisers hire agencies for a reason: expertise," Jämsä said. "So, if the agencies don't proactively bring insights to improve performance, what stops us speaking directly to the platforms or influencers who actually prefer direct communication with a brand?" Jämsä added that agencies need to deliver better-quality service, and she wants to collaborate more closely with her agency on projects and receive more honest responses from it when problems with campaigns arise.
Jämsä is referring to the hybrid model, in which the advertiser takes ownership of certain parts of its media strategy, that more of her peers are inching toward. The driving philosophy: Advertisers control programmatic instead of in-housing an ad tech stack. Companies like Siemens want to run the ad tech contracts themselves, have more say in how they pay agencies and move away from cost-driven KPIs to ones tied to business outcomes, like with Duracell's latest move. Approaches like these are what most marketers mean when they talk about taking media or programmatic in-house. Therefore, the pressure is on agencies to look beyond media buying when it comes to programmatic.
Seven in 10 (71 percent) of marketers believe media agencies have struggled to adapt to programmatic, per an Infectious Media study of 200 senior marketers. Despite wanting more control over programmatic and viewing the agency model as broken, advertisers believe agencies will play a valuable role in the future, with 96 percent of those surveyed saying agencies should manage multiple aspects of programmatic advertising going forward.
WPP boss Sir Martin Sorrell recently tried to allay investor concerns that the slump in its fortunes was a sign the ad agency business is being disintermediated. And while the likes of Google and Facebook have repeatedly said they have no designs on the lucrative but low-margin agency space, the platforms have found themselves closer than ever to marketers.
"To be frank, advertisers can't understand the value add between the dollars they spend with an agency and the outcomes," said Jon Wilkins, chairman of Karmarama, the creative agency acquired in 2016 by Accenture Interactive. "Advertisers are thinking they might as well spend that directly with the platforms, and consequently, we're seeing a lot of in-housing on the brand side."
Consultancies like Accenture Interactive are looking to leverage agencies' disintermediation by online platforms. "The biggest threat to agencies is the movement of more programmatic into advertisers because that's where all the money is made and where the margin is," said Trish Shortell, managing director at executive search firm RSR Partners and former svp at WPP. "The likes of Accenture, Deloitte and IBM will create the biggest disruption from disintermediation, by building out capabilities that allow advertisers to take and run programmatic in-house themselves."
We'll hear more from Pauliina Jämsä at the Digiday Programmatic Marketing Summit Europe in Portugal from April 25-27. Learn more about joining us here.
https://digiday.com/?p=283328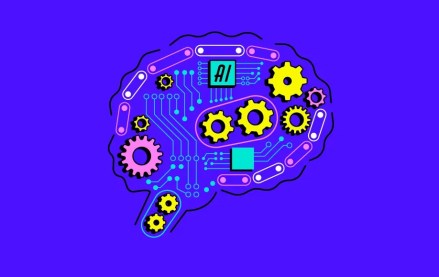 December 11, 2023 • 5 min read
As Google and Meta roll out new features, startups like Runway are finding new ways to compete for enterprise clients.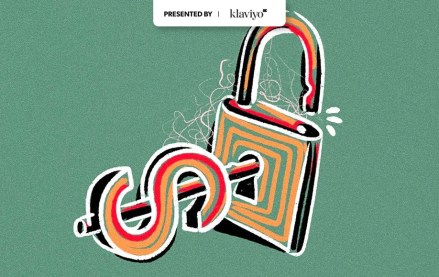 December 8, 2023 • 5 min read
Future plc's CFO Penny Ladkin-Brand announced on Thursday that she is stepping down, as the U.K.- based media company reported declining revenues and a new two-year investment plan to get back to growth.
December 7, 2023 • 13 min read
In this week's Media Briefing, publishing executives share how the task forces they created earlier this year to oversee generative AI guidelines and initiatives have expanded to include more people across their organizations.