During his tenure as CEO of AOL, Tim Armstrong has spent a lot of time undoing the mistakes of the dreaded Randy and Ron Era — named for ex-leaders Randy Falco and Ron Grant. AOL's focus is squarely on digital content — and the high-end advertising it attracts. Yet with yesterday's ouster of sales chief Jeff Levick, it seems like Armstrong risks going back to the even more mistake-ridden Platform-A era, during which time AOL focused on becoming one big uber ad network rather than on developing its brand advertising business.
Levick's departures was hardly shocking. AOL's ad business showed improvement last quarter though it has hardly set the world on fire. Yet some eyebrows were raised by the appointment of Ned Brody as chief revenue officer. He was most recently the head of the Advertising.com business, a massive ad network with deep roots in the cost-per-acquisition, direct-response end of the pool. It brought to mind the the trouble AOL has had over the years with what to do with the two ends of its advertising business. Ad.com was the successful, if terribly unsexy ad network while AOL's sales force wooed brands.
"He's a smart guy," said one top digital buyer. "But at the same time AOL is making this huge push behind branded content. You wonder where this comes from. It's definitely a WTF."
In 2008, AOL created Platform-A to house its advertising assets. It soon fell apart as it mingled brand advertising with its network assets. Lynda Clarizio, who came from Advertising.com, took over Platform-A. Some former AOL executives have
lamented the Platform-A days. 
For example, former svp of sales Kathy Kayse said at a Digiday conference that it was the biggest mistake AOL made.
Armstrong's strong vision of AOL as a modern digital media company focused on brand advertising was meant to change that. Though the brainy Levick was well liked in the industry, he didn't come to the role with a Roledex of relationships like a traditional ad sales executive. In Brody, Armstrong is clearly looking for an operational executive rather than a traditional sales executive. He is praised as being highly intelligent and bottom-line oriented. Before Ad.com, he ran several of AOL's paid businesses, and prior to that he ran his own consultancy and even served as the CFO at Looksmart.
"Ned is not an Ad.com guy," said Armstrong. "He's more like a general manager."
Thus, he's probably not accustomed to lunching at the Palm with buyers from Initiative or going for drinks with anybody from Digitas. As one observer close to AOL's organization put it, "This is the second time that Armstrong has chosen to not put a strong sales leader in this role, for whatever reason. Ned is another unknown figure."
Word is that under Levick, while sales had finally ticked upward during AOL's most recent quarter after a string of declines, the second half of 2011 is looking soft. And the organization is still struggling to put the pieces together from the Huffington Post acquisition.
Integration is always difficult. With Advertising.com and AOL's owned properties, including the marquee brand HuffingtonPost.com, operating under one umbrella sales group, there's the risk of diluting AOL's premium inventory. That's what happened during the Platform-A disaster. The difference now is AOL no longer gives over inventory to Advertising.com. It is instead betting that Ad.com can carve out inventory that appeals to brand advertisers.
"What we are talking about is tying all the premium stuff together," said Armstrong. "Ad.com over the course of time has gotten more premium. And we've separated part of it to form a super-premium network business. What we are talking about doing is taking our premium assets and our Project Devil inventory and pushing it out across our premium network.
The talk of premium network is also a blast from the past. After all, when AOL bought
Tacoda in 2007
its executives crowed that Tacoda would be such a premium network alongside the response-oriented Ad.com. That never happened — and Tacoda was soon absorbed into Ad.com and whithered away.
Robert Peck, a managing partner with Quasar Capital Advisors, said he initially saw parallels between yesterday's move and Platform-A, but he's come away appeased.
"That was the first thing I thought of," he said. "But the problem then was commoditization of prices. You could literally buy AOL's owned and operated properties on the network. This isn't the case now."
Instead, AOL's sellers will now be able to offer both the company's biggest brands and inventory from Ad.com in one buy — a process that was said to be highly cumbersome in the past.
Armstrong pointed to that as a key driver behind the move, as he dismissed revenue concerns. "This is more about operating as one organization," he said. "A huge part of this is connecting everything."
That makes strategic sense to some buyers.
"It allows them to work with advertisers and agencies to create more holistic advertising packages that combine both direct-response and targeted contextual advertising," said Joe Mele, managing director of media and marketing for Razorfish. "Having all publishers report into Tim Armstrong seems consistent with their focus on content, and to create more integrated, targeted, and contextual ad products for their clients which requires editorial consistency and coordinated leadership."
Sounds great. But shouldn't AOL's sales efforts be getting more of an early pop from the
big HuffPo deal?
That brand alone — so desired and admired among buyers — would seem to offset any short-term ad integration issues. AOL's earnings call in two weeks should shed some light there.
"There's still a lot of interest in that brand," said Armstrong. "We're very happy with that deal."
But maybe not with the
influence
that Arianna Huffington has assumed since coming on board as editor in chief of AOL. Since the big deal
Huffington has led the closure of many AOL brands
as well as some executive shuffling. One buyer speculated that the Brody hire may be Armstrong's way of reasserting himself. "Maybe he thinks he gave Arianna too much leeway and this is him establishing who is really in charge," the buyer said.
In the end it may just be that Levick — whom Armstrong personally brought over from Google — was never the right fit, something Armstrong finally realized, and acted upon.
"This had to be very tough for Tim Armstrong," said Peck. "In some ways it could be a defining moment."
https://digiday.com/?p=3682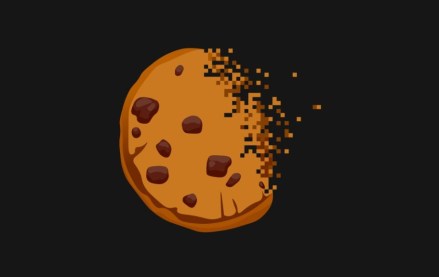 September 25, 2023 • 1 min read
During the Digiday Publishing Summit, execs from companies including Condé Nast, Dotdash Meredith and Thomson Reuters assessed the industry's readiness.
September 25, 2023 • 5 min read
Publishing executives shared their honest and unfettered opinions on the rise of generative artificial intelligence technology and its impact on traffic, IP protections, content production and jobs at the Digiday Publishing Summit last week.
September 25, 2023 • 5 min read
Here is A sampling of other AI-related news from last week.