Pinterest's interest-following feature could be advertising gold mine
July 17, 2014 • 2 min read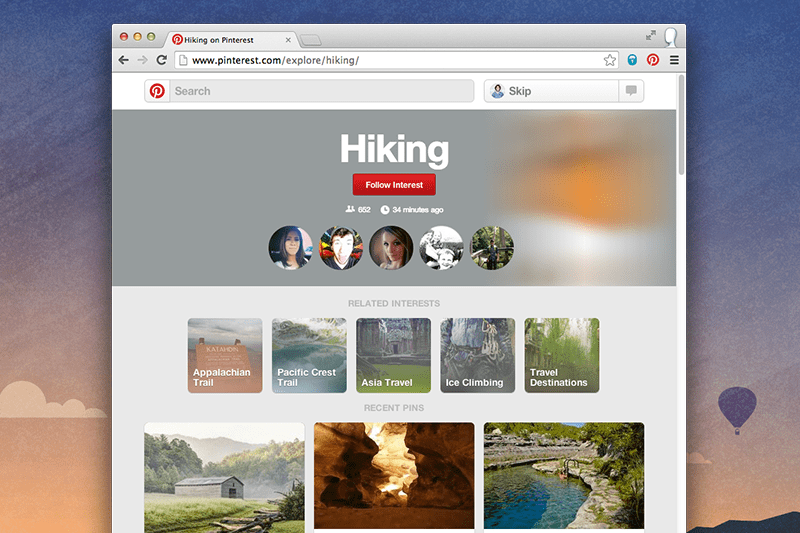 Pinterest today made it that much easier for consumers to explore specific interests, and agency execs are already looking toward its potential advertising uses.
Previously, Pinterest curated pins around broad categories such as "outdoors." Now, when users click on "Outdoors," they'll be able to find pins curated to interests as narrow as "ultralight backpacking" and "saltwater fishing."
Pinterest is in the midst of introducing ads to its platform, but a Pinterest spokesperson said there are no immediate plans to allow advertisers to target users based upon the interest pages they chose to follow. But this being a platform whose only revenue source is advertising, it's fair to assume that, if interest pages catch on with users, ads will be sold against them.
At least agency execs, always looking to target consumers based upon their interests, hope so.
"All we're trying to do is go deeper based upon targeting people on interest. The ability to hit them in that context makes a lot of sense," Jordan Bitterman, chief strategy officer at media agency Mindshare, said.
Pinterest's 32 categories — such "travel," "animals" and "kids" — were too broad to serve finely tuned ads, according to Jill Sherman, group director of social and content strategy at Digitas. Agency execs routinely describe Pinterest image as a visual search engine. Adding interest collections — essentially more-nuanced tags — can only enrich that database.
"It was basically a collection of boards. Now it's much more: a very deep directory of interest," Chris Bowler, Razorfish's global vice president of social media, said.
Interest pages are also a way for Pinterest to broaden its appeal, or at the very least, prevent it from losing users. Pinterest's user-base still skews female despite its incredible popularity, Providing more pinpointed collections could attract even more users.
"This is where the entire social world is going; niche communities that have much higher receptivity than your broad-based Facebook and Twitter platforms," Chris Bowler, Razorfish's global vice president of social media, said. "This is Pinterest's way of serving a community of rock climbers versus someone creating another online community around rock climbing."
Bitterman added that the tool would also likely increase the amount of time Pinterest users stay on the platform in a given session, another selling point for Pinterest as it ramps up ad selling efforts. The prediction speaks to the power of catering to people's interests: it makes Pinterest more appealing to consumers, and more alluring to ad buyers.
Join John and Pinterest's head of partnerships at the Digiday Platform Summit in Half Moon Bay, California from August 13-15 as they discuss how the platform is creating new opportunities for brands as part of its push to become a visual search engine.
https://digiday.com/?p=81410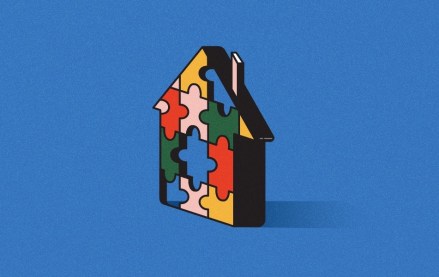 September 22, 2023 • 4 min read
Apartment Therapy's president Riva Syrop took the stage at the Digiday Publishing Summit to discuss the convergence of commerce and sponsorship revenue within its Small/Cool event.
September 22, 2023 • 4 min read
Media execs took stage at the Digiday Publishing Summit to discuss the growing importance of ROI in ad campaigns this year.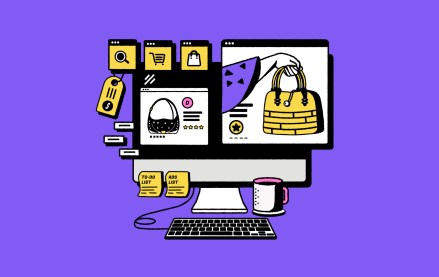 September 22, 2023 • 4 min read
CEO Satya Nadella said AI assistants will be as ubiquitous as PCs and will help users navigate across apps, operating systems and devices.