2019 Outlook: Pinterest shows it's finally ready to grow its business
December 14, 2018 • 4 min read
•
•
Over a sponsored lunch during ANA's Masters of Marketing conference in October, a tech executive admitted that not everything in his industry is great. "While there have been a lot of advances in technology, it's probably pretty clear we have a problem. I predict the next shift will not be the devices itself but rather how we use them," he says.
This admission didn't come from Facebook or Google, both of which have faced massive scandals in data privacy and user trust. Rather, it was Jon Kaplan, global head of partnerships at Pinterest.
Pinterest, long considered a slow mover among the big tech platforms, has been making moves. It released new ad formats like shopping, max width video and carousel and new tools for third-party platforms that help with content creation and analytics. For the first time, Pinterest has expanded its ads program to a non-English speaking country, France. In November, Pinterest hired its first CMO, Andréa Mallard, most recently of Gap's Athleta.
With all of these tools, brands say they are investing more in Pinterest. TechStyle Fashion Group, the e-commerce company behind Fabletics, JustFab and ShoeDazzle, spent about 3 percent of its social marketing budget on Pinterest in 2017 and expects that to grow to about 10 percent for 2018. Flight-booking app Hopper has allocated about 10 percent of its total marketing budget to Pinterest and plans to expand in 2019.
Pinterest is expected to generate more than $500 million in U.S. ad revenue in 2018, a 44 percent increase from last year, according to eMarketer, which released its first-ever Pinterest report in October. Pinterest is also rumored to be going public in 2019. The company's latest funding round in 2017 valued it at $12.3 billion.
Aubrie Richey, senior director of media and acquisition, says TechStyle was motivated to look beyond advertising on Facebook's properties because of Cambridge Analytica as well as the increased competition from other advertisers on those platforms.
"While we were able to test, dabble on Pinterest [in the past], we never thought it was something we could scale because it was so much harder. Really this year has been the turning point for us," Richey says.
Richey says she believes Pinterest to be as intent-driven as Google and other search engines, and it differs by being so visual. Snapchat has been rising as a competitive option for retail brands, most recently with its partnership with Amazon for visual search. Pinterest introduced a similar visual search feature last year, but without a direct tie to Amazon. Still, Pinterest remains strong in the shopping category, at least for now.
"You can target all day for CrossFit and things like that on Facebook, but if someone's searching gym clothes on Pinterest being able to show up in those intent-based searches with relevant creative has been unlike anything we can really do," Richey says.
This year, Pinterest opened up its ad platform to Smartly.io, a tool known for optimizing creative for Facebook and Instagram. Now brands like TechStyle and Hopper can create thousands of ads at once, personalized and based on searches. For instance, if Hopper buys a search ad for the keyword "Rome," it can run an ad showing a trip offer from the nearest airport of the user to that destination.
"You can't buy the millions of keywords you can do on Google, but that's changing. Pinterest opening up to partners like Smartly allow us to be more granular with targeting and granular with creative," says Hopper's head of user acquisition, Simon Lejeune.
Analysts have long argued that Pinterest struggles from a perception problem — for one, it's not a social network, according to Pinterest CEO Ben Silbermann, and it's also not just for moms. This year, Pinterest's sales team has been working to appeal to brands outside of retail and travel.
Liz Lapp, head of social media marketing at Verizon Media Group (formerly Oath), says a Pinterest representative came into her office recently to pitch Yahoo Sports.
"There's a whole education curve that happens with sports — perhaps people who don't want to have the everyday chatter they can have those conversations and learn something about the sport [on Pinterest]. We're trying to wrap our head around what is the sentiment and what is the best way to share," Lapp says.
Lapp has worked on Pinterest campaigns in her previous role at Shutterstock and says she considered it before for Flickr. But she chose not to immediately test the platform for Yahoo until she had a better understanding of the return on investment.
Pinterest's Kaplan and the rest of the leadership team are aware of those concerns. He told Digiday that "mak[ing] it easier for businesses around the globe to achieve measurable results through their Pinterest investment" is his company's primary goal for 2019.
"Our collective goal is to help people live an inspired life and their time spent in technology time well spent," Kaplan said to end his presentation at ANA. Shortly thereafter, an advertiser in the financial industry said aloud to her table that she didn't know Pinterest had ads. An advertiser in the toy industry sitting next to her replied, "They're still trying to figure it out."
https://digiday.com/?p=315376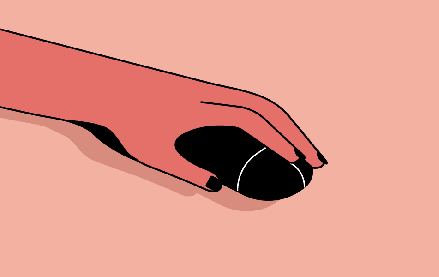 December 1, 2023 • 3 min read
People claim that the role of chief diversity officer is vanishing. However, AI is booming, and the CDO can help ensure responsible AI.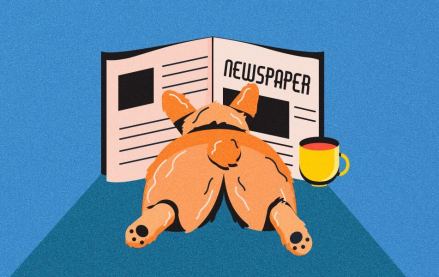 November 30, 2023 • 4 min read
Digiday+ Research found that publishers' programmatic ad revenue didn't quite live up to expectations this year, but they still see it as a growth area.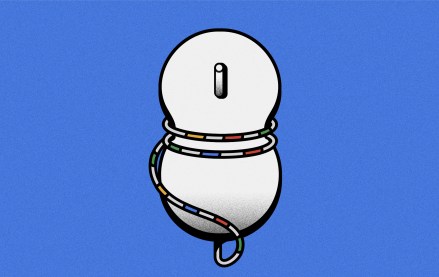 November 30, 2023 • 13 min read
For a couple of publishers, referrals from Google are down upwards of 60%.