PinkNews' Benjamin Cohen: We'll never be dependent on one platform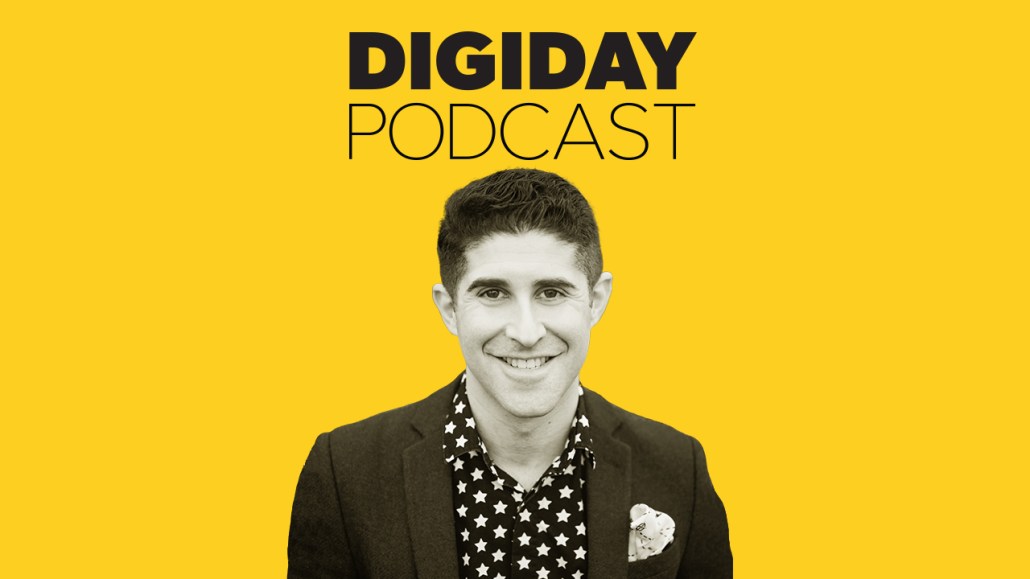 This is a special four-episode series of the Digiday Podcast, where we invite executives from bootstrapped media companies to talk about how they run a sustainable and profitable media business.
Subscribe: iTunes | Spotify | Google Play | Stitcher | Anchor
PinkNews is a U.K.-based digital publication that covers news and entertainment for the LGBT community around the world. Founded in 2005, the bootstrapped media company employs 24 people and has established a sizable audience in the U.S., India and other countries.
To keep this business alive and growing, founder Benjamin Cohen has tried every trick in the trade — and every revenue stream. "God, I don't know how many [revenue lines]. It keeps growing. What we have never been is massively dependent on one platform or revenue line."
On this episode of the Digiday Podcast, Cohen discussed how he manages to avoid over-reliance on any one platform or revenue stream for growth.
"We produce content, sell advertising, sell brand partnerships, we have a lot of programmatic ads, particularly on Snap and we also produce events," he said. "We have PinkNews awards, we're about to host our first aging summit, where people buy tickets to go, we have a graduate recruitment event which is in four cities in the U.K this year. We're also building an advocacy platform at the moment, which is funded by Google's Digital News Innovation grant. We are about to launch commerce. We're selling t-shirts, pin badges, baseball caps and other products. This is potentially a very big revenue line. You'll be able to buy directly from Snapchat, you'll be able to swipe up and buy."
Edited highlights appear below.
Snapchat provides tremendous growth.
"What's happened for us is as new platforms come about, we pivot and grow our audience there. [PinkNews] was very newsy in the beginning. Our news team is an important component of the business but actually, the smallest content team. As notions around LGBT have evolved, we've created different types of content and now we're making lifestyle and entertainment content. Snapchat Discover is our largest platform and what you see there is not much news. Most of our content is fun stuff that resonates with our audience. We've had tremendous growth recently because of Snap."
The market is potentially really big.
"The U.S. is our number one market [in terms of audience], India is our fast-growing number two market, U.K. is our third-largest market. We have the most homepage visits from the U.K. but a lot of very young people in the U.S. know us. It's been beneficial to us. Most of our revenue comes in dollars. The dollars turn into more Sterling. The cost of employing people and office space in London is cheaper than it is in New York. So we're able to operate."
Delayed payments hurt bootstrapping efforts.
"The biggest challenge is that advertisers pay really slowly. We have some campaigns from last Pride [month] and we still haven't received the money. The world's biggest ad agencies are the slowest. They take us to great parties but they haven't paid us yet. I can only hire people when I've done the work, gotten their money in the bank and paid taxes. It's made me build a stable business where we know what we're doing. We don't have the luxury of BuzzFeed, Vice and others."