The path for most YouTube stars has been clear. Amass a large, dedicated audience on your own, then hook up with a multi-channel network (MCN) that will help grow your audience further and negotiate brand deals — and take a healthy cut for those services.
Now, with MCNs like Maker Studios fetching over $500 million from Disney and Fullscreen valued at over $200 million, one prominent YouTuber is questioning the MCN model, openly threatening to strike out on his own. The move calls into question the stability of MCNs, which could be put in the position of supporting budding stars only to be dumped by them when they become superstars.
Felix "PewDiePie" Kjellberg, the world's most-viewed YouTuber, is currently signed to Maker Studios, a Disney-owned MCN. His comical "Let's Play" videos, which show Kjellberg playing and reacting to video games, regularly rack up millions of views on YouTube. Ads sold against those videos earn the 24 year-old gamer around $4 million each year, some of which goes to Maker.
But when his contract expires at the end of December, Kjellberg may not renew the deal, the YouTube star told Swedish magazine Icon, questioning the competency of the entire MCN industry.
"The fact that Disney bought Maker Studios doesn't really change anything for me," said Kjellberg. "If I ask for help, they reply, but that's all the contact we have.
"So far, all the networks have been managed in such an incredibly poor way, it's embarrassing really," he said, suggesting he'd like to start a network of his own to help fellow YouTubers.
MCNs have two primary functions: audience development and business development. Theoretically, they're able to help all levels of creators grow their audience and better monetize their content, from part-time YouTubers with a few thousand subscribers to well-known personalities with millions of fans spanning multiple content platforms.
But Kjellberg's ambivalence toward Maker suggests that, at a certain scale, handing over a sizable slice of your revenue becomes an unappealing prospect for video makers.
"It's really just a very small handful of creators who are going to get to the point," eMarketer analyst Paul Verna told Digiday. "For the rest, even though they may feel that the terms of the contract of their network are not all that favorable, it's still a better bet than leaving the mothership and trying to cast out on their own."
Maker Studios did not respond to a request for comment on this article.
While contracts differ based on the MCN and the desirability of the talent, creators typically hand over 20 to 40 percent of their revenue in exchange for an MCN's services. For small creators with small incomes to match, that's no big deal. Even though MCNs are fairly hands off with these creators, they offer valuable guidance and opportunities to help facilitate early growth.
"Most people on YouTube approach an MCN very, very early in their career, when they're not even full-time on the platform," said Michael Chiang, svp of strategy and operations at Defy Media. "The role starts a lot with education: how to build and optimize your channel, how to collaborate with bigger contributors in your network. Growth is everything early in a YouTube creator's life cycle."
As creators get some traction on YouTube, MCNs begin to capitalize on their economic value, monetizing their inventory with pre-roll ads and pairing them with brands for sponsored content. For their biggest stars, they often go further, investing in original content production and external properties. For example, Smosh, a "comedy" duo that boasts 19 million YouTube subscribers (we don't get it either), worked closely with Defy to launch a website, app, an animated series, and more. That's why Chiang was surprised to hear about the lack of contact between Kjellberg and Maker.
"I'd expect a big partner [like Kjellberg] to have a lot of visibility into the things that are being done on their behalf," he said.
But that doesn't mean Maker isn't working hard to boost Kjellberg's bottom line. MCNs do a lot on the backend to increase their contributors' ad revenue, with tech and sales teams dedicated to optimizing their monetization efforts. This is definitely the case for a larger MCN like Fullscreen, which has over 50,000 video makers across its network.
"When a creator individually uploads their content, we know how to optimize that inventory," said Michael Wann, Fullscreen's chief revenue officer. "We have a team that looks at every single uploaded video to determine the most optimal composition of ads for that inventory. If you were standing alone without an MCN, folks wouldn't know those best practices."
That's why education and transparency are essential to making creators feel like they're benefiting from an MCN relationship, said Wann. There are a lot of moving pieces, ones that are difficult to replicate outside an MCN. Wann asserts that any creator would make more money with Fullscreen than without an MCN.
While that's true for the vast majority of creators, who couldn't optimize their own content nearly as well as an MCN could, "there's got to be a point where it's hard to get on the right side of the math" for someone as large as Kjellberg, suggests Outrigger Media CEO Mike Henry.
"If you're making, say, $500,000 a month, and they're only taking 15 percent, are you getting $75,000 worth of value every month? That's a lot to live up to," said Henry.
"Starting your own network, that's a different story," he said. "I'm not sure why everyone says [MCNs] have been run badly. I think they underestimate the challenge of trying to work with and compete with Google, of trying to work with and compete with advertisers, of trying to build a data platform. It ain't easy."
https://digiday.com/?p=90768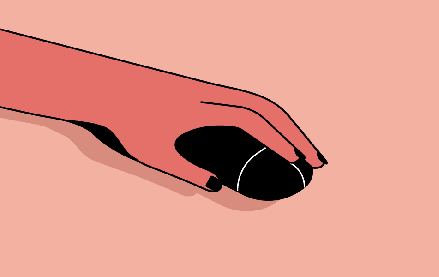 December 1, 2023 • 3 min read
People claim that the role of chief diversity officer is vanishing. However, AI is booming, and the CDO can help ensure responsible AI.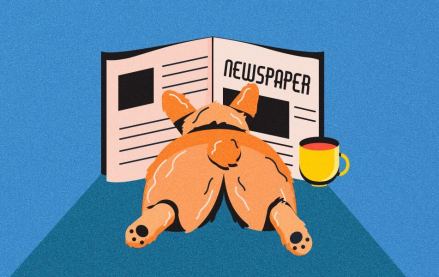 November 30, 2023 • 4 min read
Digiday+ Research found that publishers' programmatic ad revenue didn't quite live up to expectations this year, but they still see it as a growth area.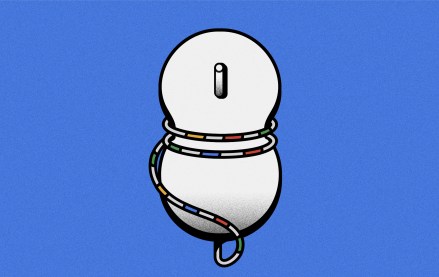 November 30, 2023 • 13 min read
For a couple of publishers, referrals from Google are down upwards of 60%.