This week, paywalls were king: stories include discussion of a Washington Post paywall, a financial raise for a company looking to help media outlets put up paywalls, Adweek partners with Google to deliver content in a unique way, mobile is destroying the news industry, and maybe magazines need to look to a Spotify-type model to succeed.
Is a paywall coming to The Washington Post?
Patrick Pexton, the Post's ombudsman, runs through hurdles The Post needs to face before it can even think about charging for content online. More traffic and better technology that runs the site. But he ignores the simple fact that the Post's audience is not national in scope. Remember in 2010 when the Post closed three bureaus in NYC, LA and Chicago, and executive editor Marcus Brauchli said the Post is not a national news organization? Those outlets that have put up a paywall tend to have a larger scope than just the area its located. WSJ, NYT, Financial Times. Gannett is rolling out paywalls for their more local-focused outlets. But good on the WaPo to both announce its shortcomings and look to other ways of attracting readers, i.e., Facebook Social Reader.
The other thing to consider is that if everyone else is putting up paywalls, and The Post doesn't, it has a huge opportunity. It could be the only quality news site that remains free. And ponder this: What if The Post, through its innovative uses of technology and social media — witness its Facebook app Social Reader; more than 15 million people downloaded it in just over five months — cracks the code for how to make money with digital content. Then The Post would be formidable. Post executives just met in California with the powerhouses of Silicon Valley. This is not coincidence.
Click here to read the article at The Washington Post.
Subscription Manager MediaPass Raises $1.75M
MediaPass raised $1.75 million in Series B funding to help media companies solve one of the myriad issues of the digital publishing world: how to be nimble when creating paywalls. Media companies need to make money and the two ways publishers have approached this is through ads and subscriptions. MediaPass's CEO, Matthew Mitchell, argues it can help outlets by adding a few lines of code and let a publication experiment with a subscription model. But this may be just throwing money at a problem. Sure, outsourcing certain tech aspects are necessary for a media company, but the most sustainable option is creating tech in-house and then working with outside help, complementing each other's talents to drive revenue.
Although MediaPass supports "metered" systems (similar to The New York Times, where someone can read 10 articles a month for free but has to pay after that), Mitchell says he sees more potential in creating a specific mix of free and paywalled content, although that mix will differ from site-to-site. Publishers should think of their free readers as leads who might eventually become paying subscriptions, he says. For example, for a long time Mitchell read ESPN.com for free, but a year ago, he stumbled on a paywalled article that he really wanted to see, and since then he's been a subscriber.
Click here to read the article at TechCrunch.
Adweek, Google Partner on Publishing Revenue Model
You have two choices. Behind door number one: answer some random survey question; behind door number two: the option to share an article on your social networks. These are the decisions readers who are not subscribers will face when going to Adweek who want to read an article. The advertising trade publication has partnered with Google to offer a different way of reading content on the site. Will readers want to answer marketing questions in order to read free content?
Adweek's editors, reporters and designers spend a lot of our time thinking, writing and talking about the transformational impact digital technology is having on the businesses and people we cover. We also live in that world too, though, and are feeling the same pressures—we need to monetize our digital assets to ensure that the Adweek brand continues to be a vibrant going concern. To that end, Adweek has partnered with Google on a new Web-based revenue play. By answering a single marketing question per day, readers will continue to get full access to Adweek.com and all our reporting, analysis and video. We think this offers an elegant solution to our business concerns without blocking or limiting your access via a traditional pay wall. We sincerely hope you agree.
Click here to read the article at Adweek.
Mobile and the News Media's Imploding Business Model
The Guardian's Michael Wolff sees gloom and doom for media's business model. Nothing new, but he centers his argument on the increasing influence of the mobile market. For example, shifts in how advertising is sold, attitudes on paywalls, and most importantly, how we consume our media. If the news business has struggled because of the Internet, then "mobile turns the story apocalyptic." The advertising model for media outlets is wild game of Whack-A-Mole while technology has changed the way we get our information. And with the introduction of lean-back types of technology, the pressure is even more intense on media outlets to figure out how to pay for the resources to create and disseminate the news. There's no magic bullet, but we're living in a time of rapid innovation. Is the future so bleak that we believe the market can't figure out a way to alleviate what ails the industry? Wolff sure thinks so.
The bleak or non-existent future for news professionals in a mobile-dominated world is further compounded by our remoteness from, and antipathy to, the thing that has always fed us: advertising. The news business began and thrived on the basis of an historic, if anomalous partnership between the immediate and the commercial. Freedom of the press had as much to do with department stores as with the constitution. We continue to need some genius – or greedy so-and-so – to figure out how to make a connection between news and moving the merchandise. Or we are lost.
Click here to read the article at The Guardian.
The Future of Magazines Should Look a Lot Like Spotify
The iPad was supposed to usher in a new way for content providers to create aesthetically beautiful ways of reading content. So far, on the magazine side, the opportunity has yet to be fulfilled. As of now, there's only one iPad-only publication (The Daily). Other magazines, instead, have resorted to just porting their content to an app. They haven't taken advantage of creating new ways to consume content. PandoDaily's Hamish McKenzie argues that magazines need to "build a platform not for magazines, but for magazine stories." The pitch: distribute articles with a social mindset and bake ads into each story, but also have a Netflix "all you can eat" subscription model. What's needed first is for media companies to realize they need to build something different than what is offered online or in print. When that happens, publications have a wide-open field to play in: fresh content, beautiful design, and new ways for people to discover and share content.
Break up the bundle. Present stories on an individual basis. Do to the magazine what iTunes did to the album, but do it with a Spotify model. And put it all into one app.

In short: build a platform not for magazines, but for magazine stories. Here's how it works. You have an app called something like Mag Reader. When you open Mag Reader, it shows you a list of the latest works from your favorite publications, as well as ones that align with your interests, or the stories currently most talked about on social media. Each story is listed with a small picture, headline, by-line, date, relevancy rating (just like Netflix's customized recommendations), introductory teaser, and publisher name. Before clicking through, you can expand each one to see more art work, the first few paragraphs, who has recommended the story, links to similar stories, and what else the publisher has put out recently. If you feel the urge, you can even buy the magazine issue into which the piece has been bundled for paper consumption.
Click here to read the article at PandoDaily.
https://digiday.com/?p=9755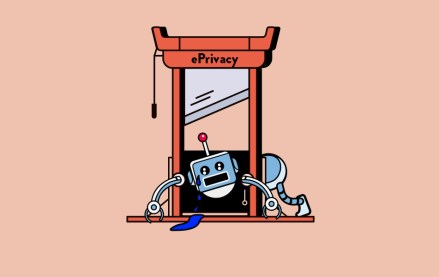 September 29, 2023 • 5 min read
•
•
Publishers are unsure if blocking AI web crawlers is enough to protect their content from being scraped and used to feed AI tools and systems.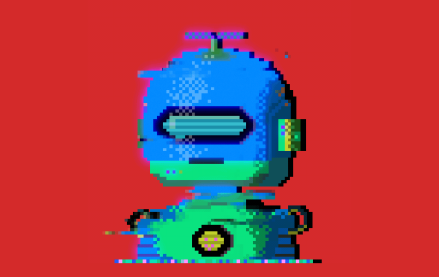 September 29, 2023 • 6 min read
•
•
New features include a new chatbot called MetaAI, Bing search integration, new AI image tools, and dozens of celebrity characters.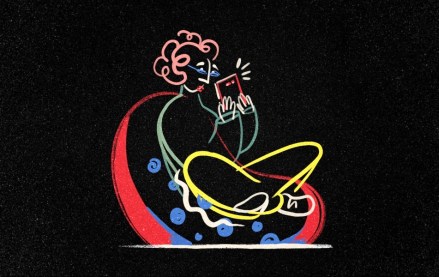 September 28, 2023 • 3 min read
•
•
The Financial Times has launched another lower-priced, subscription-based mobile app product a year after the debut of FT Edit to reach international readers.