'I was paranoid for 3 days': Agency execs confess their most embarrassing email gaffes
August 9, 2017 • 3 min read
With so much of businesses' communication being email-based, it's understandable — if not inevitable — that the odd embarrassing email blunder will arise. Often, it's nothing more than accidentally appending "kisses" to the end of an email. But at times, an email gaffe can cause more than a few sleepless nights. We asked a range of agency execs to (anonymously) confess their most embarrassing email gaffes.
The classic typo
My old boss was a nightmare and used to dictate emails to me instead of writing them himself. We'd had a big work party one night with loads of clients, and the next morning, my boss sat me down and dictated emails of thanks to all our clients for attending. Most of the emails were the same apart from the name: "Hi xxxx, thanks loads for coming last night. I feel sorry for your liver!" With my eyes half open because I was so hung over, I managed to get through the email dictation, send them and have a little sleep. Later that day, I rechecked my emails and realized that I'd typed "I feel sorry for your lover" on every one of the 15 emails I sent. Not one of them replied, and I sat in complete paranoia for about three days.
Criticizing a client when it's copied on the message
A branded-content campaign I worked on for a telecoms business got pretty awkward after the account manager for the client sent a demanding email about how they wanted a particular mechanic to work. I replied, thinking I'd removed the client from the email, saying it wasn't their call to make, and who did they think they were?! But I hadn't removed them. Immediate regret and sweaty palms ensued, and I couldn't recall the message. I was moved off that particular project, albeit with a promotion. I tell myself those things were unrelated, but I suspect they probably were. The partnership ran a lot more smoothly under my replacement.
The mistaken identity email
I once emailed an ad agency CEO who has the same name as my best male mate, just after I had split up with my boyfriend, saying how gutted I was and how low I felt but that it should be fine once I had shagged someone else. Anyway, that was sent to a global ad agency CEO — and funnily enough, he didn't reply.
The copy-and-paste blunder
Once I emailed a journalist asking them to correct a typo in an article. Instead of sending the URL to the story, I accidentally pasted a link to an article on Dazed titled "Blind 'fingering' dates are London's latest craze" that we had been laughing at in the office. I was unaware of the mistake until I received an email back from the journalist, saying, "Yeah, there's definitely something wrong with that story. At first I couldn't put my 'finger' on it, but then I noticed it and thought you'd have to be 'blind' not to notice that!" So embarrassing.
When a client catches you out
A managing partner was out at a particularly long lunch when a client (CMO) suddenly emailed out of the blue demanding a project update. The managing partner, worried, immediately told his assistant director to ghostwrite it. Unfortunately, the AD ended the email with his usual signoff of "Onwards." The MP copied and pasted it without checking, and within minutes, the CMO replied, 'Did [redacted] write that for you?' We all laughed. The MP, not so much.
Image courtesy of MaybeGenius.blogspot.co.uk.
https://digiday.com/?p=248802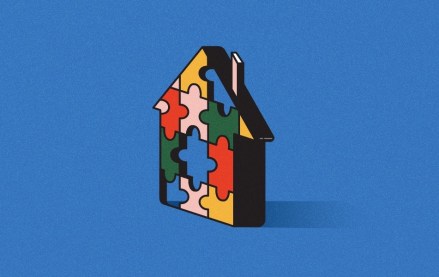 September 22, 2023 • 4 min read
Apartment Therapy's president Riva Syrop took the stage at the Digiday Publishing Summit to discuss the convergence of commerce and sponsorship revenue within its Small/Cool event.
September 22, 2023 • 4 min read
Media execs took stage at the Digiday Publishing Summit to discuss the growing importance of ROI in ad campaigns this year.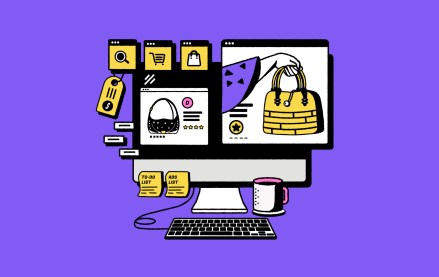 September 22, 2023 • 4 min read
CEO Satya Nadella said AI assistants will be as ubiquitous as PCs and will help users navigate across apps, operating systems and devices.