The idea was to break the Internet, whatever that means. And if it didn't accomplish that, Paper magazine's super-viral cover image of Kim Kardashian's prodigious posterior certainly broke our ability to focus on much else yesterday. The instantly iconic love-it-or-hate-it photo — an oiled Kardashian glancing over her bare shoulder, dropping her dress below her butt — hit the Web late Tuesday night.
Today the rest of the photos came out. The very-NSFW spread features a full-frontal nude Kardashian.
Buzz-wise, it's been a coup. On November 8, just an average day, Kim Kardashian was tweeted about 12,000 times, according to social analytics firm Topsy. When news broke two days later that she had made $43 million on her app, she received 20,000 Twitter mentions. Then the booty dropped. Yesterday she was tweeted about more than 200,000 times.
An alternate cover photo featured Kardashian actually wearing the dress in an homage of photographer Jean-Paul Goude's famous "Champagne Incident" portrait: a naked model, posing from the side, balances a glass on her butt and sends a stream of Champagne flying over her head and into the glass from the uncorked bottle in her hands.
The Winter issue of Paper magazine (just $10 an issue) is the New York City-based fashion and culture magazine's annual art issue. Yesterday Digiday spoke with co-founder and editor Kim Hastreiter about how it came about — and what comes next for the 30-year-old publication. Excerpts:
How did this cover come together?
This cover was proposed by our visionary CCO Drew Elliott and longtime wonderful editor Mickey Boardman. They proposed an issue themed "Break the Internet." The idea is that we would do an entire issue about trying to break the Internet.
Why?
This issue was actually our annual art issue and the fact that it would end up kind of a conceptual art piece slash commentary on virality, audience and the power of social media and the enormity of the superstars that own it really hit home for me. We would collaborate with Internet superstars on the most viral ideas we could think of so every single story would have massive reach and audience that could be pushed out by everyone all on one day. And for the cover, who better than Kim Kardashian to break the Internet?
She was totally on board?
Yes! Kim really adored the work of Jean-Paul Goude and was dying to work with him. Well that was a good start because Jean-Paul is a true hero of mine and has become a friend collaborating with us on shoots for Paper over the years. So we made the match and once we did, Kim needed no cajoling. It was like a dream shoot. In fact she arrived at the shoot totally excited and game to collaborate and do whatever it took to make the most amazing break the Internet images possible. And they went there!
You joked your phone was melting. What's the response been?
I laughed myself to sleep last night when I heard that there were 5.5 million Google searches of us between 8 p.m. and midnight. I have not laughed so hard in so long. This is so much fun. Andy Warhol would have loved this. In fact I got an email today from my hero and old friend the 80-something-year-old ad genius George Lois who actually discovered Jean-Paul Goude in the '60s at Esquire. He sent me an image of himself and Jean-Paul at the four seasons that was taken in the sixties by Andy Warhol.
My phone is melting

— kim hastreiter (@kimpaper) November 12, 2014
How do you capitalize on this momentum?
The response has been gargantuan. I'm fielding emails from Israel and Denmark and the Daily Mail just ran a page of memes that are hilarious. We have figured that by a week we will have reached a billion eyeballs. I think we have to reach two and a half billion to break the Internet but maybe that will happen tonight when we release the rest of our cover story images.
DoubleClick went down the morning after your cover hit the Web. Maybe you guys really did break the Internet.
Remember this is just the tip of the iceberg of what we are unleashing in the next week. More to come tonight, this weekend and next week. we wanted to keep it building. People will die when they see what we push out tonight.
You mention the memes — notably people having a little fun with Photoshop — your reaction?
I adore the memes. Someone did a meme of my face on Kim's body for my birthday which is today.
And the allegations this was Photoshopped?
Of course it was Photoshopped. Do you really think that you can open a bottle of champagne and get it to spray in a thin line over someone's head and land perfectly in a glass sitting on that same person's bottom?
How have advertisers responded?
The smart ones bought pages in the issue. The others were shortsighted and will probably wish they'd been on the wild ride with us.
https://digiday.com/?p=95994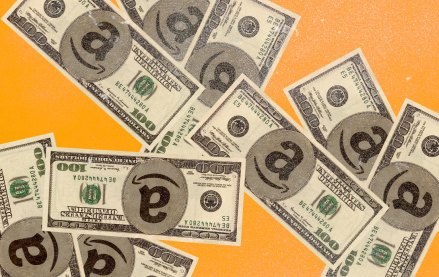 September 27, 2023 • 6 min read
The agency accused the e-commerce giant of conducting a range of anticompetitive behaviors that hurt both shoppers and sellers.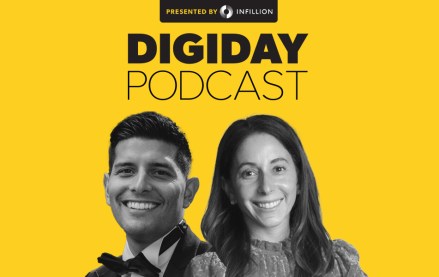 September 26, 2023 • 3 min read
In a live recording during the Digiday Publishing Summit, the news executives called for more nuanced conversations with advertisers around their brand safety concerns.
September 26, 2023 • 4 min read
After investing in one generative AI startup and suing another, the company will let customers create images on its website and an API.