Out of home fights for greater ad share as it cites better value on action taken by consumers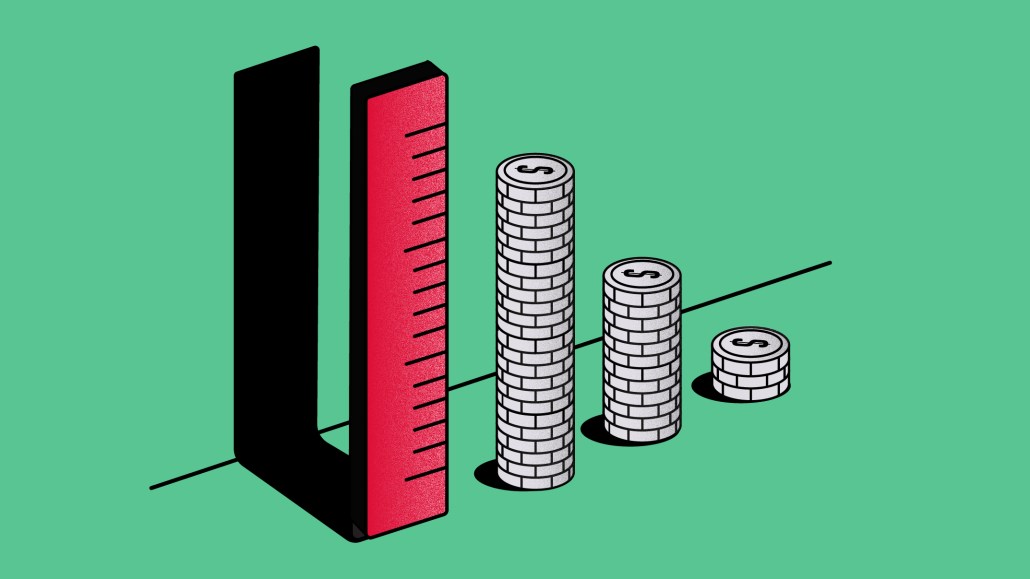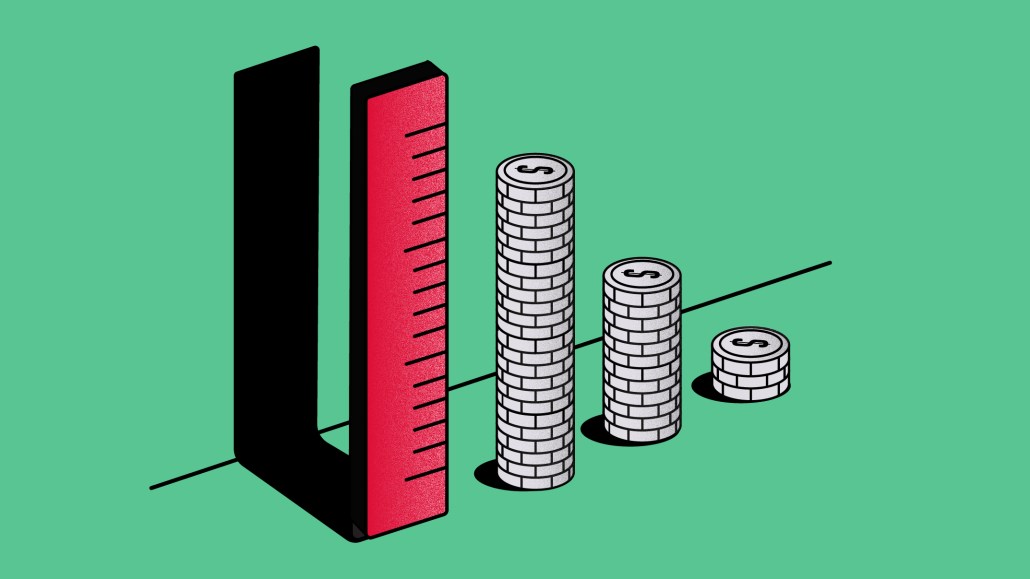 Ivy Liu
Just as the TV upfront week kicks off, the out-of-home media's trade association is out to remind media buyers and marketers of the efficiency and effectiveness of its constituents' boards and screens on consumers. Whether that will resonate at a time when major TV companies roll out their wares to attract billions of marketer dollars remains to be seen.
Digiday was given a first look at a study the Out of Home Advertising Association of America is releasing today, which it conducted with Comscore, that sought out consumer reaction to a variety of ad formats. More than 1,500 consumers between 16-64 in age participated in the study, which was conducted across the month of March.
The study asked about eight different online actions taken in the prior six months, from downloading an app to posting on social media, and from visiting a website to making an online purchase.
Unsurprisingly, the study found that OOH is on par with other media — including television, video ads (including the platforms), display ads, radio and print — in eliciting action from those consumers who recall seeing the ads.
The twist in the study is that, since OOH is much less costly on an eyeballs basis, it's a far more effective means of influencing consumers, dollar for dollar — its value relative to other media was underscored in the study's conclusions. Of the $179 billion spent on all media, OOH attracts only 4.1 percent, $7.35 billion, according to Magna data that OAAA and Comscore used.
An index was created that analyzed the relationship between action share among media and spend share. Among all eight actions, OOH over-indexed between 380-600 points above the mean, while TV and video ads indexed below 100. Radio and print averaged no higher than 100 points above the mean.
"We drive five to six times higher activation than any of the other media formats, which means you get a ton more for your money," said Anna Bager, CEO of OAAA, in explaining the motivation to update an earlier version of this study, which was first conducted in 2017 with Nielsen.
"This survey is an eye-opening look at the mental connections audience make between media and online activity," said Diane Williams, senior director of OOH at Comscore.
Bager noted that privacy concerns, and more people being literally out of their homes, are working in the medium's favor, along with what she called a general dissatisfaction with online advertising. She cited a poll OAAA conducted with the Harris Poll that found 68 percent of respondents frequently skip online ads due to digital device burnout, and 43 percent are actively trying to spend less time on their phone, or computer, or reduce TV viewing. "Consumers are sick of online ads and ads in general," she said.
But the fringe benefit Bager pointed to is the sharing of strong OOH creative work that happens — but almost never does with other media. "You get television-type effectiveness, but if you do it right you might get extra media out of it because your ad actually gets shared on other channels."
The OAAA plans to get this research in the hands of its member companies and beat the drum in front of media agencies. But Bager said OAAA's newly-formed brand council this month, which includes CMOs from Pepsi, Diaego, Allstate and others, will amplify the trade org's beat.
There's some logic to the OAAA's thinking, said Scott Bender, global head of client strategy at Prohaska Consulting. "When you think about the buying community and how strapped they are, and you make it easy [to plan and buy] — just as we've seen the portals do — spending goes up. Then make it easy to and track and measure performance, and spending's going to go up," he said. "Ideally, programmatic is going to make that easier."