The Onion's Mike McAvoy: 'There's no money in news feed video'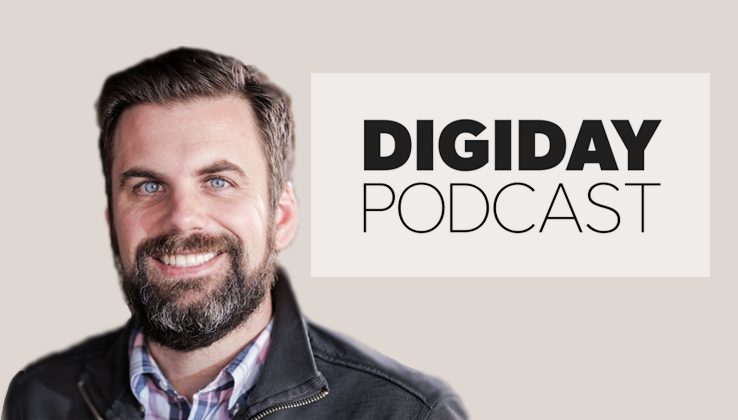 Subscribe: iTunes | Stitcher | RSS
Last year, Univision acquired The Onion under its Fusion Media Group division. Since then, The Onion and Gizmodo Media Group combined their sales operations. On this week's Digiday Podcast, The Onion's president and CEO Mike McAvoy, who also oversees the sales at FMG as the executive vice president, said the consolidation has grown its reach, allowing it to sell more branded content.
"The Onion was a 30 million unique site, which is a good size, but doesn't have the same reach as some of the competitors," he said. "Now, we're bigger than our competitors."
Edited highlights from the episode appear below.
The Onion provides an escape from 'Trump reality'
"Audience continues to grow with Trump coverage. But there's also people who want to escape from the Trump reality, and they love the reporting on the mundane in a really important way. The Onion is an escape for people. The inauguration itself was the biggest traffic day we've ever had times two because everyone wanted to come to The Onion for our take on this not-so-predictable set of events."
Fusion Media Group has diverse brands 
"The investment thesis behind Fusion Media Group was there are changing demographics in America, and there are brands that are multicultural or inherently young. They were looking for a bunch of assets that had young audiences, that weren't competing with each other and appeal to advertisers in a way that you could have a solution in every key category. The brands are very different."
Mid-tier publishers are in a tough spot
"You'll never win the super-scale game. It's really down to how you're competing for the last 15 cents after Google and Facebook for incremental value. If you're a true mid-tier publisher, it's a very tough time. If you're a small publisher, then you can think of different business models to finance your content. If you're big enough, you can start selling the other values and capabilities you have. But if you don't have the reach to begin with, you wouldn't be as efficient as Google or Facebook."
The membership model has weight
"The membership services is something that we're playing around with right now. You have people who love brands, but they never want to pay for content. But they do want to get new experiences with the brand that they love. We're thinking through what new offerings we could [provide, while] trying to protect the golden goose of the comedy process — classes, unique event experience. There's a lot there if you have a brand people are passionate about. That's the space where Google and Facebook have no reason to play in."
Video is about chasing dollars
"[The pivot to video] is obviously chasing dollars to pay for things in one sense. It's also brand perception in another, which has enterprise value. News feed video is very inexpensive to produce. On the other extreme, people are getting into mid-form, long-form content relationships, where they're creating content for digital platforms or television shows or films. In the end, it's all about making sense of dollars."
Facebook vs. YouTube video
"Facebook video has value but not immediate revenue value. There's no money in news feed video. It's an avenue for people to have a bigger reach, to sell branded content. YouTube is a way to build a loyal audience and drive revenue because of the pre-roll program there. But you have to do everything."
https://digiday.com/?p=250955