Robbie Burton is vp of sales at the publisher Thought Catalog.
Despite the advances in programmatic buying and cries of the post-salesperson age, old school sales is still driving the energy and soul of the media industry.
It's true programmatic buying can provide ease, efficiency, and measured, marginal results. However, all truly great digital marketing requires an element of risk: big, outlandish custom executions that capture users' attention and drive meaningful change. We see this in the success of brands like Vice, as they produce elaborate experiences in the digital realm that stretch far beyond the capabilities of a programmatic buy.
Big, risky ideas, the type that move the needle more than incremental algorithms, require trust. And building, and making good on trust has always been the core of what an old school salesperson does.
But we can't ignore that the world of old school sales is shrinking, as programmatic grows. We may only be able to see their clients in person a few times a year.  The majority of the relationships are forged via email, a once-a-year meeting, or a drink at a party. So how do we form the real trust necessary to justify a client being willing to go out on a limb to work with you? How does old school sales fit in a digital world?
There are no surefire solutions, there's only time and effort. But with those applied, here are a few simple, actionable, techniques to make an old school seller even more effective in the digital world, First, respond quickly. Digital media is a service-oriented industry. Get an IM account and give it out. Listen to your voicemails right away. Even if you can't deal with something immediately, just acknowledging you've received the request and that you're on top of it goes a long way. Obviously when time gets tight, you need to prioritize, but do your best to avoid letting a client request sit there.
Also, don't be needy. When sending emails, recognize that you don't always need a response. Sometimes you just want to send over an update. Your real goal is just to be present and get the relevant information across.
But be proactive. Own up to problems as soon as you notice them. Never will avoiding a complex client situation pay off. There's a solution to every problem, and proactively addressing it only puts you in the driver's seat.
Don't lose touch. One day your closest client is on your biggest account, the next day they're transitioned to a brand with nothing to do with your property whatsoever. Maybe a monthly update or meeting doesn't make sense, but always try to grab lunch/coffee periodically. Keep it light, fun, genuine. These things change everyday, and from a prospective employer's perspective, your network is your true value, so don't let it slip.
Finally, share of yourself. When you're with a client, share of yourself. In the wise words from Neil Strauss' The Game "interrogation is not seduction." Obviously you're not trying to jump into bed with your clients, but when you're with a client, chill on the 20 questions. You're setting the stage for two people to choose to reveal themselves to each other. Make sure to share your thoughts, your personality, and your clients will follow suit.
A great sales quote I've always enjoyed says that most people buy with their heart, and justify with their head. Nothing could be more true when if comes to a buyer's emotional impetus to execute on a seller's first to market idea.
So in the age of programmatic buying, it's the old school salesperson, with his or her simple techniques and ingrained relationships, that warm the heart, and get the head to follow, into the great digital unknown.
https://digiday.com/?p=104888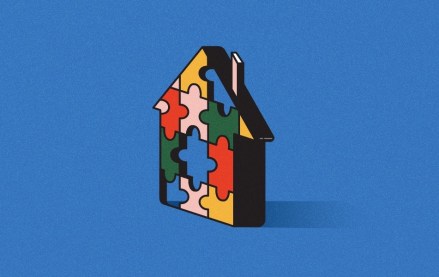 September 22, 2023 • 4 min read
Apartment Therapy's president Riva Syrop took the stage at the Digiday Publishing Summit to discuss the convergence of commerce and sponsorship revenue within its Small/Cool event.
September 22, 2023 • 4 min read
Media execs took stage at the Digiday Publishing Summit to discuss the growing importance of ROI in ad campaigns this year.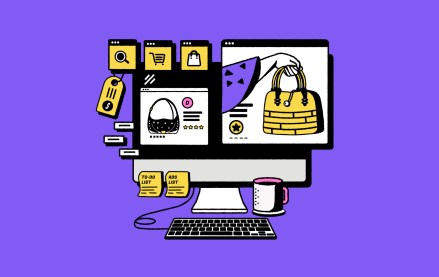 September 22, 2023 • 4 min read
CEO Satya Nadella said AI assistants will be as ubiquitous as PCs and will help users navigate across apps, operating systems and devices.