The Feed is Digiday's Web-culture corner. Check The Feed everyday for Web-culture news roundups, infographics, essays and more. Follow us on Twitter for updates throughout the day @digiday.
An Internet-Era Protest: The Atlantic's Conor Friedersdorf shares some interesting insights into the Occupy Wall Street protests that have been sweeping the globe. While many have criticized the protest movement as being a disorganized, unfocused, mixed-message jumble, Friedesdorft, citing Douglas Rushkoff's article for CNN, says that Occupy Wall Street is a protest movement without a traditional narrative arc, but that doesn't mean it's not meaningful or that it's disorganized. It's like the Internet, as Rushkoff proposes:
We are witnessing America's first true Internet-era movement, which does not take its cue from a charismatic leader, express itself in bumper-sticker-length goals and understand itself as having a particular endpoint. … Unlike a political campaign designed to get some person in office and then close up shop, this is not a movement with a traditional narrative arc. As the product of the decentralized networked-era culture, it is less about victory than sustainability. It is not about one-pointedness, but inclusion and groping toward consensus. It is not like a book; it is like the Internet.
As Friedersdorf concludes, while it is still unclear what a protest without a traditional, focused narrative arc will amount to, the movement is indeed much like the Internet in that it involves all kinds of information sources, sharing and reapprorpiating that information and different messages. And, of course, as Friedersdorf also points out, the Internet itself is an invaluable resource for the protesters. The Atlantic
Gross Fact of the Day: Your mobile phones are dirty. A report from the London School of Hygiene & Tropical Medicine and Queen Mary, University of London found that one in six mobile phones have trace amounts of fecal matter on them. Everyone needs to stop Facebooking and texting in the bathroom. It can wait until after you wash your hands! MSNBC
Video of the Day: The Brits give us a fruity parody about the global BlackBerry service outage last week, which left its 70 million worldwide subscribers without with BlackBerry email, instant messaging and browsing for up to three days in some areas. AllThingsD
https://www.youtube.com/watch?feature=player_embedded&v=kAG39jKi0lI
Road Safety: On the upside of the BlackBerry outage, it looks like the lack of service made the roads safer. In Dubai, traffic accidents fell 20 percent from average rates on the days of the BlackBerry service outage, and in Abu Dhabi, the number of accidents fell 40 percent and there were no fatal accidents. Just goes to show how dangerous it really is to use your mobile phone while driving. The National
Tumblr of the Day: I'm sure by now you've already heard about how sassy Siri can be (unless you are one of the Apple fanboys that already got the iPhone 4S as soon as it came out). Here is a Tumblr where you can get a feel of her sense of humor.  Shit That Siri Says
https://digiday.com/?p=2178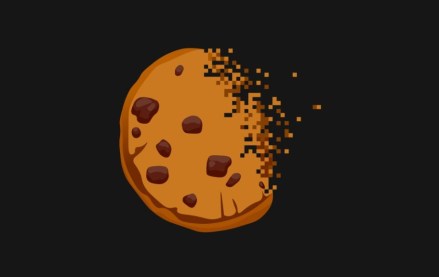 September 25, 2023 • 1 min read
During the Digiday Publishing Summit, execs from companies including Condé Nast, Dotdash Meredith and Thomson Reuters assessed the industry's readiness.
September 25, 2023 • 5 min read
Publishing executives shared their honest and unfettered opinions on the rise of generative artificial intelligence technology and its impact on traffic, IP protections, content production and jobs at the Digiday Publishing Summit last week.
September 25, 2023 • 5 min read
Here is A sampling of other AI-related news from last week.