The New York Times' native ad division, T Brand Studio, has received widespread praise for work for Netflix's "Orange is The New Black," and other campaigns for brands like Nest — with a few ads even generating as much traffic as Times editorial content.
Now it wants to mirror that success overseas, starting in Europe. London will act as the T Brand Studio's international hub, with Kaylee King-Balentine at the helm, having moved from the States in September.
She has already made three initial hires, bringing in Monocle's Nelly Gocheva as editor; Stickyeyes' Graham McDonnell as design director; and Raquel Bubar, a T Brand Studio producer who transferred from the New York office.
That puts four permanent staff on the ground in London now — noticeably slimmer than its 45-strong, 2-year-old New York cousin — but the plan is to get the business flowing in first and then hire more people to handle the additional demand.
King-Balentine and svp of advertising and innovation Sebastian Tomich have spent the last few weeks touring London and Paris agencies. This week, Tomich will fly to Italy and Switzerland to pitch the international offering, but their ambitions stretch beyond Europe alone.
"We see huge interest in Europe, but in Asia, we could move in as the trendsetter because native advertising hasn't really picked up there yet, despite there being appetite for it. We'd like to be an industry leader in Asia," said King-Balentine.
The Times is willing to commit staff wherever there is most demand, according to Tomich. "We'd love to have a bureau in every country. It's an agency model, so we will serve the markets where there is demand. If we have an uptick in Hong Kong, we will put people there."
U.K. agencies have welcomed the Times' London move, though some have their doubts. Maxus chief operating officer Tim Irwin said although it's common for publishers to start small and ramp up as business demands it, a staff count of four seems "very slow" and lends a "slight sense of tokenism" to its arrival.
However, he added that the Times' push into Europe is a "bold and interesting statement" and a welcome move, albeit more for global clients. Locally, the Times has to compete with the more established Guardian, with 8 million daily uniques in July and 128 million monthly visits across its digital properties in August, according to the Audit Bureau of Circulation.
"Most of our clients are U.K., and therefore the Guardian will always win out on local content because it has the domestic reach," said Irwin. "That's not likely to change unless people in the U.K. start reading The New York Times, which won't happen." Yet for U.K. clients aspiring to global reach, it could be well suited.
T Brand Studio, which has a reputation of being ahead of the curve when it comes to native advertising, is well aware of what's needed to compete. "It's impossible to differentiate yourself in media anymore with a capability like a studio, because everyone is now introducing one. We're fine with that as it challenges us to think of what we'll do next to set ourselves apart," said Tomich.
Its native ad product Mobile Moments, which has just rolled out, is the first of many new offerings in the pipeline. Advertisers can feature short stories called "screenplays" within a responsive ad unit using time-of-day targeting.
The idea is that the ad, which can be video, a graphic, interactive or swipeable series of text and images, will be delivered at a time when the reader is most likely to want to engage with it — a product inspired by the Times' recent drive to engage readers with "moment-driven, personalized journalism," identifying times when readers are likely to want specific types of content.
The product, which counts Control among its first brand users, will be extended internationally.
Essence is among the agencies excited by the Times' U.K. arrival, having worked with T Brand Studio in the States on a Google-sponsored "Plan Your Next Adventure" piece. Proving effectiveness of native advertising is often a thorny topic for publishers, but Essence founding partner and global innovation director Andrew Shebbeare said the campaign generated a 13.9 percent lift in people regarding Google Maps as a valuable trip planning tool, and 7.8 percent lift in brand favorability — figures he described as "huge."
For brands to reap the rewards of native campaigns, they must refrain from "lazy briefing" and get the publishers involved early on. "You can't do it on a six-week briefing cycle," he added.
T Brand Studio has around 40 pending campaign launches left this year, and it hopes to have its first in the U.K. worked out by December.
Encouraging brands, particularly in the luxury sector, to try new forms of storytelling will be a priority for King-Balentine. The Times has adopted a method referred to internally as "story mining" to help with this, where staff will "embed" themselves with brands to come up with editorial ideas.
Mindshare's managing partner Adam Fulford said it welcomes the U.K. expansion of such a well-respected publishing brand, though he echoed the sentiment that it will need to "go the extra mile" to differentiate from well-established local players such as The Guardian and The Telegraph.
Yet there is space for the embedded approach, he added.
"A challenge we face when working with publisher content studios and clients is, there ends up being too many creative shareholders in the room," he said. "It would help if publishers could come to those meetings with editorial ideas at the ready rather than us having to brainstorm during, which can result in too many voices."
https://digiday.com/?p=140208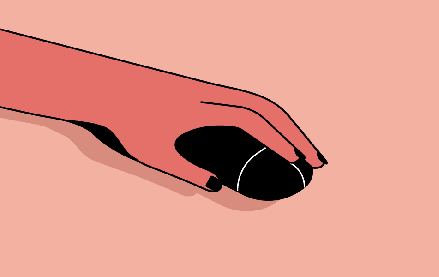 December 1, 2023 • 3 min read
People claim that the role of chief diversity officer is vanishing. However, AI is booming, and the CDO can help ensure responsible AI.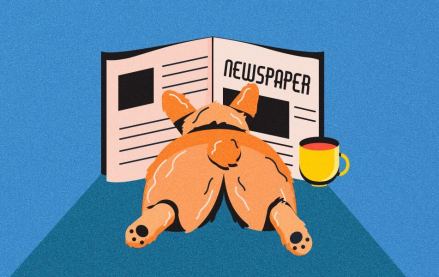 November 30, 2023 • 4 min read
Digiday+ Research found that publishers' programmatic ad revenue didn't quite live up to expectations this year, but they still see it as a growth area.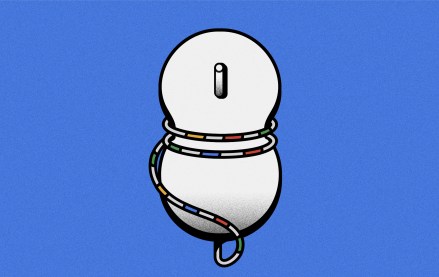 November 30, 2023 • 13 min read
For a couple of publishers, referrals from Google are down upwards of 60%.