How Norwegian TV broadcaster NRK used Instagram to hook teenagers
July 14, 2017 • 4 min read
As TV ratings continue to take a beating, broadcasters are searching for ways to keep audiences — particularly hard-to-reach teenagers — engaged in their shows. For Norway's public service broadcaster, NRK, this meant putting Instagram at the heart of its popular teen drama, "Skam."
"Skam," which means "shame," followed a fictional group of teens at school in a suburb of Norway's capital, Oslo. Scenes from their lives, plus social media posts, were published in real time throughout the week, so if a scene from the show occurred at midnight on New Year's Eve, that's when it went live online. Each week, a compilation episode about 20 minutes long aired on TV and online. The final episode of the fourth — and last — series, aired on June 24.
By the end of the fourth series, "Skam" clips online were fetching 1.2 million unique users on NRK's site, according to the broadcaster, roughly a fifth of the country's population.
Part of this success came from the social media activity of the show's characters. All 15 characters have their own Instagram accounts, with some amassing 800,000 followers, and group chats and text messages were regularly posted online.
"The goal was to make a show that could mirror the target group," said NRK producer Mari Magnus, who manages all the accounts. "NRK didn't have the 16-year-old anywhere on the platform; [teenagers] didn't trust NRK to make anything for them. As a public broadcaster, that's a problem because you have to be there for everyone."
During the show's research phase, NRK frequently heard phrases like "Instagram is a big part of my identity" or "I am 100 percent myself on Instagram." It was an obvious choice to use social media in the story or distribution, Magnus added.
For "Skam," the Instagram posts and the group chats between characters offered storylines that aren't crucial to the main narrative but added to the characters' development. The number of posts Magnus published was fluid and depended on the nature of the lead character, which changed each season. The lead in the third season, Isak, struggles to deal with his sexuality and starts to retreat and shut out his friends. His lack of Instagram posts reflected this, said Magnus.
"'Skam' is handmade to be watched day by day, also weekly," she said. "We want to get audience engaging with the [show's] universe."
According to Magnus, the number of unique users watching "Skam" online kept climbing, even though viewing figures for the weekly episodes started to decline. More people moved from watching weekly episodes to daily clips.
The characters also posted on Instagram about things happening in the real world, like tributes to Manchester after the terrorist attack or videos of Melania and Donald Trump. This gave a snapshot of the show's universe in a way that blurred the lines between fiction and reality.
"The target group immediately and intuitively understood the concept; they knew it was just fiction but continued to engage with the posts like [the characters] were their real friends," said Magnus. "People grow up with so much competence and intuitively understand digital storytelling."
Shows have often used social media as a way of adding additional information. The BBC, which broadcast "Sherlock," published blog posts sidekick John Watson wrote, but often the efforts felt like what they were — thinly veiled marketing tools.
Magnus doesn't think it's important to define whether Instagram was used for promoting "Skam" or enhancing the story. "They work so well together: Instagram is creating a buzz and also telling a story."
Fans' interaction and comments factored into the show's digital activity, too. Toward the end of the fourth season, single Instagram posts were getting 1,500 comments. When Noora, one of the main characters, is waiting for a love interest to text her back, a fan commented on Noora's Instagram account that she couldn't study for her exams until Noora received an answer from him. "I took that line and wrote that in a chat between Noora and her friends," said Magnus. "The fans recognize [their influence on the show] immediately — it gives them the illusion of power; they feel like they have been seen and understood."
Image courtesy of NRK
https://digiday.com/?p=245582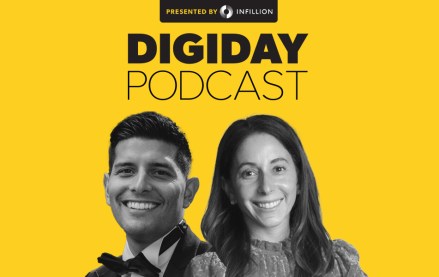 September 26, 2023 • 3 min read
In a live recording during the Digiday Publishing Summit, the news executives called for more nuanced conversations with advertisers around their brand safety concerns.
September 26, 2023 • 4 min read
After investing in one generative AI startup and suing another, the company will let customers create images on its website and an API.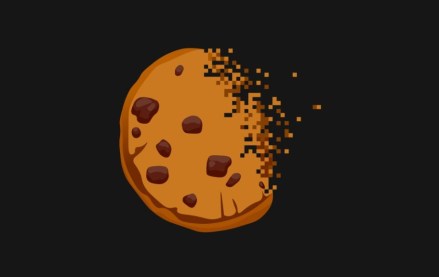 September 25, 2023 • 1 min read
During the Digiday Publishing Summit, execs from companies including Condé Nast, Dotdash Meredith and Thomson Reuters assessed the industry's readiness.