With no election results, Gannett newspapers edge into the future for their print product
November 6, 2018 • 4 min read
News publishers have long used elections as a platform to show off new product innovations. This week, Gannett's most notable test involves addition by subtraction. The home of newspapers including the Des Moines Register and the Tennesseean will not print election results in most of its physical papers Wednesday or Thursday, instead focusing on big-picture analysis and storytelling there.
On its digital properties, visitors will be able to do things like interact with a chatbot that delivers real-time election results, or take an interactive politics quiz.  But in physical editions published through Thursday, readers will see stories on topics including local voter turnout, or the issues at stake in local contests. In contests where the outcomes have been determined, editors are free to mention the results. But they are being encouraged to actively promote the coverage online.
To some extent, Gannett's election strategy is a practical concession; in some markets, Gannett editors have to close their editions as early as 7 p.m. But overall, the goal of the strategy is to encourage subscribers to see Gannett's papers as a source of analysis and big-picture coverage and its digital properties as a source of up-to-the-minute information.
Opportunities to send those messages are in short supply. But newspaper publishers, particularly local ones, will need to seize on more of them as publishers continue to raise print subscription prices while trying to extend their lifespans.
"Print hasn't been a breaking news medium for a long time," USA Today publisher Maribel Wadsworth said. "What we're striving to do now, really, is to make sure that all of our news teams are being duly proactive about promoting the comprehensive, interactive coverage all across our digital platforms."
Print advertising and circulation are locked in a secular decline. Daily newspaper circulation has dropped 45 percent since 1998, to around 31 million, while ad revenue has endured an even steeper plunge, dropping 62 percent over the same period to around $16 billion, according to the Pew Research Center.
But the print newspaper also remains the lifeblood of the news business, particularly local news publishers, who face immense challenges growing their digital ad revenues. For example, in its most recent quarterly earnings, New Media Investment Group, the parent company of local newspaper publisher GateHouse Media, revealed that it earned more revenue from commercial printing services ($58 million) than digital advertising ($46.6 million), which grew over 32 percent year over year. During that same period, circulation accounted for $145.9 million, around 38 percent of total revenue.
Many newspaper publishers have tried to mitigate this problem by raising the price of print subscriptions. A Boston Globe subscription will soon cost over $1,300 per year, and publishers ranging from Gannett to The New York Times have been raising their print subscription prices steadily.
"The price increases are not that egregious," said Vasily Karasyov, the founder of Cannonball Investments. "Some people really like having a newspaper [delivered]."
But they do create tension for publishers. Raising the prices makes it even more imperative that the print product meets customer needs.
In some cases, papers have tried to innovate by adding to the core product rather than replacing it. The New York Times, for example, made a monthly "kids-only" section a permanent component of its weekend edition this year, after two trial runs in 2017. Gannett has been encouraging its individual titles to produce more special print editions. It has produced five this year, including, most recently, a special issue of the Arizona Republic focused on the recently deceased Senator John McCain.
But as of right now, too many newspaper publishers are simply content to raise the prices without trying to build a product that can coexist with a digital product.
"The newspaper companies are just trying to raise the price where they can," said Craig Huber, the founder of Huber Research Partners, an investment analysis firm. "They're counting on the fact that their most loyal customers won't cancel."
The balance between digital and physical products remains a point of tension.
"The near-to-medium term future for many newspapers will be an optimized, balanced combination of print and digital with each medium serving the reader and advertiser according to its unique strengths," said Jim Friedlich, the CEO of the Lenfest Institute for Journalism. "It remains important to invest in the future of what print does best."
https://digiday.com/?p=310741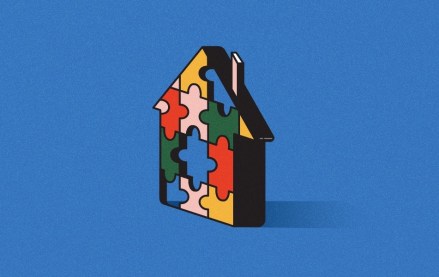 September 22, 2023 • 4 min read
Apartment Therapy's president Riva Syrop took the stage at the Digiday Publishing Summit to discuss the convergence of commerce and sponsorship revenue within its Small/Cool event.
September 22, 2023 • 4 min read
Media execs took stage at the Digiday Publishing Summit to discuss the growing importance of ROI in ad campaigns this year.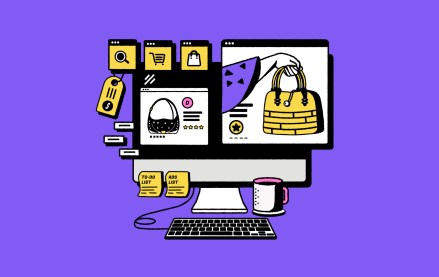 September 22, 2023 • 4 min read
CEO Satya Nadella said AI assistants will be as ubiquitous as PCs and will help users navigate across apps, operating systems and devices.