Newsy's Blake Sabatinelli: Consolidation is coming to streaming video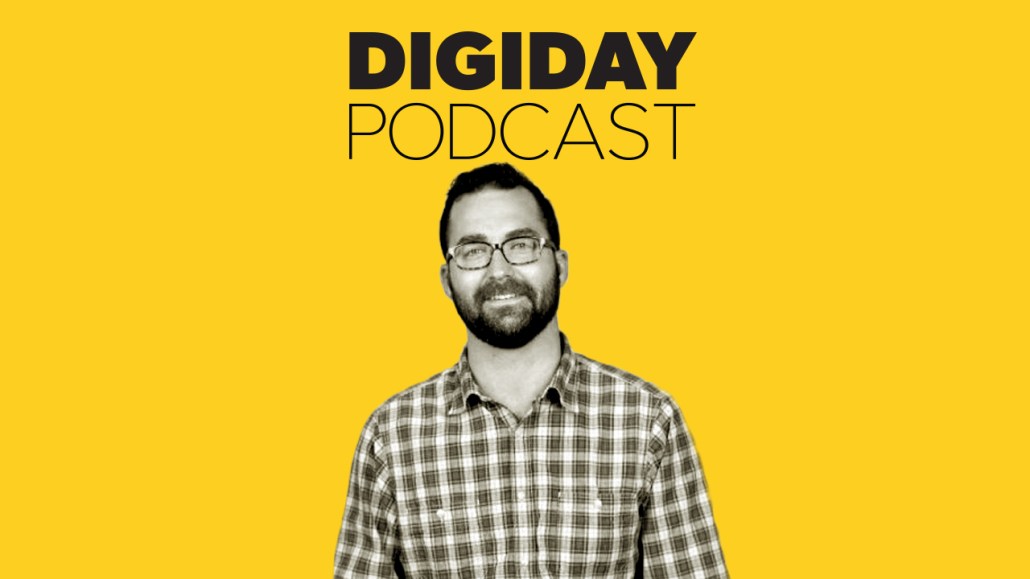 Subscribe: iTunes | Spotify | Google Play | Stitcher | Anchor
What was once a digital-first news brand has now become its own full-fledged news network.
Newsy, which got its start as a syndicator of short-form video, now is a news channel that claims to reach nearly 40 million viewers. The decision to move away from its roots, according to Newsy CEO Blake Sabatinelli, was a result of a shifting digital space.
"I took over the company about four years ago, and we were still producing a significant amount of desktop and mobile-focused video," said Sabatinelli. "We were doing two-, three-, four-hundred million views a month on those platforms, but if you looked at what was happening in the VC space, and the cash that was coming in, and the compressing margins that were starting to exist in the white label space where we still played pretty heavily, that was really the turning point for us."
In 2017, the E.W. Scripps-owned brand took over Retirement Living Television's cable carriage agreement, to launch its own, fully-programmed network. Newsy is now on all major connected TV platforms such as Roku, Chromecast and Apple TV, with plans to push their streaming business even further.
"I think there's a couple different parts of the streaming ecosystem that we're trying to attack. On the paid side, we're trying to make sure that we finalize our distribution on all of the virtual NPPD's. On the free side, it's making sure that we're identifying opportunities, and as they come up and audiences start to grow, that we're in place and available for viewers."
On this episode of the Digiday Podcast, editor-in-chief Brian Morrissey sits down with Sabatinelli to discuss the transition from digital to TV, what it means to be "anti-partisan" and why he believes that consolidation is inevitable in the growing world of streaming platforms. Edited highlights below.
Turning a small audience into an entire business
"As we were looking at opportunities we had in front of us, we had a growing, but very small audience on Roku, which was fascinating because the ad rates we were seeing astronomical, as was the average session time. I think the average session time we were seeing was in the mid-20 minutes [range], which was freakish compared to mobile or dot com where fifty seconds is a big victory. I've built linear infrastructure in the past, and I built it for Newsy and signed a deal with Sling TV where we were the first digital-first partner to come onto their platform, and everything else just cascaded from there. It was a risky bet for us, because we had a business, and it was a nice little business, but we're a vastly different company today."
Taking an anti-partisan approach
"Immigration policy is one that is top of mind. It's pretty straightforward to provide clear statistics that are provided both by the government, by NGOs and by other organizations that are sitting on both sides of our southern border right now. That can paint a picture of how big or little the crisis is, and what the impact to America may be. That's what we attempt to do. 'Hey, here's the clear numbers. There were X number of people who tried to cross the border. Here's the number of people being detained, where they're being detained and what the government says they're doing about it.' Those are pretty clear positions. It's not the job of the news media to provide a secondary and tertiary source or opinion, its our job to put forth facts and information, and then allow people to come to their own conclusions based on further research."
Inevitable consolidation
"I think there will be consolidation on both the virtual side and on these standalone streaming platforms, whether it's free, or an app-supported ecosystem, to a standalone app. The reality is that five thousand channels doesn't make sense. Three hundred channels probably makes more sense, so you'll see more and more consolidation — people gobbling each other up — and just generally more coalescing."
https://digiday.com/?p=339564