Are Magazines Blowing iPad Sales?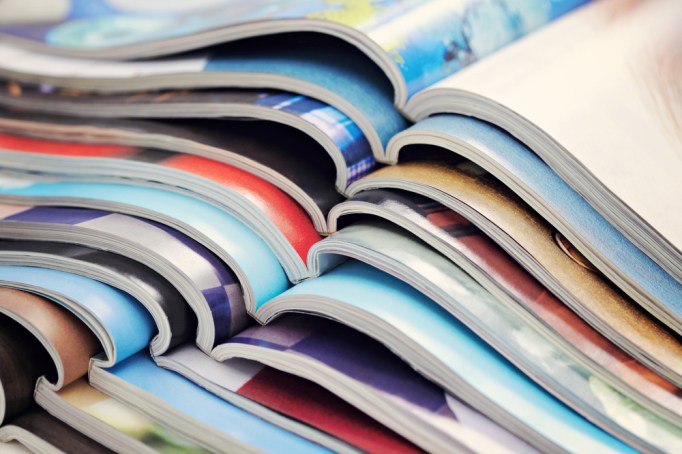 Last week, the Association of Magazine Media released some unsettling, albeit not surprising, numbers for news magazines. It found that many mags had significant drops in ad pages in the first half of this year compared to the first half of last year. The Economist had a decrease of 24 percent; Time is down 17 percent; The Atlantic, 10 percent. Not pretty.
But is it possible that some publishers are clutching to what makes them the most money now – print – at the expense of future opportunities, like the iPad?
You have read the maximum number of free articles.
Digiday
+

Membership

Subscribe now for access to unlimited Digiday content, premium research reports, exclusive newsletters, invitations to member-only events and more.
This content is available exclusively to Digiday+ members.
Digiday
+

Membership

Subscribe now for access to unlimited Digiday content, premium research reports, exclusive newsletters, invitations to member-only events and more.
Many publishers include iPad inventory for free as an extension of print packages. For example, Hearst's Esquire and Conde Nast's Wired view print and the iPad as interchangeable products: you can't advertise in the July edition of Wired's tablet app unless you advertise in the print magazine.
"The problem I have with that is that it undermines the unique value of the iPad as an advertising opportunity," said Nick Blunden, The Economist's global digital publisher. "It's essentially taking what should be the most exciting part of the future and giving away the legacy part."
Advertisement
The Economist doesn't see iPad advertising as an alternative or replacement for print, or even as an add-on to reinforce it. For the venerable British title, the iPad presents new opportunities. The goal, said Blunden, is to "combine the brand impact of print advertising with the engagement of the Web. The last thing we'd want to do with that is give it away for free or a place to put print ads."
The Economist sells digital editions separately from print, but charges the same for print and iPad ads. Blunden said that while print pages and ad revenue is down, iPad ad revenue is up 67 percent year-over-year, and up 21 percent in the first quarter alone, though still not enough to offset the decline in print revenue.
Yet.
For The Atlantic, iPad advertising is not typically an add-on to print. The magazine has found that many advertisers are using digital, mobile or tablet-specific budgets to fund their presence on the iPad. This is resulting in many tablet-only deals that have no ties to print.
Scott Havens, the Atlantic's president, thinks publishers who are just porting print ads to the iPad are making a mistake. "Folks are selling iPad editions as if they are similar products, that's not good for the industry or those brands," Havens said. He added that he sees opportunity for native advertising on the iPad because it allows for better brand messaging.
Advertisement
Meanwhile, Esquire doesn't sell iPad-only pages, because advertisers aren't asking for them. Jack Essig, chief revenue officer for Hearst's men's group, which publishes Esquire, said the iPad and print versions of the magazine are different – but the ways ads are sold should be the same. Chalk it up to scale. There are 65,000 Esquire iPad subscribers compared to 800,000 print subscribers.
"If we're having this conversation in two years, [after] we start having real numbers and it's measured and sell it as such, we'll be able to break the iPad off as a business," he said. "We absolutely sell just print or digital exclusive deals, but not much of anyone is just buying the iPad."
Wired's publisher Howard Mittman also believes that publications shouldn't just sell solely for the iPad. "If you take that view, it's because you think that the magazine is only that; a magazine," he said.
Mittman seems to be suggesting that nobody is denying the iPad offers deeper – or to use the jargon, "immersive" – experiences. But when it comes to selling iPad-only, many say the agencies and advertisers just aren't asking for it.
Yet.
Advertisement
Sign up to get the day's top stories at 6am eastern.