For its NewFront, Hulu goes back to the future with a focus on TV
May 5, 2016 • 3 min read
•
•

It's right there in the name. During a two-week period when advertisers are lavished by an array of NewFronts presenters on why they are the future of video, Hulu is happy to talk about the future of something a little more retro: TV. Welcome to the the "Hulu Upfront."
In fact, during a nearly 90-minute presentation held at the theatre at Madison Square Garden, the word "NewFront" wasn't uttered once. Neither was "Facebook," "YouTube" nor "Snapchat." It's keeping with tradition as Hulu pitches itself as a viable rival to TV streaming giants such as Netflix and Amazon.
"They tend to be a little less focused on creating original content with brands," said Scott Donaton, chief content officer for DigitasLBi. "Partly because of their ownership, they take an approach that's closer to what the upfronts are."
Hulu's event was certainly in the old-school TV upfront mold, with celebrities like Aaron Paul, Hugh Laurie and Amy Poehler gracing the stage to preview Hulu shows they're involved with.
Hulu's audience is growing. Its subscription service is closing in on 12 million subscribers — which still pales in comparison to Netflix's U.S. count of 47.5 million subscribers. Still, it represents a growth of 33 percent from the previous year. The company's total audience is 30 million unique viewers across devices, with connected TVs accounting for 70 percent of viewership, according to Hulu CEO Mike Hopkins. "Hulu is inviting audiences to 'come TV' with us, and they're accepting it in droves," he said.
The company, which used to do original programming that felt more like web fare, has also been doubling-down on high-quality content. Its mini-series "11.22.63," starring James Franco as a time-traveler sent back to stop JFK's assassination, drove audiences to the platform, according to Hopkins. Hulu saw the largest number of new subscribers to its platform in its history on the day the show premiered. The series also helped deliver more streams on Hulu that week than any other week during 2015. It's a pattern that company is seeing with other original series premieres, and expects the same with new shows coming this year including "Chance" and "The Handmaid's Tale," Hopkins said.
Hulu's love-affair with TV may not be more apparent than in its plans to launch a skinny bundle of linear TV channels early next year. Hopkins confirmed the news without detailing which channels will be available in the bundle. With Disney and Fox among Hulu's co-owners, it's expected that ESPN and other sports channels will be part of the equation.
Advertisers certainly find Hulu appealing in the fog of the NewFronts. It helps that a "vast, vast majority" of subscribers pay for Hulu's ad-supported option versus the $12-per-month ad-free version, Hopkins said.
"Hulu has always had a very buttoned-up way of presenting, but it separates them from the fray. They're unique during the NewFronts," said Sarah Baehr, evp and managing director of digital at Horizon Media.
The media-buying agency actually sends representatives from its video team to the event, whereas a Maker Studios event, for instance, would be attended by members from its influencer marketing unit. Baehr credits Hulu for helping bridge the gap between linear and digital video buying. "It's not a leap to think of Hulu as something I would buy. They have full-length content, the scale and the platform lends itself very well the way people are watching content. It's another network," she said.
As much as Hulu focused on an older medium, it couldn't completely abstain from the new. It, too, is experimenting with virtual reality. Its VR app features content from 25 different partners including Discovery, NatGeo and Showtime. Users spend 12 minutes per session on the app, according to Peter Naylor, svp of ad sales for Hulu. The company plans to do more in this area by partnering with concert producer Live Nation to do a VR series featuring top musicians.
https://digiday.com/?p=176036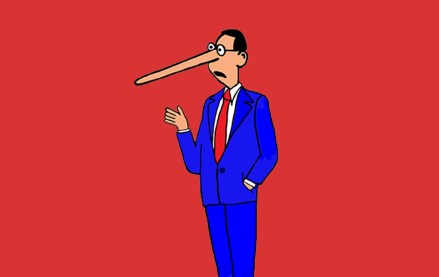 October 3, 2023 • 7 min read
•
•
A new definition for MFAs is available but the vague nature of the guidelines is leading to a lack of standards that might prevent adoption.
October 2, 2023 • 1 min read
•
•
The publishers who attended DPS were focused on the potential upsides of applying the technology to their operations while guarding against the downsides.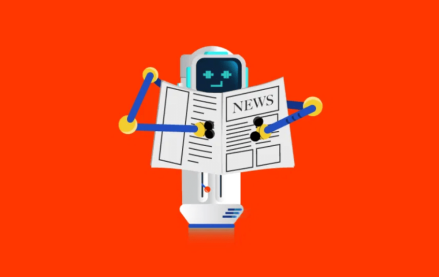 October 2, 2023 • 4 min read
•
•
Now that ChatGPT users can surf the internet for information, some publishers are reconsidering the weight of the issue.