NewFronts publishers see an opening with recent YouTube, Facebook ad crises
For the next two weeks, digital publishers will be pitching advertisers at the NewFronts. One of the themes they'll be emphasizing this year: Spend money with us because your ads will be safe here.
The words "trust" and "brand safety" are expected to be heard a lot during publishers' presentations and in meetings with advertisers afterward. "Every single one of our sales guys is already hammering home to clients [about YouTube and Facebook's ad issues] on their calls," said a CEO of one NewFronts presenter.
To be sure, NewFronts presenters have always touted their "premium environments" and content capabilities to differentiate themselves from big distributors such as Facebook and YouTube. But publishers saw a new opening when advertisers criticized YouTube for allowing ads to appear next to extremist videos. Many advertisers pulled money from YouTube, mostly as a way to negotiate for better terms and more third-party measurement on the platform. Advertisers have also pushed back on Facebook for its mishandling of some key video performance metrics and role in the rise of fake news.
At the NewFronts, which were conceived as a showcase for the best video content from the biggest digital publishers, digital publishers will look to take advantage of these platform miscues. Whether it's overt or not, the message will be consistent: There's no risk to your brand when working directly with a publisher.
"We're a global media company devoted to cinematic storytelling, regardless of story, format or where it's distributed," said Uyen Tieu, gm of CNN's Great Big Story. "That's so important right now, and we want to make sure folks know it, especially in light of YouTube's issues."
Great Big Story, which is presenting alongside other Turner companies Bleacher Report and CNN during its NewFronts slot, will present various ways that advertisers can spend money with the company, Tieu said. This includes longer-form content for streaming platforms and linear TV.
Other NewFronts presenters said they would, in some way, highlight the advertiser-friendly aspects of their media presence. The New York Times, for instance, plans to address brand safety directly during its May 1 presentation.
"For us, [risky content is] not a concern; it's so counter to what we do," said David Grant, president of PopSugar Studios. "We come from a positive place, and we take it for granted that our brand is brand-safe."
Some presenters argue they have already demonstrated to advertisers why their content is safe, so they don't think they need to address it directly. Defy Media president Keith Richman said the company already sells its ad inventory on YouTube at the individual video level. This prevents issues from arising since the advertiser is coming in with a direct buy.
The brand-safety positioning is a natural move for publishers at the NewFronts, which have increasingly become a market where media companies are pitching custom content partnerships rather than slates of shows that sometimes never get made, according to Scott Donaton, chief content officer at DigitasLBi. "Brand safety is one of those elephants in the room," he said. "But if the NewFronts stay true to what it's about, which is premium original video content and media companies and brands working together, then it's the opposite of fake news, programmatic and ads being placed who knows where."
Buyers are not necessarily impressed by pitches that talk up a publisher's advertiser-friendly environment. They already expect that and are more interested in what makes a particular media company unique.
"Of course, [NewFronts presenters] are going to talk about brand safety; they'd be remiss not to," said Christine Peterson, digital investment lead for Mindshare North America. "But it's not going to be an 'aha! moment' since that's the expectation we have for every presenter. And it doesn't mean we are going to flock to spending dollars in that space."
YouTube, meanwhile, isn't sitting still. The company, which hosts its annual Brandcast NewFront on Thursday, is continuing to prioritize its Google Preferred program, which offers inventory across the top 5 percent of the highest-performing channels on YouTube across dozens of categories. Google Preferred has grown since launching three years ago, with the number of advertisers buying ads through the program tripling in that time, according to YouTube. This includes 50 advertisers that had not previously bought ads on YouTube.
"There's nobody that is dark on YouTube that is happy about it," said Mike Henry, CEO of OpenSlate, which recently signed a deal with GroupM to help advertisers with brand-safety tools for YouTube. "Because there's nobody who thinks they can reach a young demo and not consider YouTube to be important."
"Google Preferred is our most popular and preferred content," said Tara Walpert Levy, vp for agencies at YouTube. "We have historically been sold out every year. We want to continue that this year, and we expect it to."
https://digiday.com/?p=234393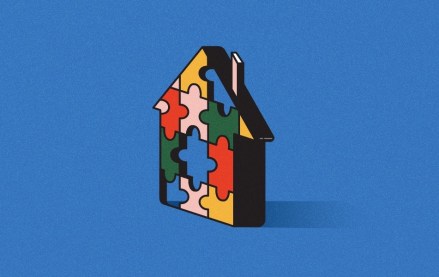 September 22, 2023 • 4 min read
Apartment Therapy's president Riva Syrop took the stage at the Digiday Publishing Summit to discuss the convergence of commerce and sponsorship revenue within its Small/Cool event.
September 22, 2023 • 4 min read
Media execs took stage at the Digiday Publishing Summit to discuss the growing importance of ROI in ad campaigns this year.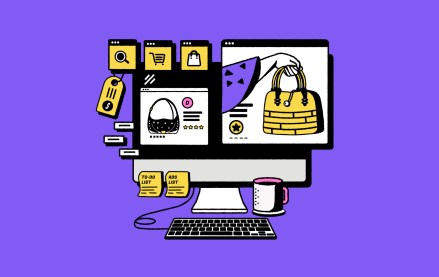 September 22, 2023 • 4 min read
CEO Satya Nadella said AI assistants will be as ubiquitous as PCs and will help users navigate across apps, operating systems and devices.