The New Yorker, ambling at its own pace, is busy upping its digital game.
Not only has NewYorker.com significantly increased its digital metabolism, but it has also boosted its monthly audience to an excess of 10 million, thanks to a smart distribution strategy that spans social networks and mobile platforms. One of the site's most popular posts last year, "How Facebook makes us unhappy" is emblematic of the sort of digital-only content the site is now creating.
"For a long time, the website was a place where the magazine's stories were supposed to be presented and read in a digital format. But it wasn't a place with its own particularly high ambitions," said NewYorker.com editor Nicholas Thompson, who joined the magazine in 2010. Thompson, a former senior editor at Wired, has helped oversee a particularly busy four years for The New Yorker's digital efforts, which have extended from a simple Web presence to an evolving catalog of apps, blogs and original video.
Upping its digital metabolism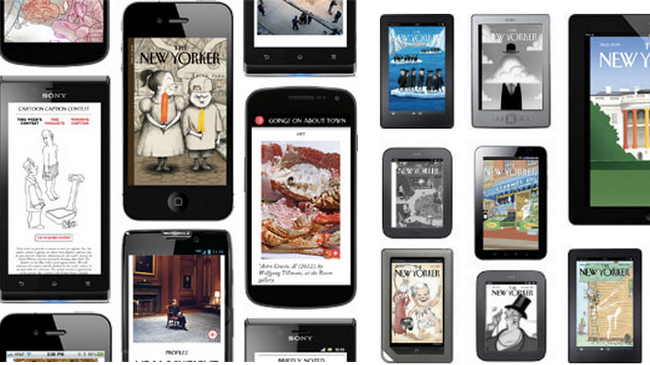 The New Yorker is a brand known more for its authoritative magazine reporting than its up-to-date takes on the daily news. While the magazine was slow to adapt to the Web, its digital efforts have taken a promising turn in the past three years: NewYorker.com used to be an afterthought and companion piece to the magazine's content; today, it's more strongly standing on its own two legs.
Still, NewYorker.com ultimately serves one main goal: to convert more online readers into print subscribers.
"What this means is that our economic incentives align with our intellectual incentives," said Thompson. "What makes us money is taking someone who's never read The New Yorker, showing them what it is, and convincing them that it's such a great thing that they have to subscribe and read everything," he said.
A core part of The New Yorker's digital strategy are blogs like Culture Desk, Page Turner, Currency and Elements,  which inject The New Yorker's informed sensibility with the speed and tone that Web users expect.

The strategy has paid off: Unique visitors to NewYorker.com averaged 3 million in 2013, thanks in large part to the site's increased metabolism. NewYorker.com posts as many as 18 original posts a day, a far cry from the few it posted daily a years ago. Some of that content comes from its dedicated Web staff writers, while other stories come from the site's stable of freelancers, who often write more frequently. 
The challenge, however, for The New Yorker, has been balancing that higher metabolism of the Web with its strong tradition of reporting, editing and rigorous fact checking. This is, unapologetically, still a magazine, without pretensions of being a "digital news brand." This is why the NewYorker.com has a dedicated fact checker, who helps make sure every post the website produces is accurate before writers publish them. It's a rare position online today. "We built up this brand over 90 years. It's really important that we hold ourselves up to the standard of the brand," Thompson said.
Finding its digital ad footing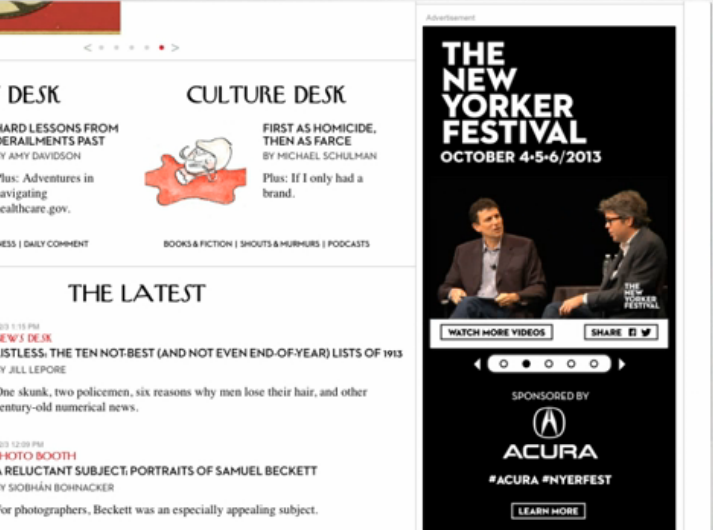 NewYorker.com didn't handle its own ad sales until 2011. And while that may have been a handicap early on, the site has still been successful in attracting big brands like Siemens and Xerox to pay for not only a la carte digital campaigns but also those that extend across its apps and magazine.
Publisher Lisa Hughes declined to say what percentage of The New Yorker's overall revenue comes from digital, but did note that overall digital revenue increased 49 percent last year from the year before. "Advertisers appreciate our editorial expertise and ability to reach [company executives]," Hughes said.
Buyers are on board. "I think they're probably one of the leaders in the [digital] space right now," said Allison Howald, svp of published media for media agency PHD. "They're content focused, but device agnostic. They have a strong offering," said Howald, who has helped clients buy deals for both NewYorker.com, its mobile and tablet apps, and the magazine.
One recent big digital campaign for NewYorker.com came via Acura, which sponsored The New Yorker festival last year as well as the event's accompanying video and event live streams.
A multi-platform social strategy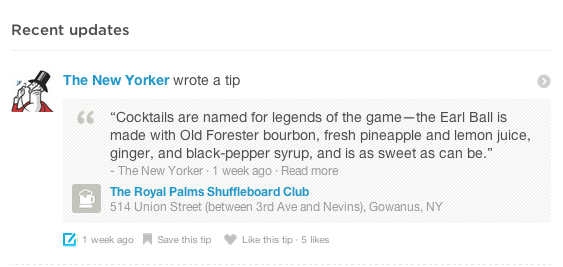 The New Yorker's social strategy is extensive: The magazine has a presence on big platforms like Facebook (1,619,250 likes), Twitter (3.1 million followers), Instagram (147, 356 followers) and Tumblr but also on more niche platforms like Foursquare (183,519 follows), Pinterest (14,612 followers), LinkedIn (12,791 followers) and Google Plus.
And while the different platforms demand different approaches, the overall strategy behind them is the same: exposing more online readers to New Yorker content in the hopes of turning them into subscribers.
The growth of mobile
The New Yorker's mobile Web and app numbers are going the same direction as every other publishers: up. Roughly 27 percent of its monthly pageviews come from mobile devices. The New Yorker's overall phone and tablet readership topped 563,000 at the end of February, a 27 percent increase over last year.
Hidden in that mobile usage data is another key metric: While conventional wisdom would suggest that readers are reading fewer longer stories on mobile devices, the New Yorker has found the opposite is true. Readers are more likely to read and finish long stories on their phones than on their computers.
"People turn out to be very comfortable reading on phones. There's an unlikeness with that being a happy marriage," said Pamela McCarthy, deputy editor at The New Yorker.
A unique component of The New Yorker's mobile strategy is its Goings On events listings app, which converts that section of the magazine into a mobile-first experience. Rather than skim through the event listings in the weekly magazine, New Yorker readers can search and flip through them on their smartphones. 

Investing in video
Video has also become an increasingly important part of The New Yorker's digital equation. Last year, it hired a pair of producers to help it create its increasingly ambitious video output. Some videos, like this one about Hot 97 DJ Peter Rosenberg, act as adjuncts to magazine content. Others, like its recent video about the science of e-cigarettes, stand on their own. The New Yorker produces as many as four videos per week. Its videos were viewed 1,653,413 times in last year, a 247 percent gain over the year before.
"Video is a whole new medium that we're not trained in," Thompson said. "But we want to do it, and we're working hard on it."
https://digiday.com/?p=71120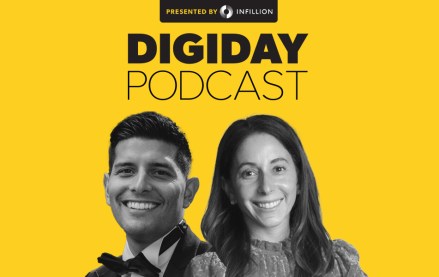 September 26, 2023 • 3 min read
In a live recording during the Digiday Publishing Summit, the news executives called for more nuanced conversations with advertisers around their brand safety concerns.
September 26, 2023 • 4 min read
After investing in one generative AI startup and suing another, the company will let customers create images on its website and an API.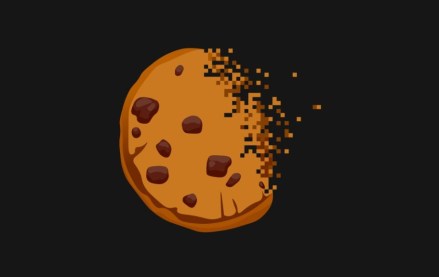 September 25, 2023 • 1 min read
During the Digiday Publishing Summit, execs from companies including Condé Nast, Dotdash Meredith and Thomson Reuters assessed the industry's readiness.