New York Times' Millie Tran: Platforms are now more about private sharing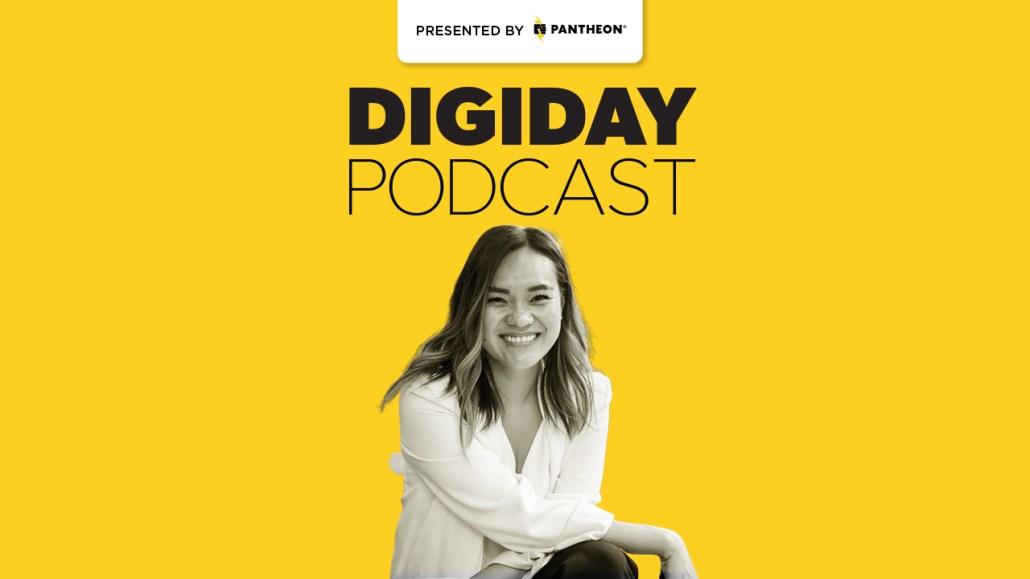 Subscribe: iTunes | Spotify | Google Play | Stitcher | Anchor
Millie Tran is the deputy off-platform editor at the New York Times, where she manages how The Times handles coverage and distribution of its content on social media channels and everything else that is not their owned and operated platform.
"I really emphasize hiring editors for social media roles," said Tran on this week's Digiday Podcast. "Everyone looks at whether you've been a social media editor but the foundation of that role is about being a good editor with excellent news judgment. On top of that is your experience with different platforms or how you understand audiences. A lot of signals are garbage and the role of an editor is to understand the signals, apply news judgment to it and understand what's worth pursuing."
Tran talks about platform behaviors, how she approaches organizational differences, how women are over-mentored but under-sponsored and more. Edited highlights appear below.
High potential women are over-mentored but under-sponsored.
"Mentorship is about giving advice and helping people solve problems. Sponsorship is more direct action on someone's career, which is mentioning their name for big, visible projects, praising their work and being able to make movements in their career in actionable and tangible ways versus showing how to navigate the problem."
It's a hard choice between choosing a small versus big organization to work in.
"BuzzFeed is really great at executing. They launch fast, learn quickly and pivot. The New York Times is good at long-term strategic planning, slower to execute but very thoughtful when they do. It's easy to start things but it's a much different skillset to shift things. It requires grittiness and patience for the long game. Culture change is the day to day work. BuzzFeed took a chance on me and let me start this global team when I had little experience. I don't think I would have that experience anywhere else. At The Times, it's about specialization and being good at defined areas. I opted to go to a bunch of small, medium places where I can learn a bit of everything. You want to learn faster and rule out things. On the flip side, if you know you want to be a product manager, you should go where you can learn that skill set from the best product managers. You probably more inclined to go to Google, where that practice has been iterated and refined over years."
It's easy to anticipate for some platform behavior.
"Behavior on specific platforms has gone from open spaces to closed and small spaces. People are moving from posting on timelines to groups. Private sharing and private experiences [is what's] happening. We don't see it in the data yet but it's something we can anticipate and work around. Facebook made the change to emphasize groups, for example."