New York Times CEO Mark Thompson: Relations with Facebook are 'cordial and effective'
December 19, 2018 • 6 min read
•
•
This article appears in the latest issue of Digiday magazine, a quarterly publication that is part of Digiday+. Members of Digiday+ get access to exclusive content, original research and member events throughout the year. Learn more here.
In 2018, The New York Times rightfully crowed about a milestone, when on Nov. 1, the Times crossed the 4 million subscribers threshold. The achievement was a marker in the company's transition from being mostly advertising-reliant to now being majority funded from consumer revenue.
"We've taken the same view as the companies who have grown the biggest digital subscriptions in other fields like Netflix and Spotify, and I think that's paid off," Mark Thompson, chief executive officer at The Times told Digiday.
Thompson, who came to the Times in 2012 after serving as the head of the BBC for eight years, revealed the publication's grand plans for podcasting, their subscription strategy for 2019 and what their relationship with Facebook looks like.
Reaching 4 million subscribers is a huge achievement. What do you think accounts for the increase in 2018?
Number one, it's Times journalism. I mainly think that 2018 is the year that the investment in journalism has really paid off. We've seen the last few days great reporting about Facebook, brilliant reporting out of Washington, D.C., in the broader sense the aftermath of the midterms and the latest drama out of the White House. We had great coverage of Brexit in the U.K. To me, I think we're getting better at getting people to recognize the extent at which our journalism is different and distinctive, the amount of money we put into investigative journalism, which has really paid dividends this year. There have been so many great, big, breaking stories, the fact that when somebody in the White House decides they want to write something about what it's actually like there and they choose The New York Times as the place to do that with the anonymous article at the end of the summer. To me, the really big thing is, the investment in great content is what's driving the subscriptions. I think we've also gotten better with our marketing tactics and our digital product work. The work we've done, for example, in trying to understand how to drive engagement and also convert people to subscriptions on smartphones have paid off.
Which types of subscribers will you be targeting in 2019?
I think you'll be seeing the same themes in 2019. In the U.S., we're looking at the ways we can broaden our base of U.S. engaged users with younger people. Our podcast, The Daily, is really good at engaging our younger audiences who maybe don't have as clear a view of the brand as our older, more heartland audiences would. More than two-thirds of that audience is under the age of 40 and nearly half is under the age of 30. These are far, far younger audiences than most newspaper audiences. When we launch our TV show next year, "The Weekly," which is coming to FX and Hulu, that again will be looking to introduce the brand and our journalism to younger audiences. We are continuing to focus on our journalism and in our marketing strategies toward encouraging more women to think about the Times as an essential daily read and listen. We used to have a pretty heavy male skew in our audiences, so continuing to figure out news, opinions and features that appeal to women is going to be part of what we do geographically. We're also going to continue with our efforts to grow our international subscribers, and we hope in 2019 our international subscribers will grow even faster than our domestic ones.
What are some of the biggest challenges the Times faced in 2018?
The biggest internal challenge for us has been how we effectively coordinate lots of different disciplines to deliver solutions to digital challenges quickly. Like many media organizations, we've got a deep tradition and muscle memory for departmental working. The cultural challenges aside are moving from fairly specific vertical responsibilities into much more flexible team-working. In terms of journalism, my colleagues in the newsroom and opinion [are] continuing to react to the most intense news cycle any of us can remember. It's an incredible moment in terms of news both domestically and internationally.
The Times has placed a larger emphasis on digital advertising. What prompted that shift?
We want to create a digital advertising business that plays to our strengths. We are a high-quality brand which brings valuable, thoughtful people who come to us to be deeply engaged. That engagement and the quality of the audience is something we think is worth advertisers paying more for. In a world where an awful lot of digital advertising is being sold above in bargain basement CPMs, we believe we've got something special to offer. We think that particularly for smartphone, great commercial messages from advertisers have to be themselves engagements and really worthwhile for the end-user, which is why we launched T Brand Studio nearly five years ago and why we're doing partnerships with brands who are partnering on Times journalism. We've been trying to create something that really plays to our strengths. The last part is that we aim to be a really brand-safe environment where brands know they can sleep peacefully knowing their content is on our brand.
How did Facebook's algorithm change specifically affect the relationship the Times has with the platform?
We had a very specific issue over the summer with Facebook, which I talked publicly about, which was Facebook's initial proposal to label all of the marketing messages from The New York Times and other publishers as if they were political advertising. We said we don't think that news journalism is political advertising, and when we use journalistic stories from the Times as a way of reaching potential subscribers, we don't think you should label it as political advertising. So, we had a dispute about that. Ultimately, Facebook, under public pressure, changed their views somewhat. Our main use of Facebook is to get our journalism distributed widely — we also use it as a paid marketing channel to promote our subscriptions — and we're perfectly happy with that relationship. We don't have a deep partnership with Facebook, but we have a cordial and effective partnership where it makes sense for both of us.
What are some of the Times' big plans for 2019?
You should look to us to take podcasting to the next stage. We're incredibly excited about what we've achieved with The Daily. We'll look to scale the number of podcasts and the way we think about podcasting. "The Weekly" will be launching in the first half of 2019 and our physical newspaper platform is going to become one of an ever-larger number of effective platforms. We acquired Wirecutter, the consumer-testing site, and again, it's not out of the question that we'll also find other acquisitions add to the portfolio of value.
https://digiday.com/?p=315982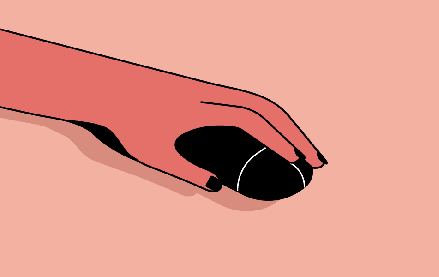 December 1, 2023 • 3 min read
People claim that the role of chief diversity officer is vanishing. However, AI is booming, and the CDO can help ensure responsible AI.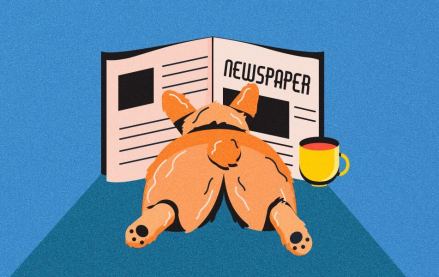 November 30, 2023 • 4 min read
Digiday+ Research found that publishers' programmatic ad revenue didn't quite live up to expectations this year, but they still see it as a growth area.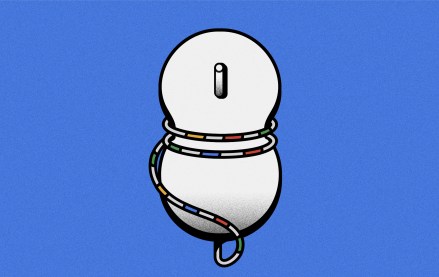 November 30, 2023 • 13 min read
For a couple of publishers, referrals from Google are down upwards of 60%.